One day when I was riding home, I found my bicycle unable to shift to the largest rear cog. There are two adjustable screws that limit the positions of the guide pulley. Maybe I should try tuning them, I thought. However, every teaching website emphasizes that one should make sure the derailleur hanger is not bent before following the instructions on tuning the screws.
How would a rear derailleur be bent? In my case, my bicycle fell on its right side when it was parked on a playground with a baby chair installed. The chair caught a small gust of wind and pushed the bicycle over.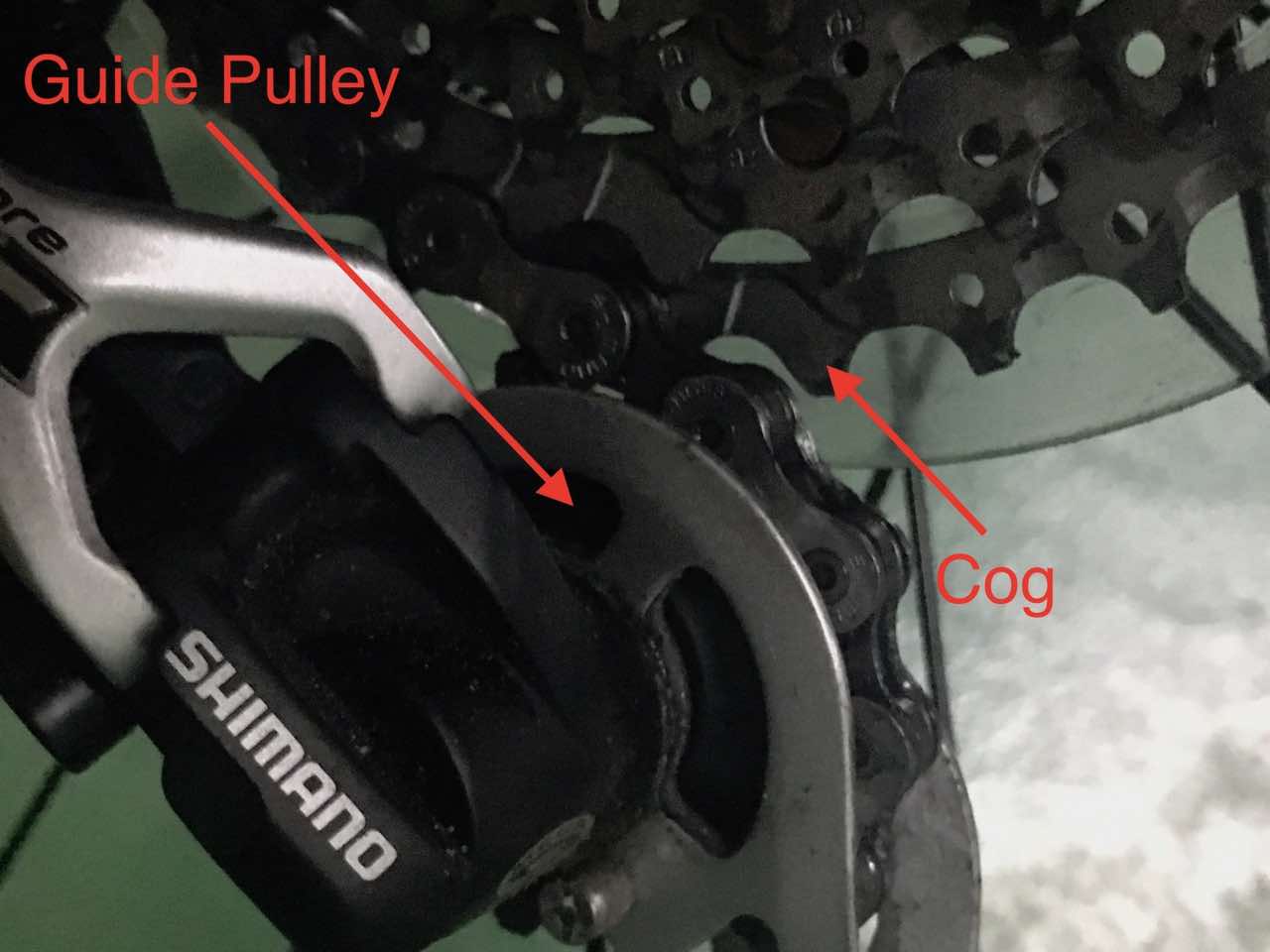 Taking a closer look at the rear derailleur, the guide pulley got too close to the cog and it clearly would not be solved by adjusting the two limit screws.
My bicycle fell on its right side and the derailleur hanger got pushed inward. It has protected the derailleur by absorbing the impact. It has done its job well and now we need a derailleur hanger alignment tool to bend it back to its proper angle. This can only be done for a couple times for the derailleur hanger will become fatigue. So, park your bike properly.