Where: Taipei, Yilan, Hualien, Taitung…
When: 15 April – 26 April 2009
Who: Two guys in their mid-thirties
Goal: To tour around Taiwan on bike – not a must to do the "Tour de Taiwan" though. The point is to have the most fun out of the trip and chill.
Bicycles: To rent from a small shop close to Songshan Station (松山車站) as recommended by a friend (Too bad that shop is no longer in business).
Navigation: Garmin GPS navigators rented from the same shop, with key check points set up for us by the shop owner. It is important to configure the GPS appropriately so that it won't bring us to the expressways. We also cross-reference the planned routes with maps obtained from the government's Visitor Information Centre.
Accommodation: We meant to take it easy and would just see what we could find when we get somewhere (Supposedly there shouldn't be any specific requirements for two single guys).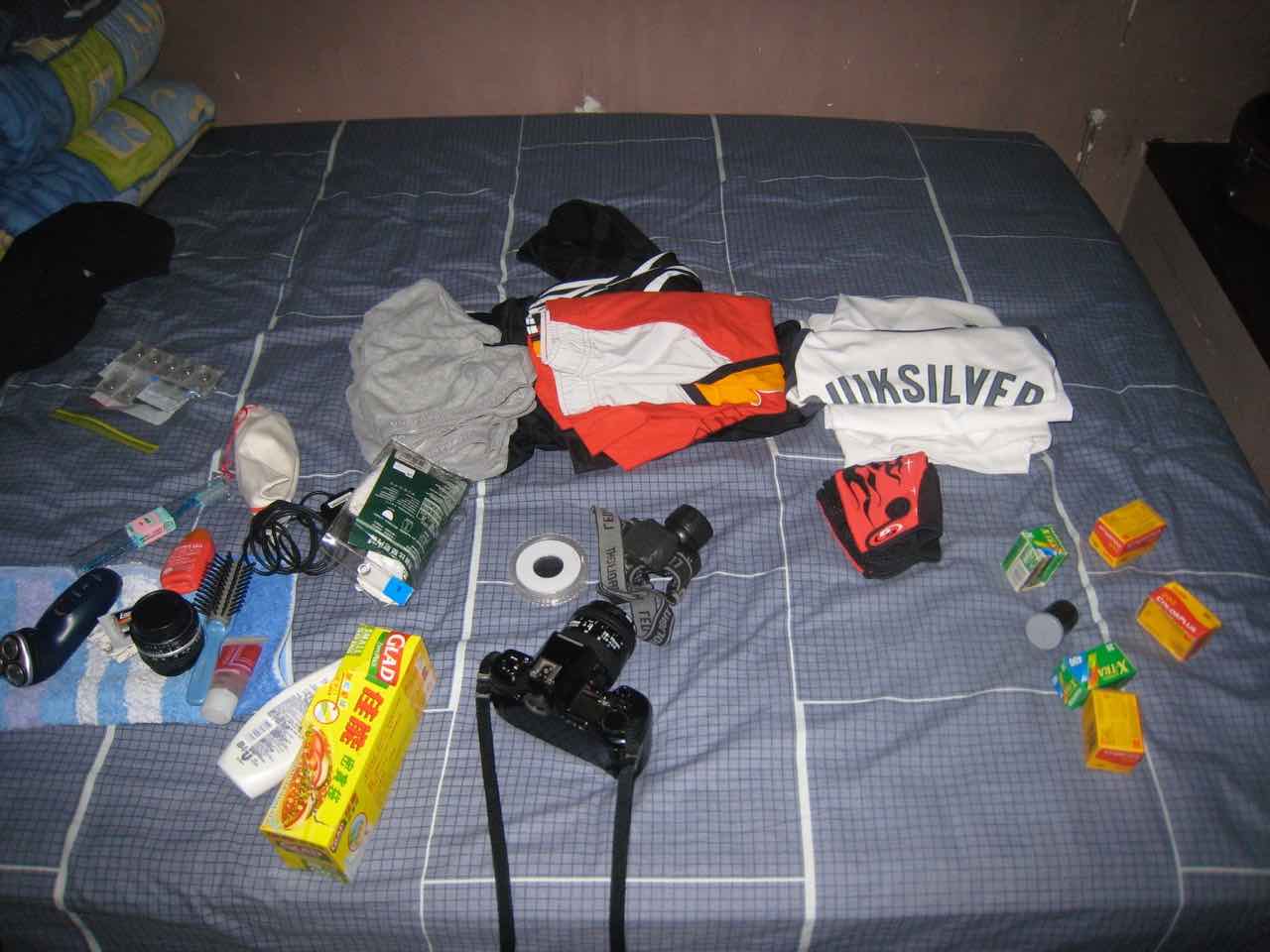 Luggage: We need to travel light as we will be carrying the luggages on bike all by ourselves. The photo below shows what I had packed for the trip, which I thought at the time were all very essential. But with hindsight, I shouldn't have brought the disposable underwear, hairbrush, hair gel, towel, electric shaver and the 50mm lens. They not only added extra weight but also made my bags larger so that they generated greater dragging force.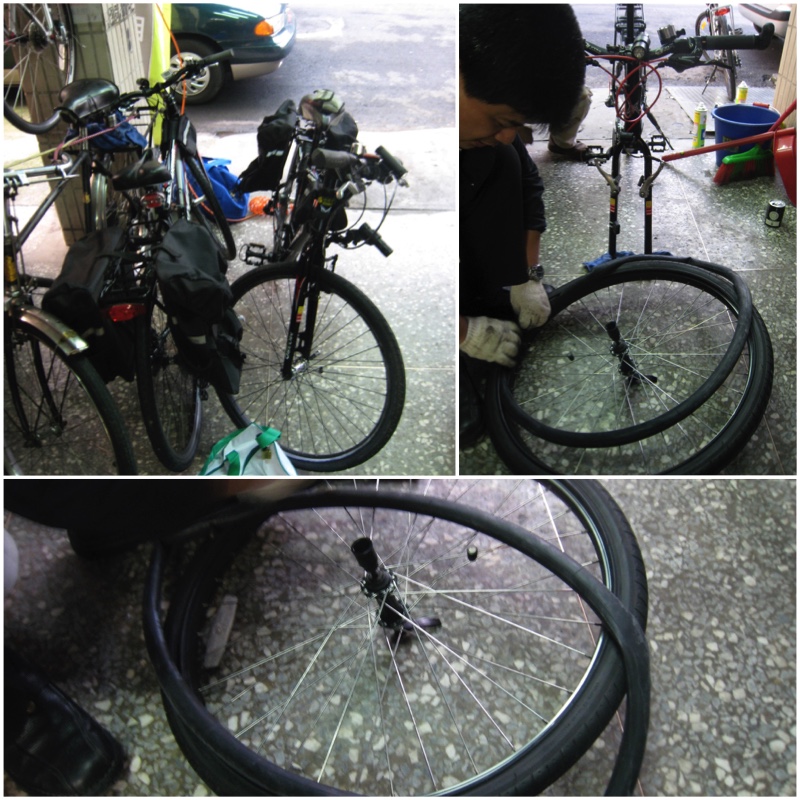 Our bicycles were ready when we got to the shop. The shop owner offered us a crash course on how to replace a punctured tyre. It happens all the time and we didn't want to end up having to look for bike shops in the middle of nowhere or push the bikes all the way to the next town.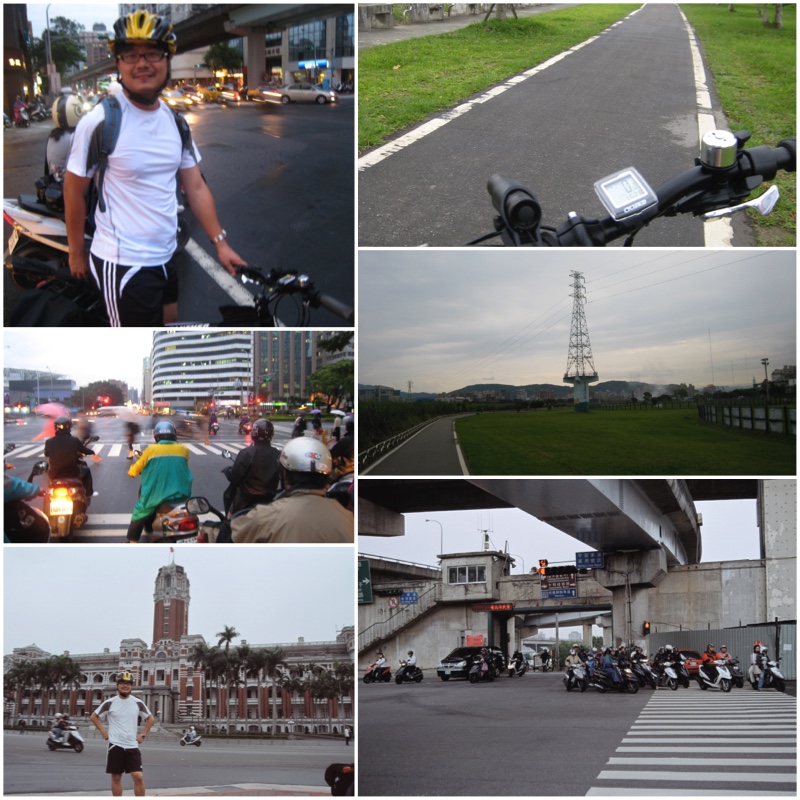 Taipei itself is very bicycle friendly. There are cycling trails along the two rivers (Danshui River and Keelung River) that run through the city. Segregated cycling lanes can be found on some busy roads in the city centre. When these are unavailable, cyclists may share the slow lanes with the scooters. On the first day, we explored the city, familiarized ourselves with the rented bikes and learned how to safely share the roads with other vehicles.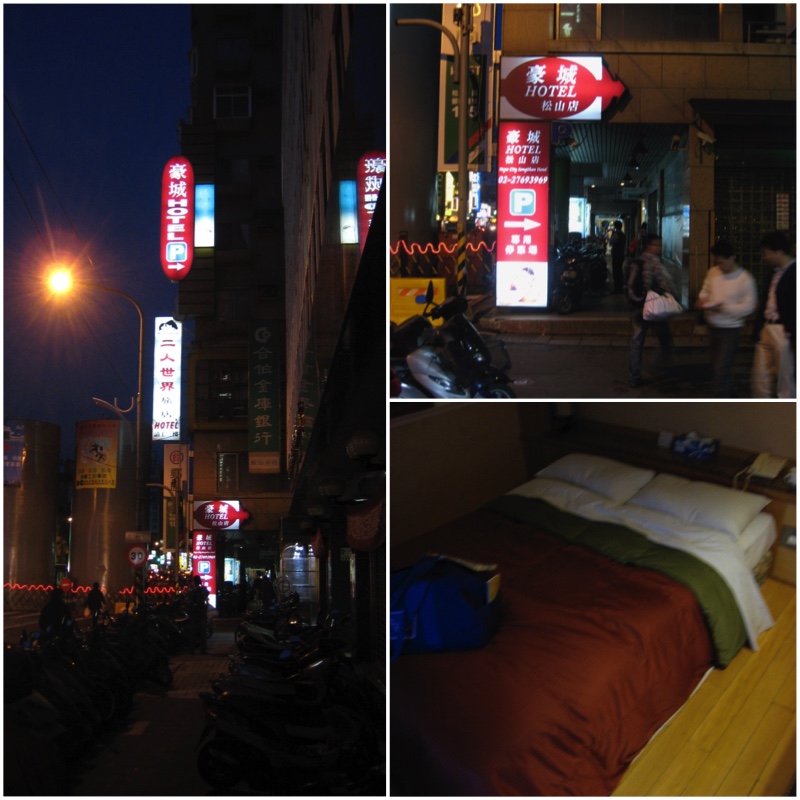 This is where we stayed for the first night in Taipei before we officially set off for the trip. We requested a room for two and were surprised by the small double bed that comes with it. Apparently it is one of those love hotels that are commonly found in Taiwan. No, thanks. A room for each, please.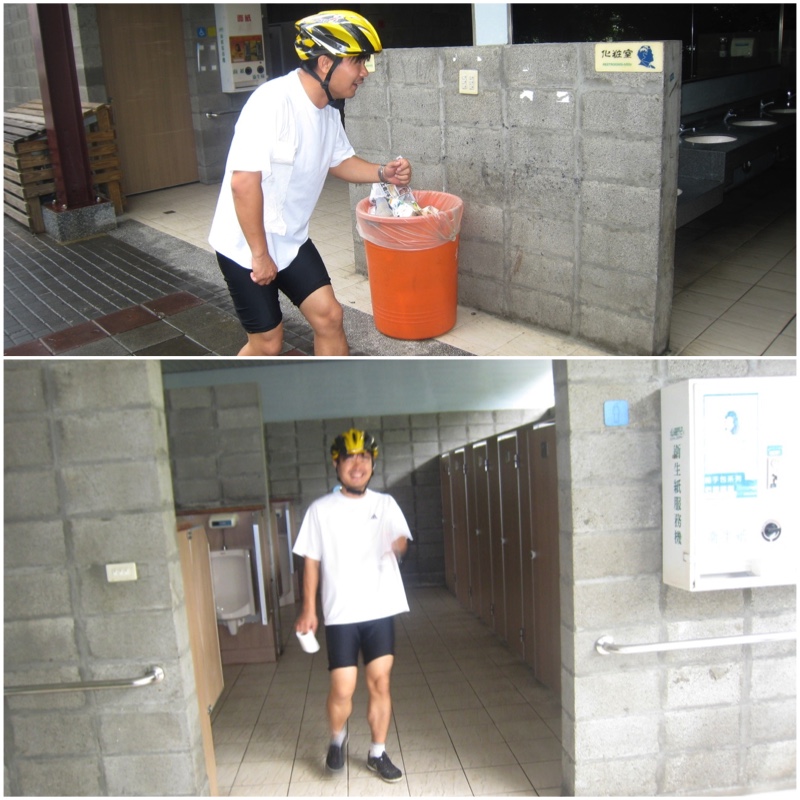 This is one small yet significant aspect that either contributes to or ruin your trip. Public toilets can be found everywhere in Taiwan, and you will be impressed by how clean they are!