Where: Taipei, Yilan, Hualien, Taitung…
When: 15 April – 26 April 2009
Who: Two guys in their mid-thirties
So, we were leaving Taipei and would travel along the northern coastal line via the Provincial Highway No. 2 (台2線), going clockwise towards Yilan County (宜蘭縣).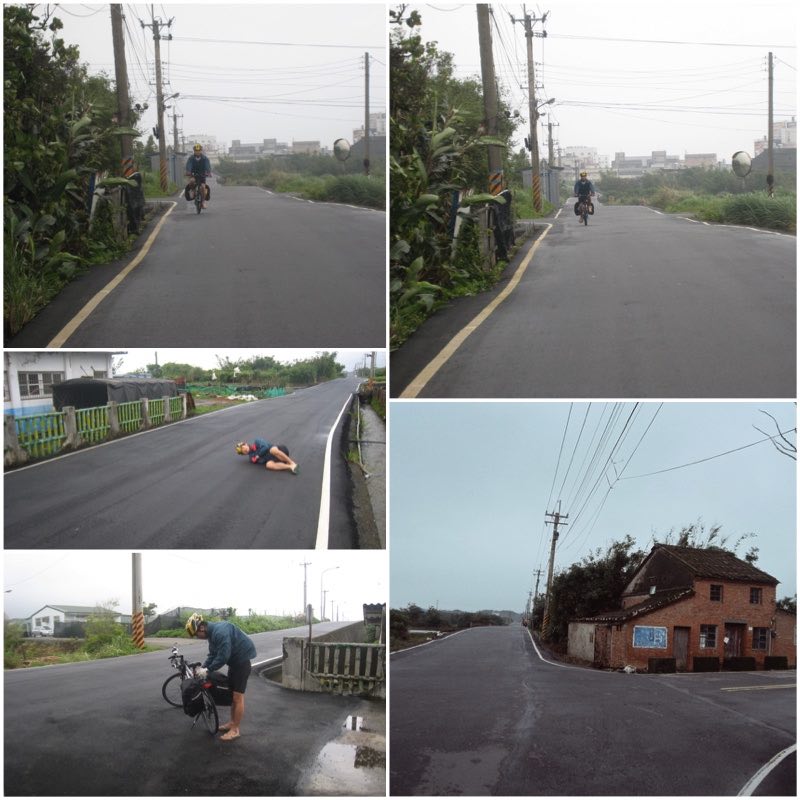 This is what I had pictured and anticipated before the trip commenced: riding on the tranquil country roads lined with small, traditional brick houses. But I was a bit too exhilarated that I had a minor accident here caused by failing to keep enough following distance.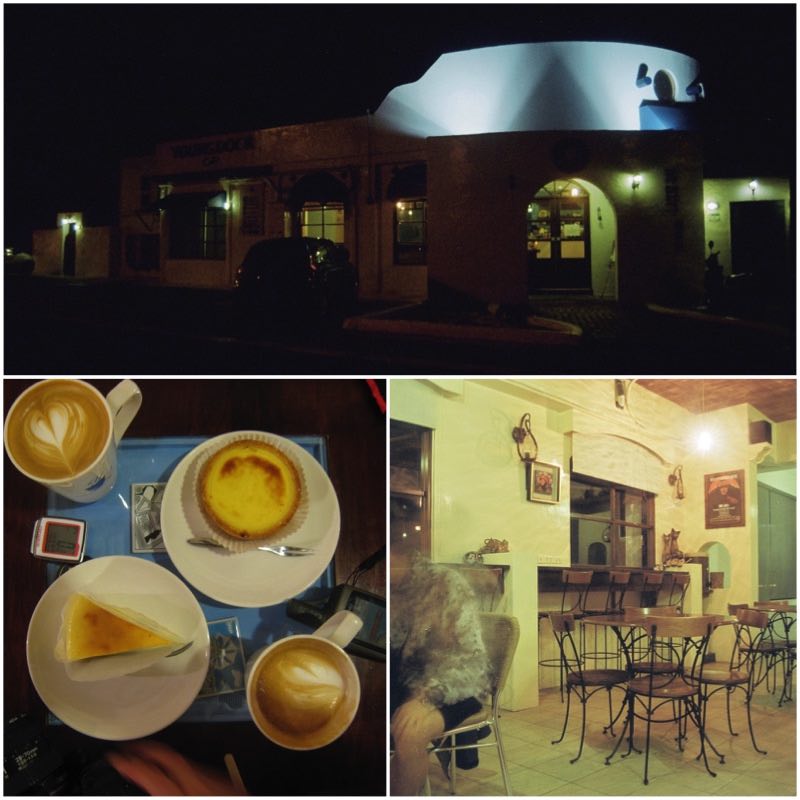 We found ourselves still in the Jinshan District (金山) after sunset, with no idea where we would be staying for the night and with not a sight of any form of possible accommodation. Then a charming seaside cafe caught my eye. Ignoring our current situation, I made my mate stop to have a nice piece of cake and a cup of coffee there. Chatting up with a waiter, we learned that there was a homestay in a nearby town. The waiter even helped give the owner a call and arranged for him to meet us at the next 7-Eleven. Problem solved!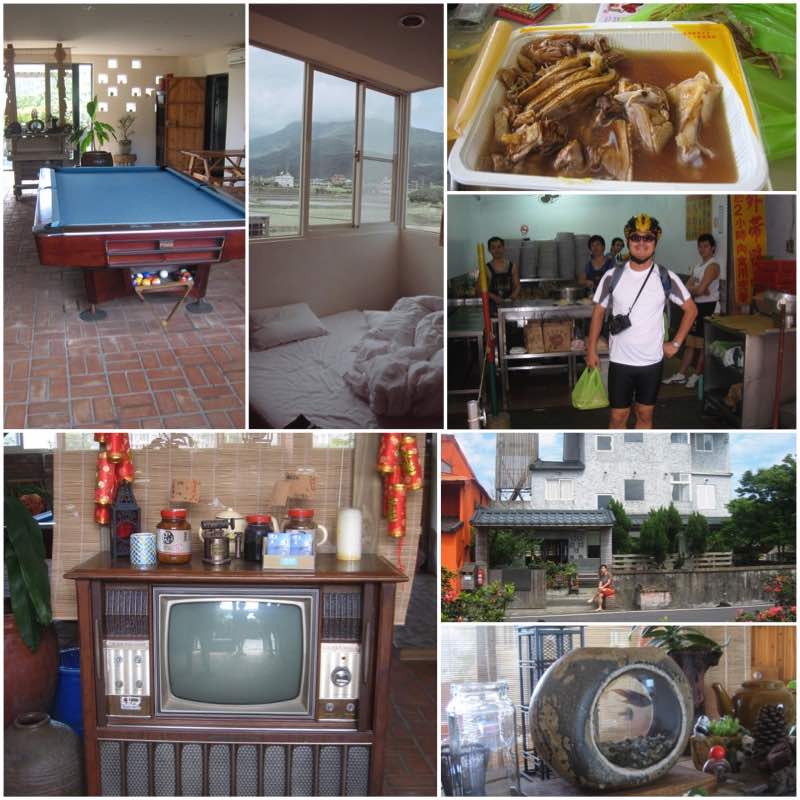 My first homestay (民宿) in Taiwan. We spent the evening playing snooker and chatting with the owner. Before we set off for the next stop in the morning, we loaded ourselves with chunks of tender duck meat sold in the Jinbaoli Old Street (金山老街).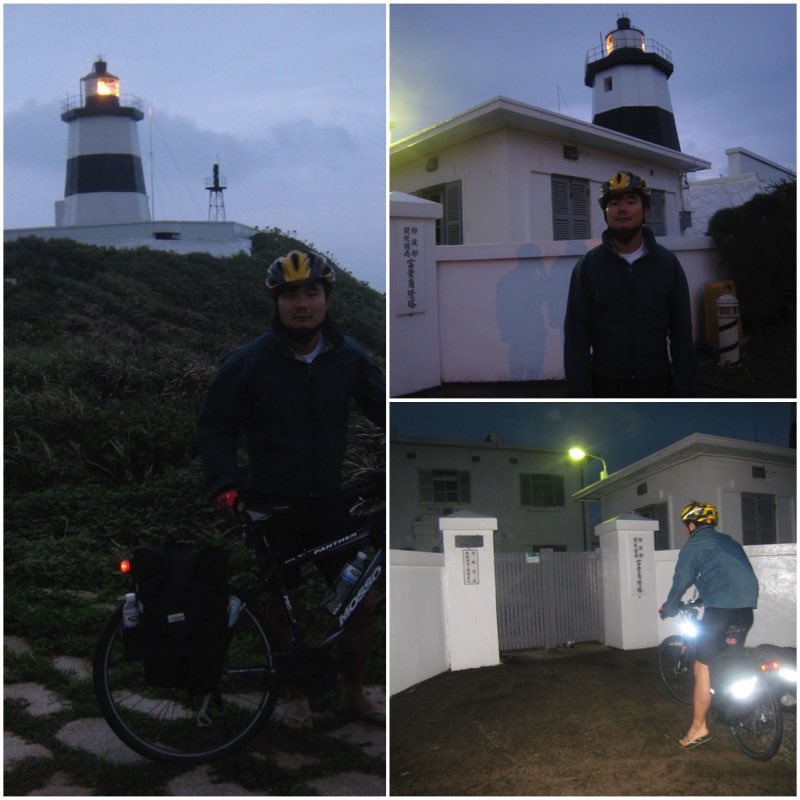 Fugueijiao Lighthouse (富貴角燈塔), sitting on a cliff at the northernmost point of the Taiwan island, is enclosed in a scenic park accessible by gentle trails. It's a good place for families to spend an afternoon leisurely. There are more lighthouses to be explored on the road ahead.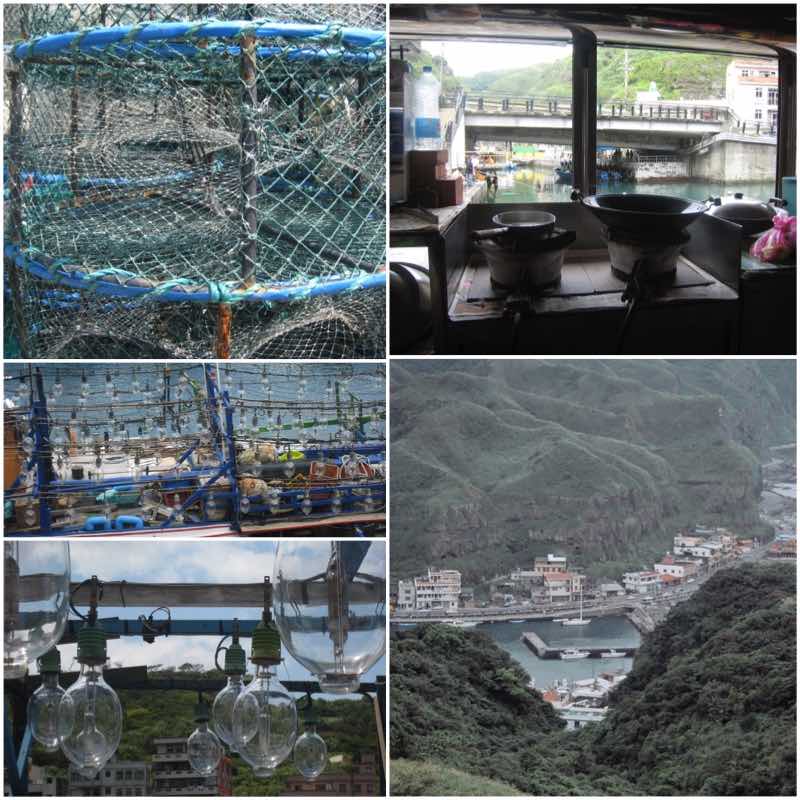 Fishing ports are scattered along the costal line. Fish traps are stacked on the shore. Those XXL-sized lightbulbs must be used to attract squids. Too bad that my mate is not interested in seafood. I was dragged away from the seafood restaurants and confined to this small kitchen that only served instant noodles.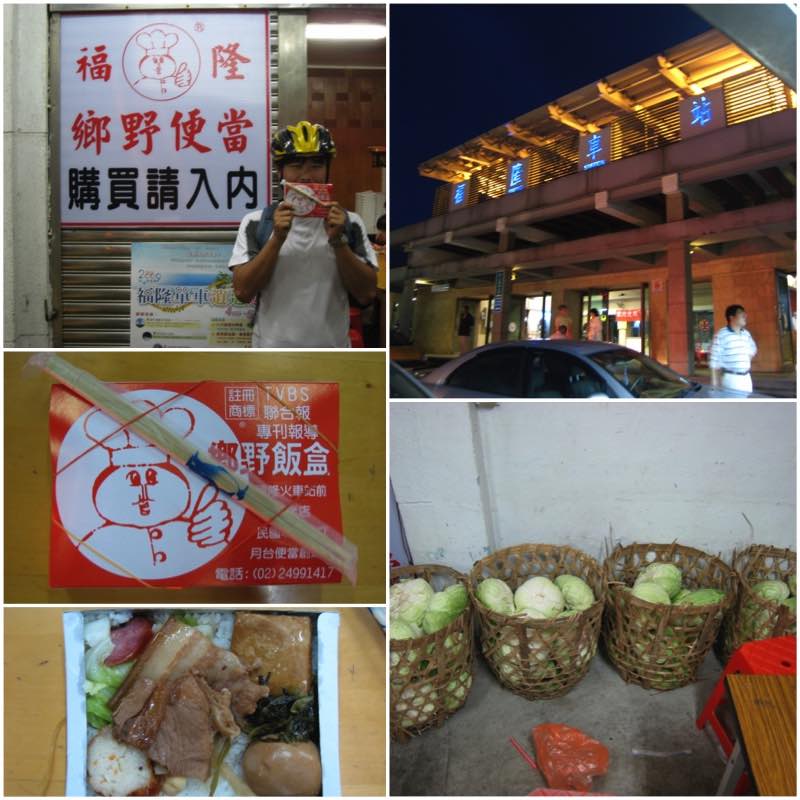 This brand of bento (lunchbox) is so famous that it has turned Fulong (福隆), name of the area, into the synonym of lunchbox. The bike shop owner told us not to miss this delicious treat made with humble, ordinary ingredients. The area is full of other bento shops set up to tap the overflowed customers yet the original one, RusticBento (鄉野便當), has its trade secret. Instead of going for the alternatives, customers keep waiting patiently in the long queue always present outside the shop. There is only one choice of bento and all you need to decide is how many boxes to order. You can have a quick glimpse of the kitchen when it's your turn but please have your cash ready.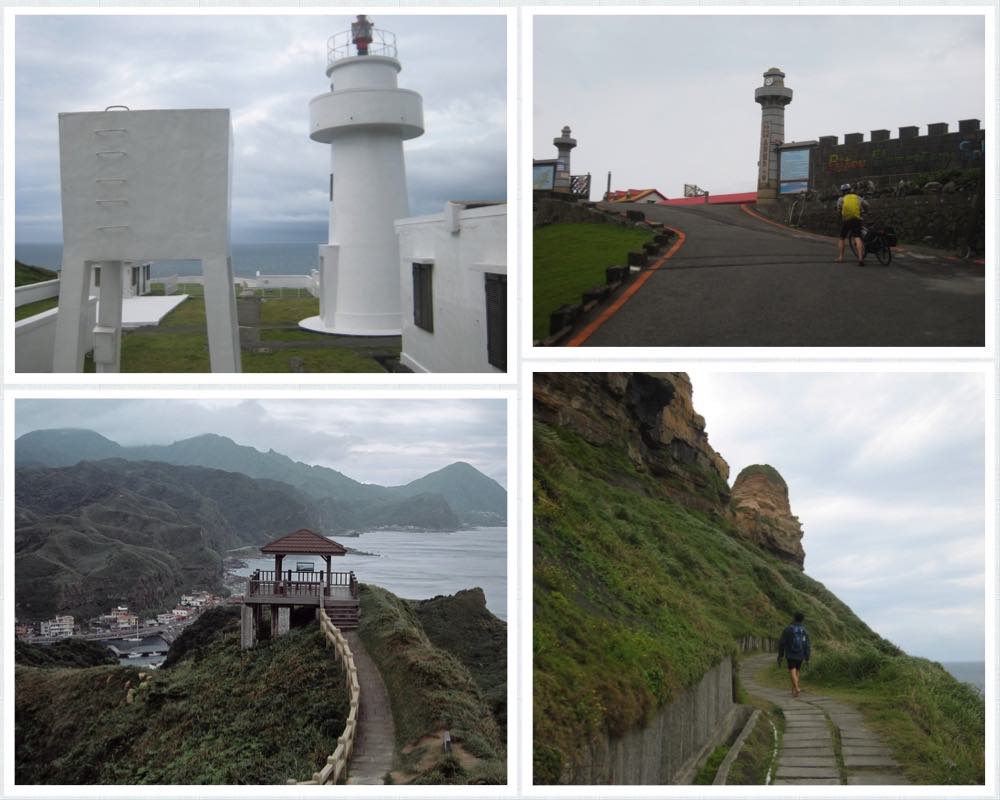 Bitoujiao (鼻頭角), literally Cape Noise Tip, has three attractions. There is a hiking trail running on the ridge with different scenic spots. Bitou Elementary School (鼻頭國民小學), which sits on the cliff, offers a stunning panoramic view of the Pacific Ocean. Like all other public schools in Taiwan, most of the outdoor areas are open to public after school hours and during weekend. There is a trail leading to the Bitou Lighthouse, but I found out in my subsequent trip that it is closed due to the risk of falling stones. Fortunately, this is not what I count as the third attraction. It is the small cafe opening only on weekends, which serves meticulously brewed coffee. I believe you will find your own favorite attractions when you are here.