Where: Taipei
When: 27 Aug 2017
Who: Peter
Goal: To explore Ximending (西門町) and ride home along the Tamsui River (淡水河) and Keelung River (基隆河)
Taipei Metro (MRT) is willing to take passengers with bicycles during weekends, holidays and non-peak hours of the weekdays. Cyclists can bring their bicycles with them to the front and rear cars of each train after paying TWD80 per trip at the customer services kiosk. With the exception of the brown line and 5 other stations, we and our bikes can take a ride in the Metro and go anywhere we like.
Thanks to this generous support from the MRT, I don't need to worry much about the return trip for I may get exhausted or break my bicycle. I can just find a Metro station nearby and be back home on time for dinner safely. My cycling range thus extends to anywhere covered by the MRT. I took the MRT to Ximen station and explore the area. Then ride home along the Danshui Riverside Bikeway 淡水河河濱自行車道 and Keelung Riverside Bikeway 基隆河河濱自行車道.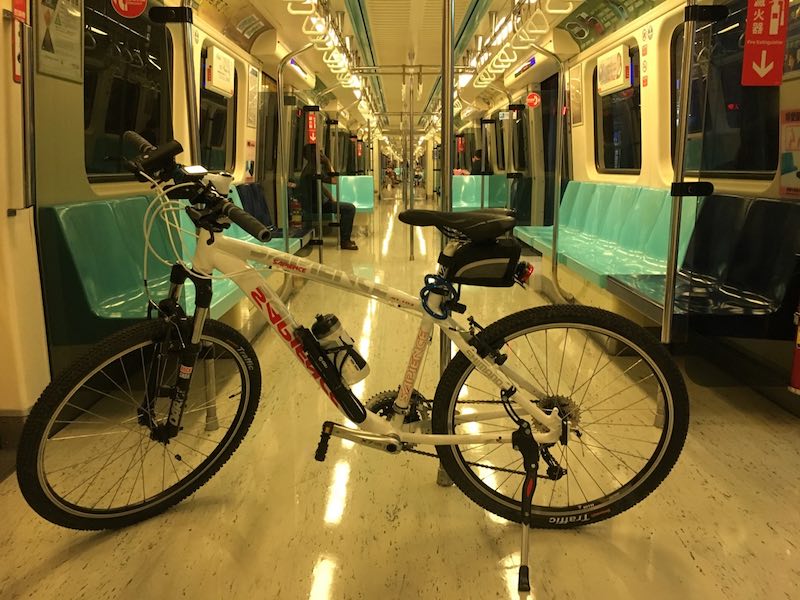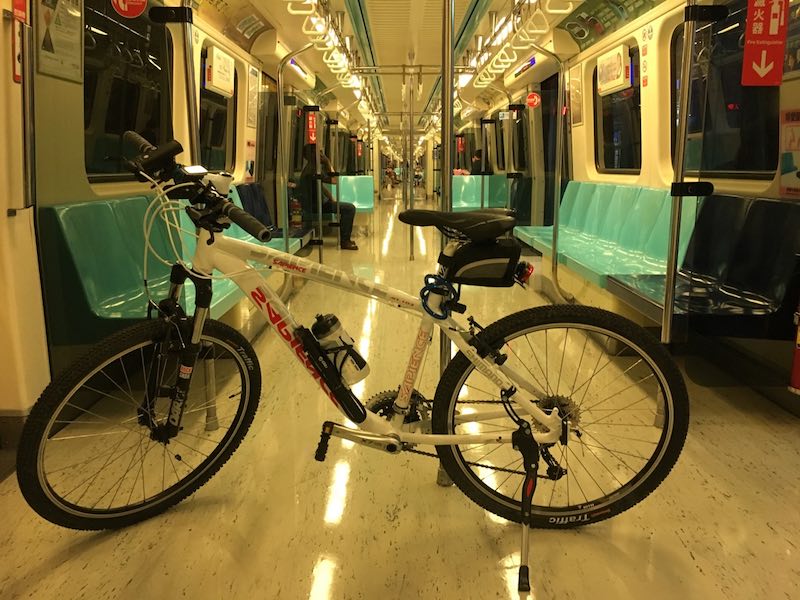 A naked bicycle in one piece inside a MRT car. Yes, you can bring it here on weekends and holidays, 10:00 -16:00 on weekdays.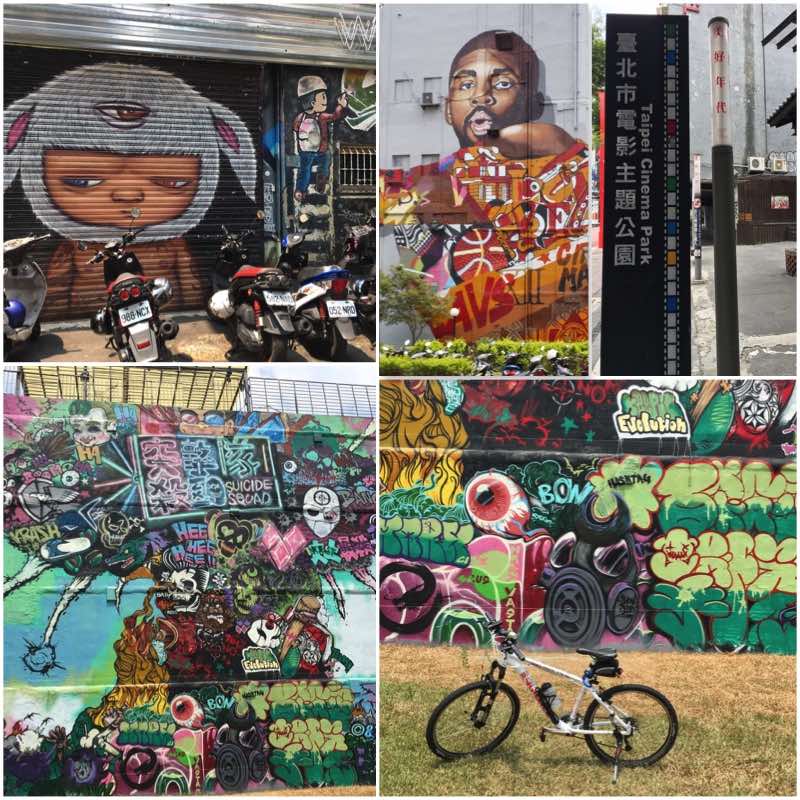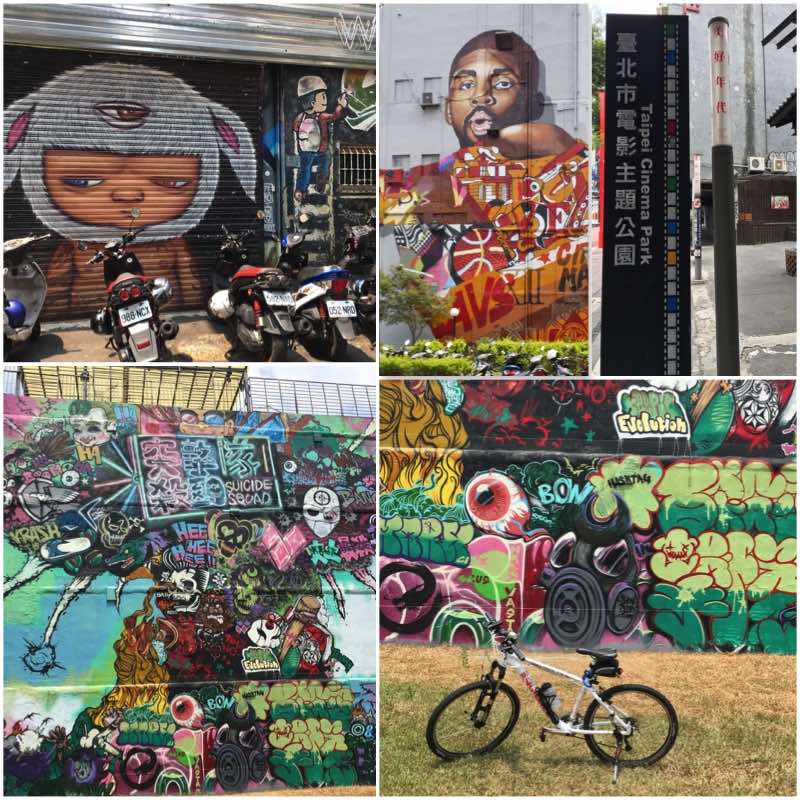 I bump into this Taipei Cinema Park, which has some great graffiti.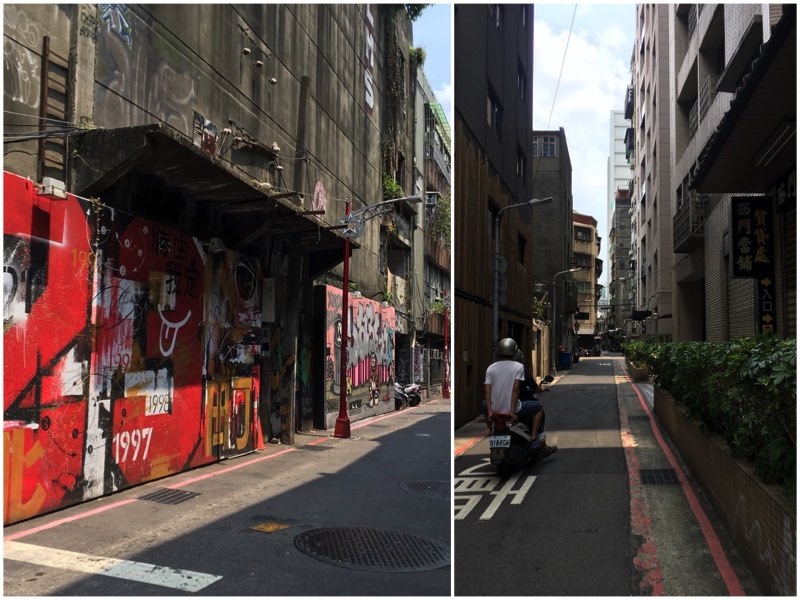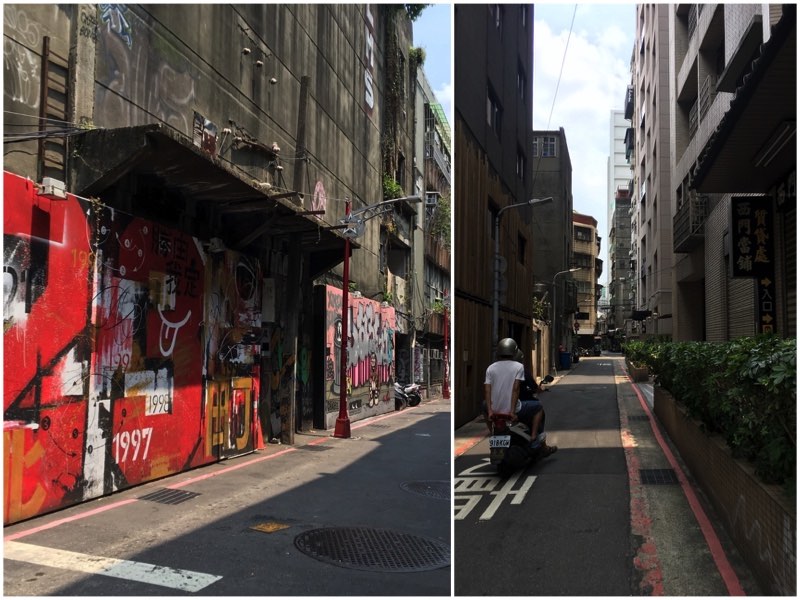 These alleys are quiet and safe for cycling. You may spot something interesting around the corner.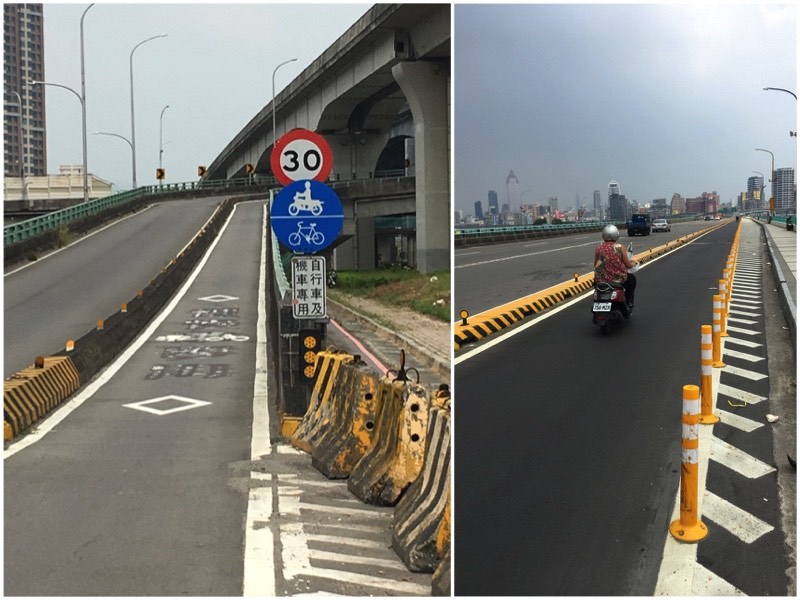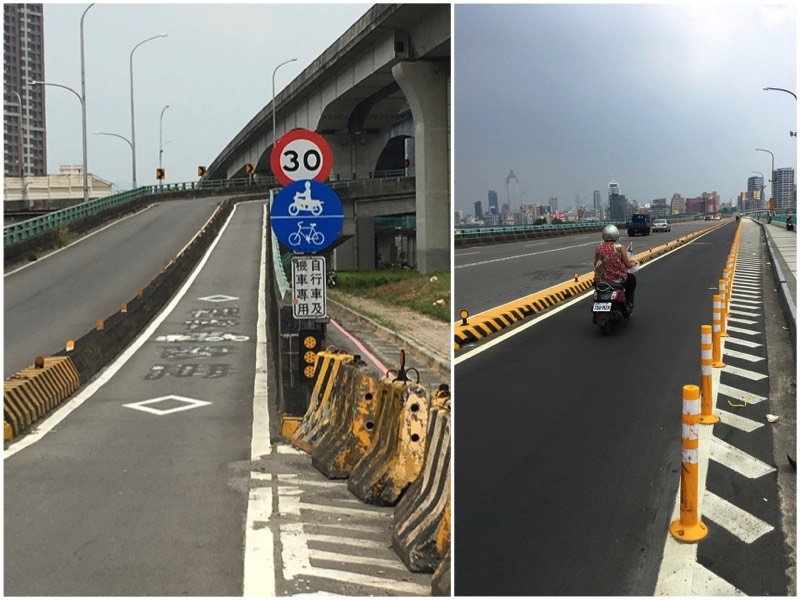 There are lanes built especially for scooters, which are ubiquitous in Taiwan. Cyclists can also use these lanes. However, some of the scooters, though categorized as slow vehicles, can run at really high speed, which makes me feel no safer than sharing the road with other vehicles.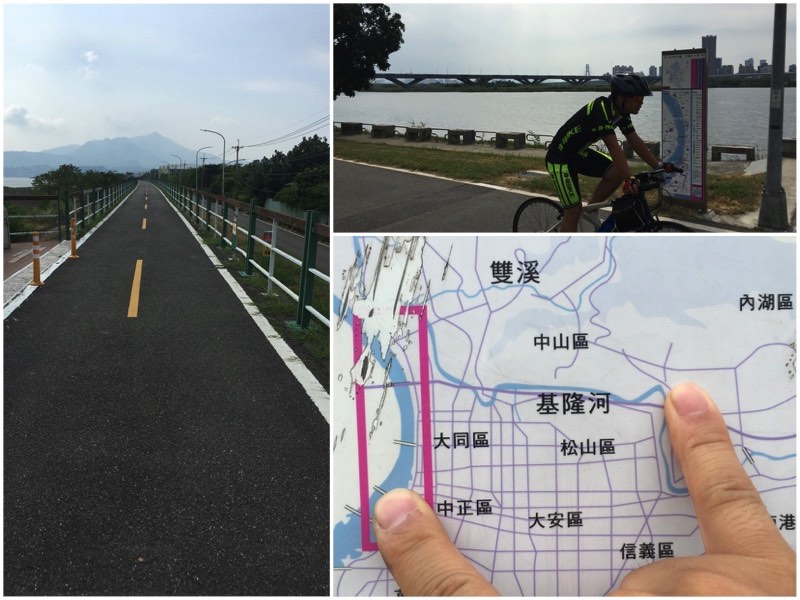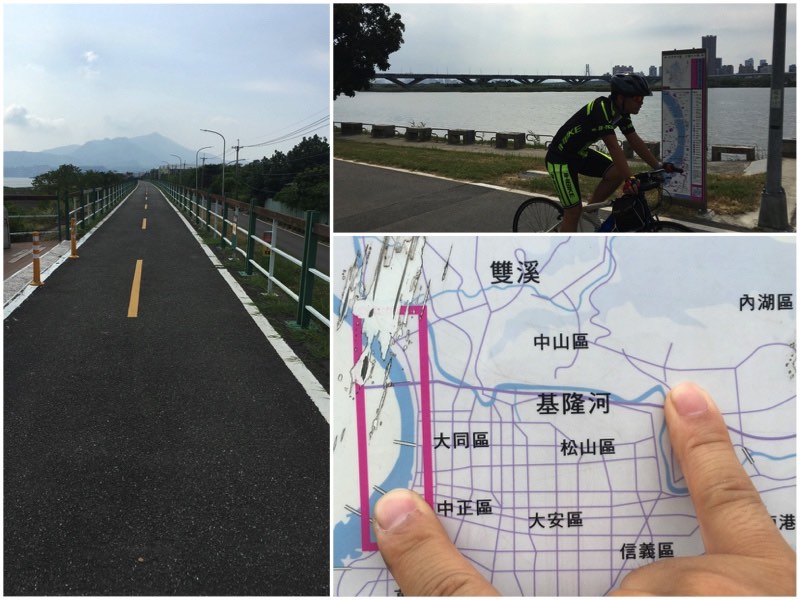 This sums up my trip: head north from my index finger along the Tamsui River, then turn right at the scratched area to head home (my pinky) along the Keelung river on these nice bikeways.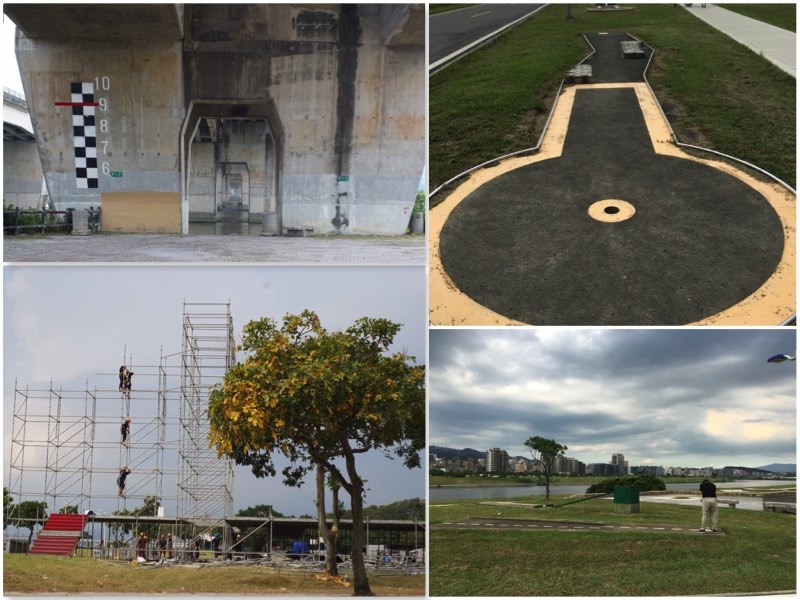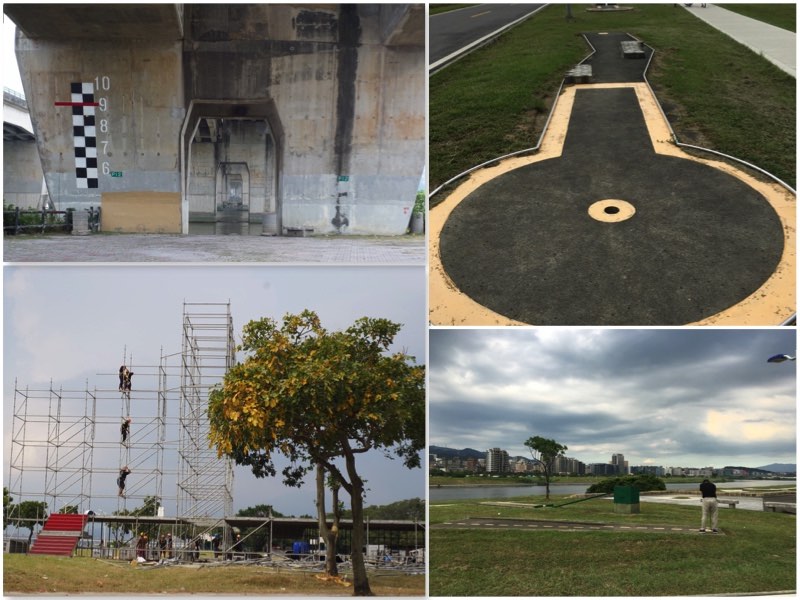 Lots of interesting scenes
More to be explored around the Ximen MRT Station
Presidential Office 中華民國總統府
National Taiwan Museum 台灣國立台灣博物館
Postal Museum 郵政博物館
National Museum of History 國立歷史博物館
National Central Library 國家圖書館
Evergreen Maritime Museum 長榮海事博物館
Museum of Medical Humanities 國立臺灣大學醫學人文博物館
Taiwan Provincial City God Temple 臺灣省城隍廟
National Chiang Kai-Shek Memorial Hall
Bopiliao Historical District 剝皮寮歷史街區