Where: Luodong, Taroko, Wuling, Qingjing, Puli Township. The route of KOM challenge in Taiwan.

When: 30 June – 3 July 2017
Who: Peter and fellow cyclists who joined the group tour organized by Bike Explorer Club (山海戀單車俱樂部)
Goal:

To get to Wuling Pass (elevation 3275 metres above sea level, Taiwan's highest road) from Xincheng Taroko Station (elevation 36 metres) on bicycles in 3 days. This 106km route is usually done in several hours by participants during the KOM challenge.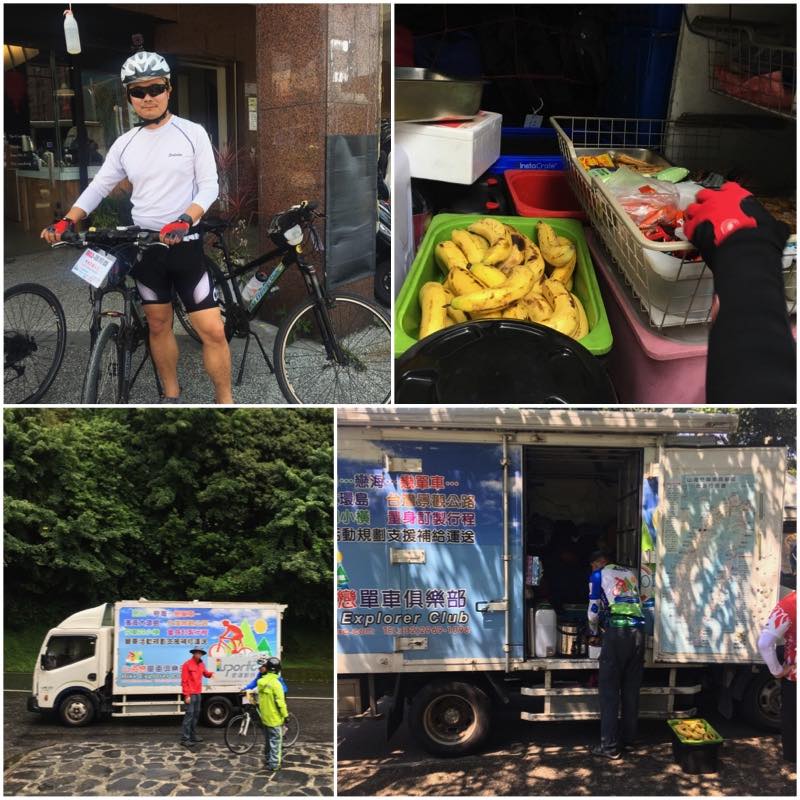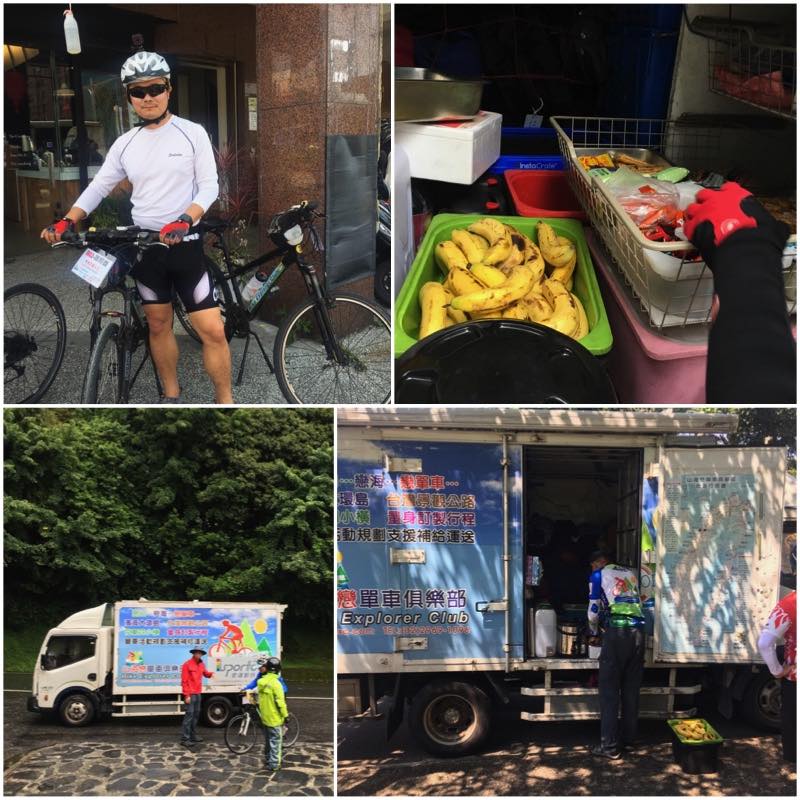 No luggage on the bicycle for this 4-day trip. All were taken care of by the support vehicles. They were also loaded with beverages and energy food to be served at every rest stops.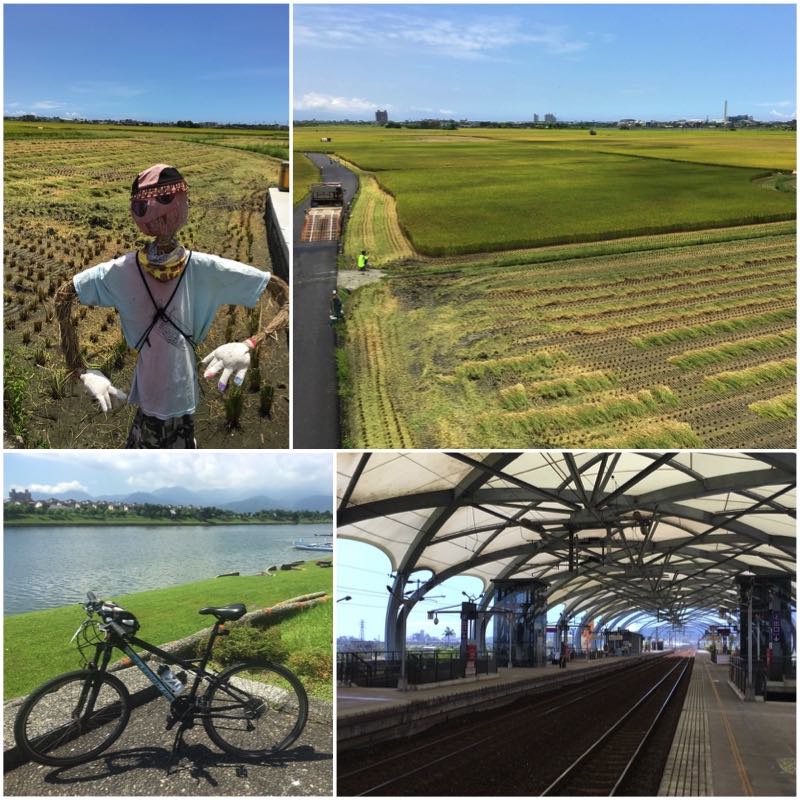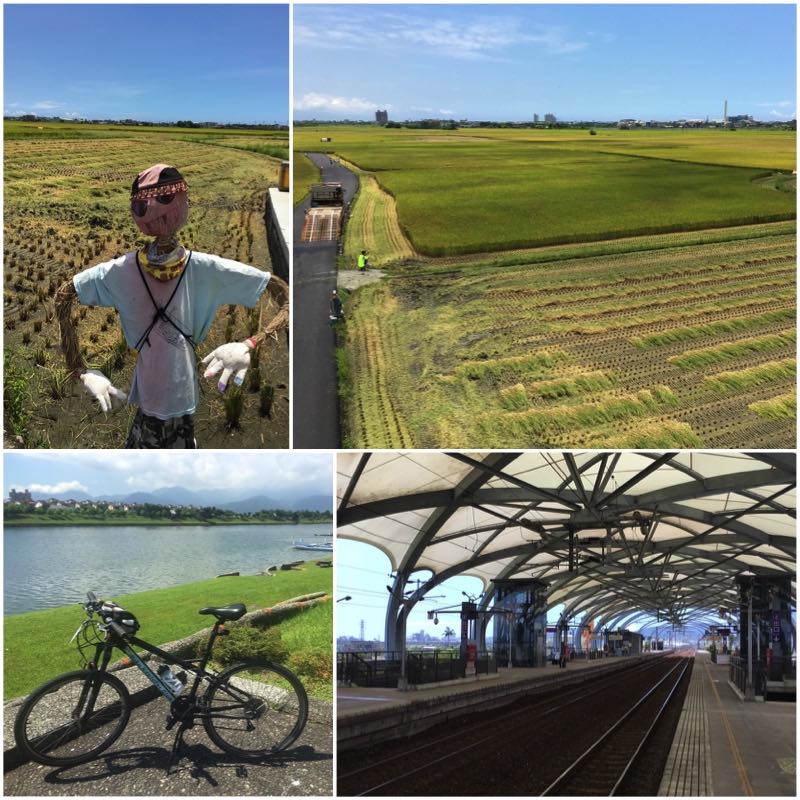 The first half-day we cycled on the flat scenic country roads to warm up before embarking on the challenging climb. The Dongshan Township has quite a number of tourist attractions to offer. We cycled along the Dongshan River Bikeway to the Dongshan Train Station, which has a cover like a melon trellis. Then The Sanqi Village offered a vast view of paddy rice fields. They even built a viewing platform for visitors.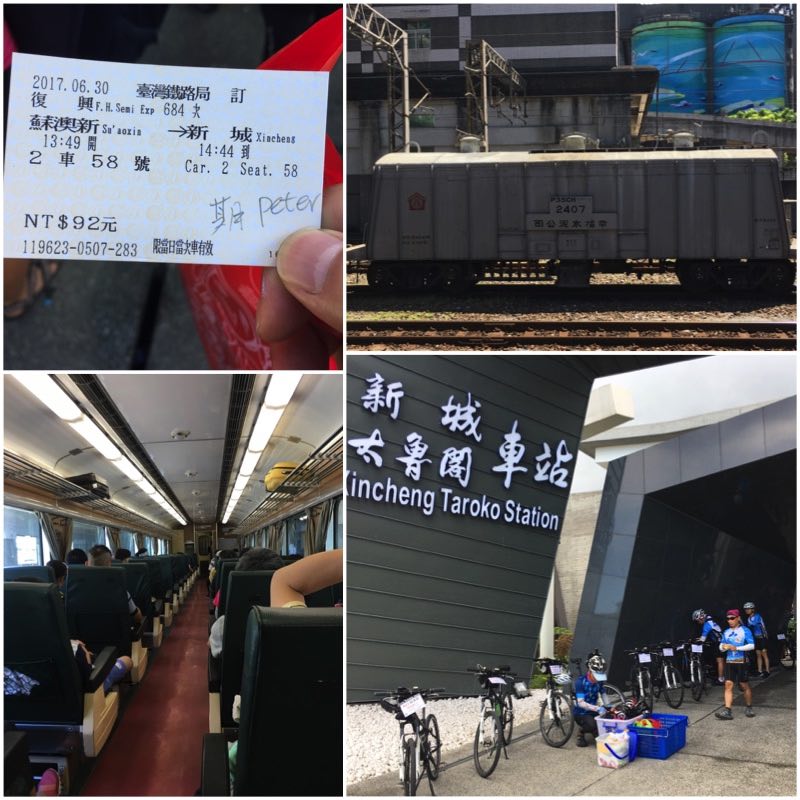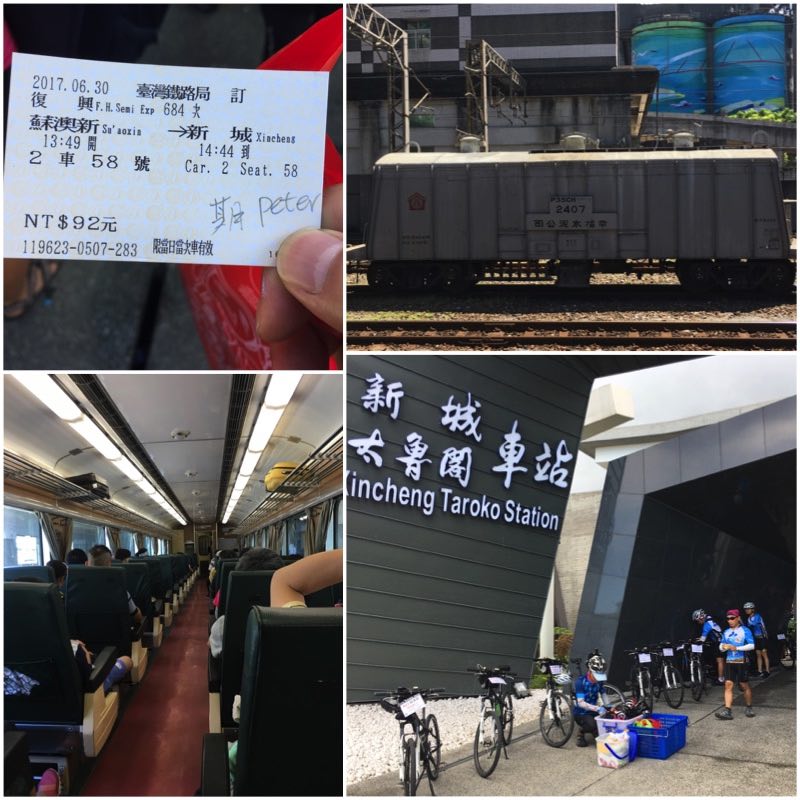 We were supposed to approach Wuling Pass from the north (北進武嶺). At least this was what I had signed up for. It's the least steep one, I supposed. Unfortunately, right before our trip started, part of that route were ruined by typhoon, and we had to take the east route instead. We took the train from Su'aoxin Station (蘇澳新站) to Xincheng Taroko Station (新城太魯閣車站). It is a 80km trip covered by train without any climbing. Looked like it's going to be very steep ahead. Some cyclists I met said that approaching Wuling Pass from the west has endless ramps to climb, while doing it from the east is like climb walls.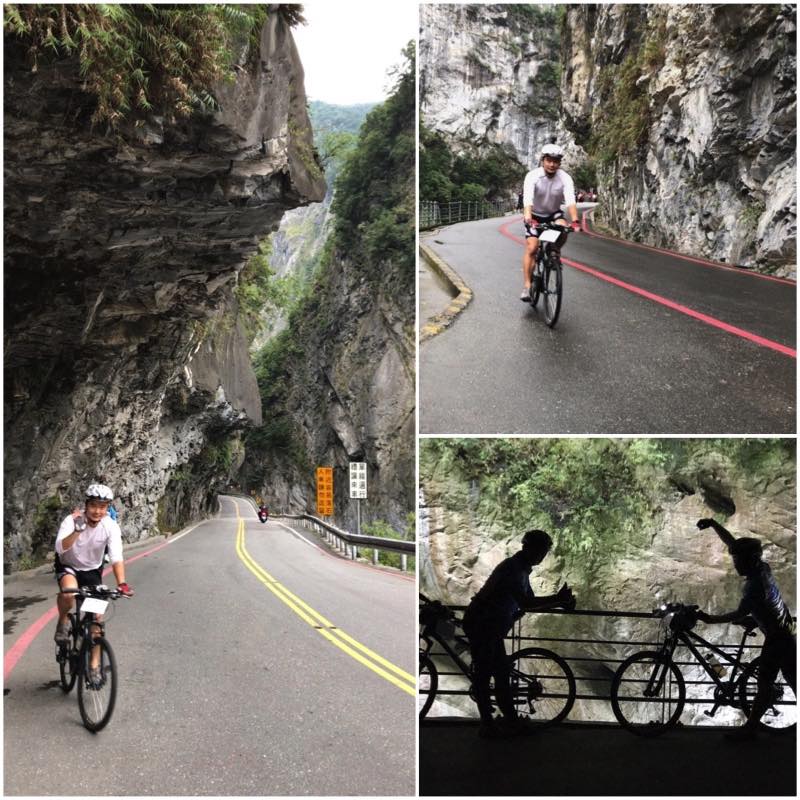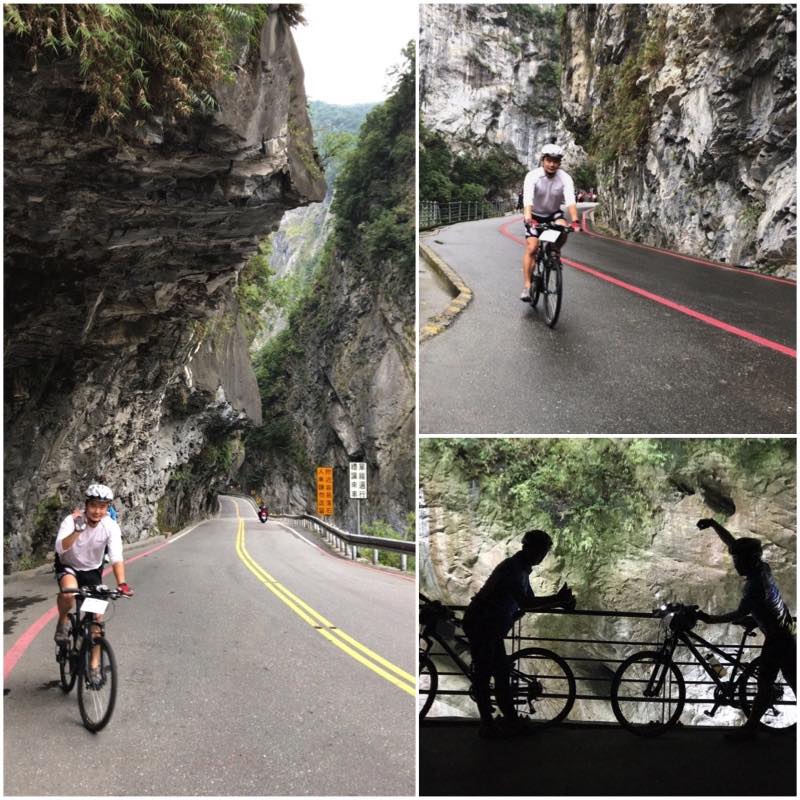 We spent the afternoon climbing on the Provincial Highway No. 8 from Xincheng Taroko Station to Tianxiang (天祥, elevation 476 metres ), a 22km ride with a total climbing of 1,370 metres. It's a road/semi-tunnel carved out of the rocks of the Taroko gorge. Very impressive! Therefore the saying goes, "If you have not been to Taroko, you have not been to Taiwan". I hired a car and drove on this road years ago. It was a different experience. I did not know that I can climb the road with a bicycle there.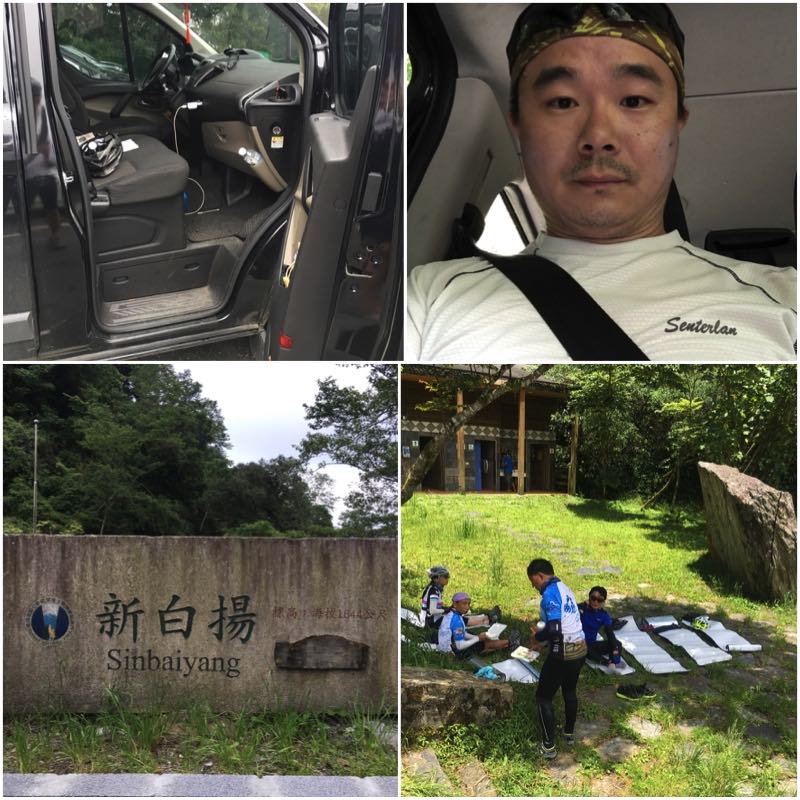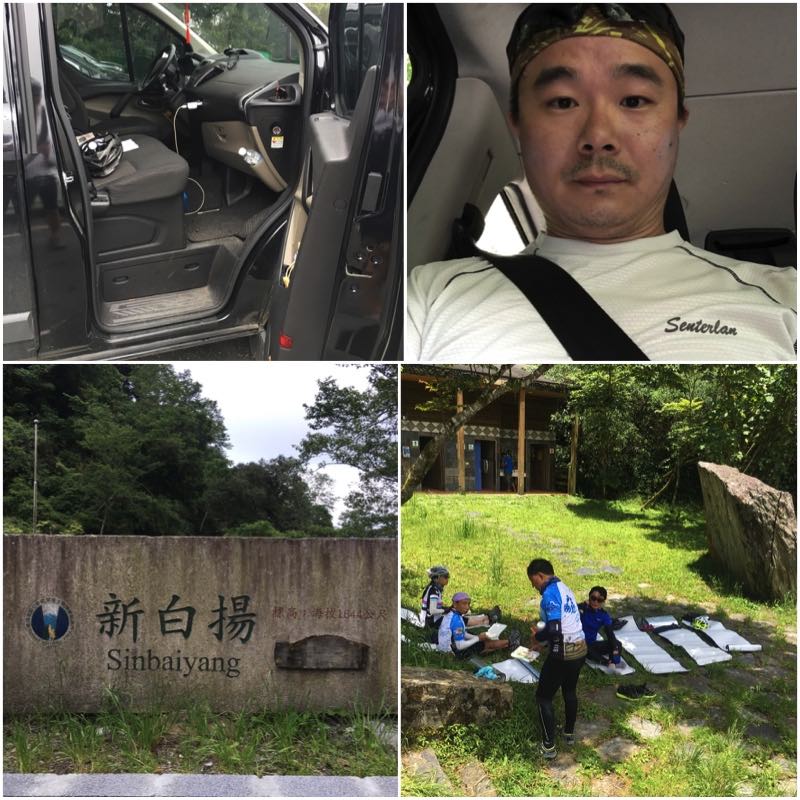 Endless climbs for the next day. The moment I stopped pedalling, my bicycle started retreating. It was hard to tell by sight how steep the road actually is as it goes zig-zag all the way up. But you could use a cup of water to show the tilt. Though I managed to ride using the lowest gear, I was moving no quicker than on foot. My plan was to stay on the bicycle as long as possible (because it's a cycling tour after all), but unfortunately I was told to hop on the support van or I wouldn't have time for lunch. So, that was me looking completely exhausted in the van. While I was trying to help myself to food with shaking hands at Sinbaiyang (新白揚, elevation 1644 metres above sea level), the other guys were already done with lunch and taking a nap. And that's it for me. After cooling down, I found myself unable to walk properly because of an aching hip joint. To avoid leaving permanent damage, I decided there would be no more cycling for the afternoon and the next day. I would get to Wuling sitting comfortably on the van. Anyway, I had already climbed around 3400 meters. My personal best.