Where: Luodong, Taroko, Wuling, Qingjing, Puli Township
When: 30 June – 3 July 2017
Who: Peter and fellow cyclists who joined the group tour organized by Bike Explorer Club 山海戀單車俱樂部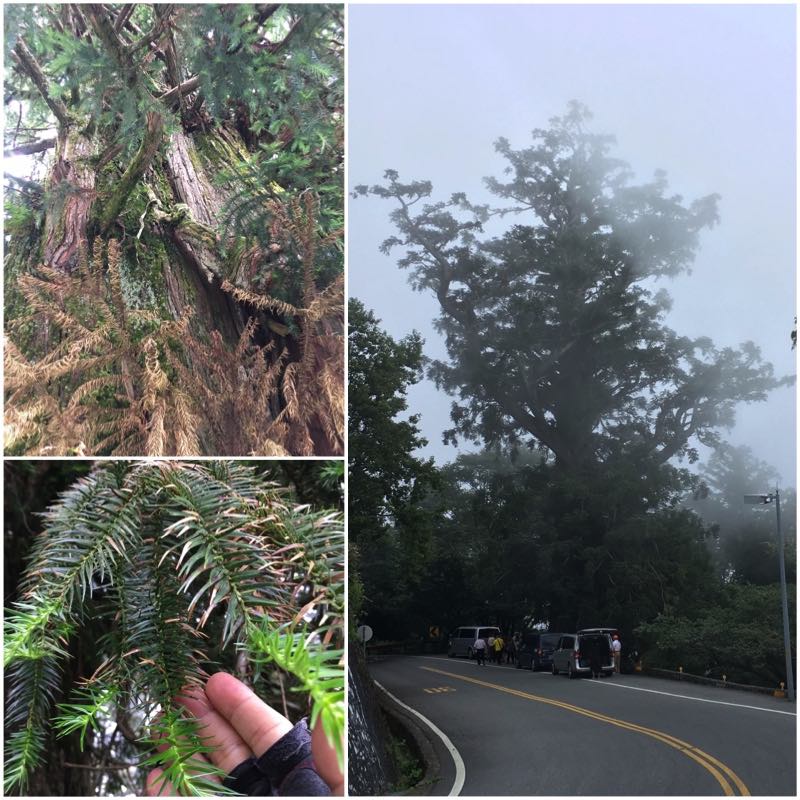 This fir (巒大杉 Cunninghamia lanceolata var. konishii) can be found at around 127.6 km of Provincial Highway No. 8. It is more than 3000 years old and around 50 metres tall.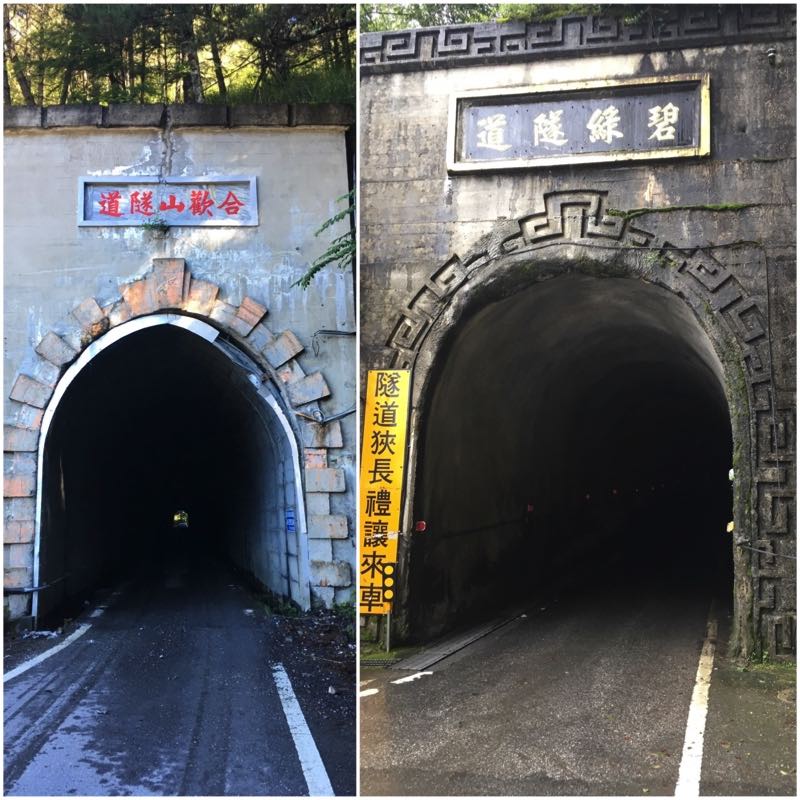 It must have been hard to build these roads, especially the numerous small tunnels, yet the designers did not make compromises on aesthetics. The entrances are decorated with beautiful patterns.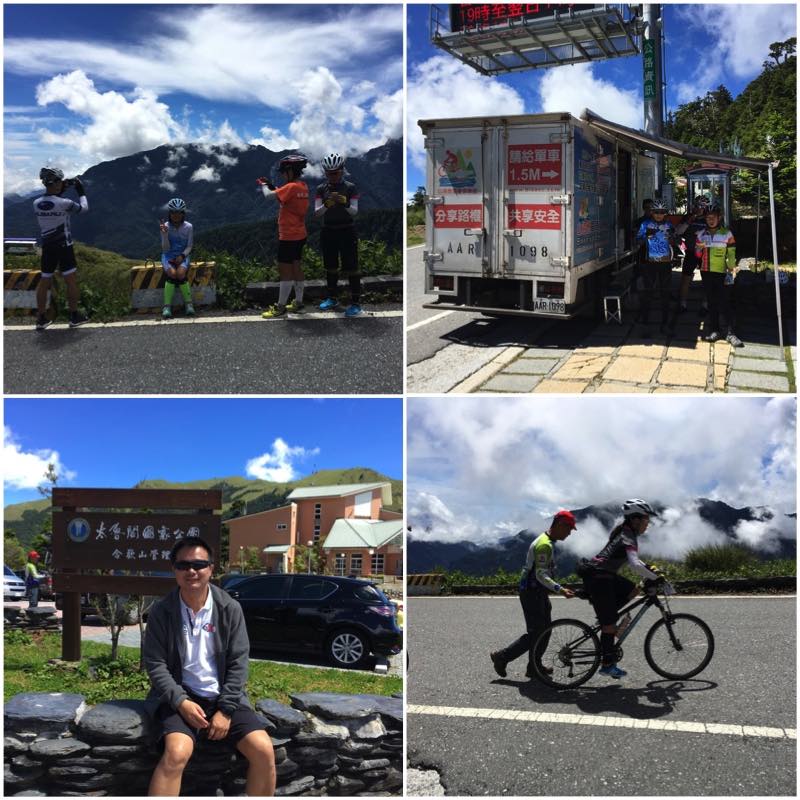 The Acacia Hill Station (合歡山管理站 elevation 3002 metres above sea level ) was the last stop before the team reached Wuling. We were at the same level of the clouds. The air was cool and had a unique taste of freshness. It's a busy spot where campers, hikers and cyclists gather. Our coaches had to give us a push to help us balance upon starting – it's easy to lose balance when the roads are so steep, and if you do, you will likely force your muscles a bit too much, which may trigger spasm.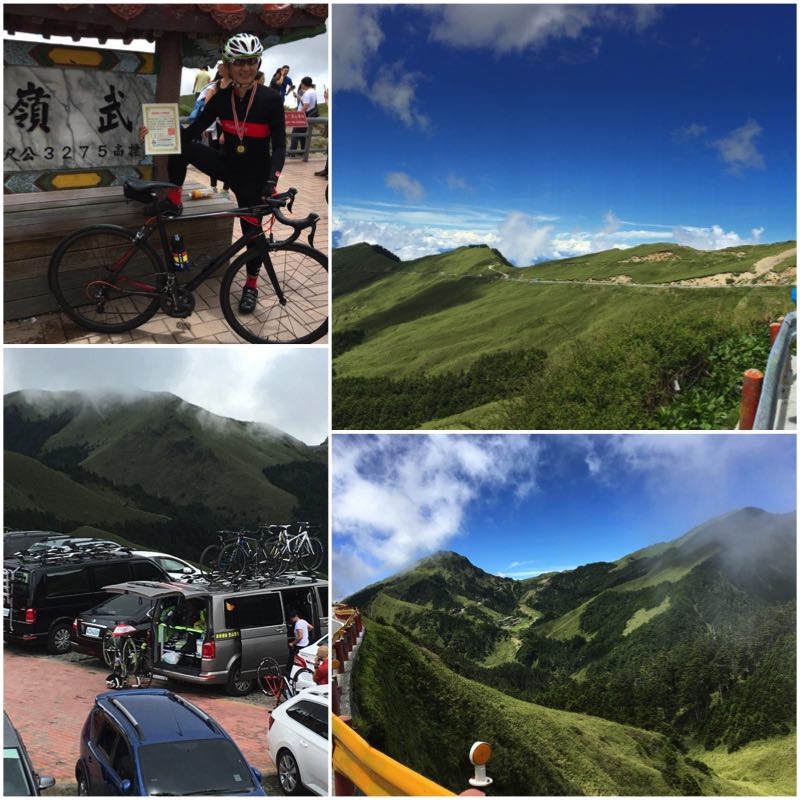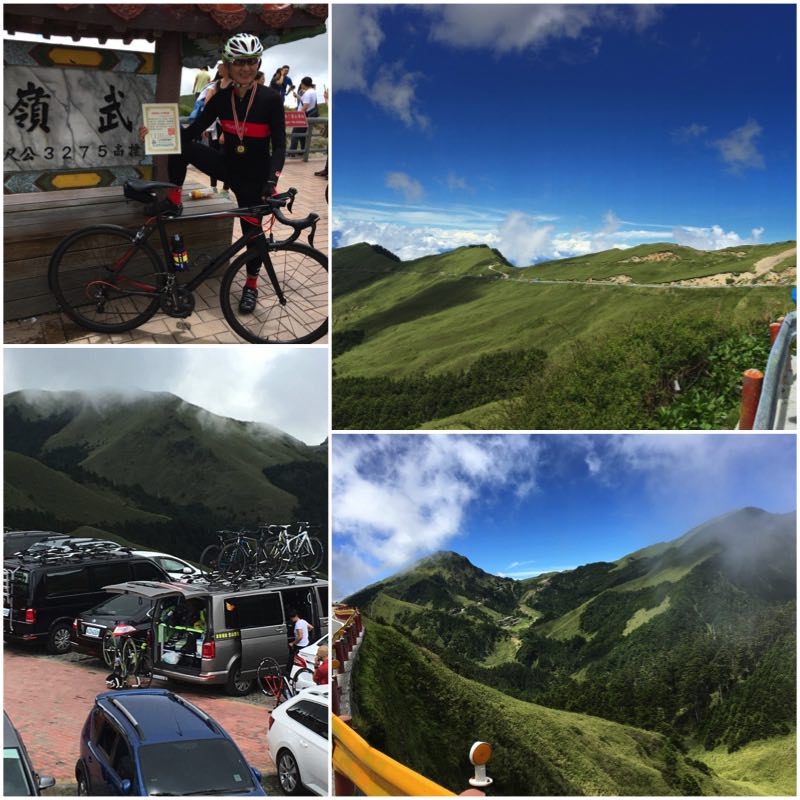 Made it to Wuling (elevation 3275 metres above sea level), finally! It's a great achievement! We were so lucky that the weather was so fine. The downhill ride was more dangerous and tricky. For some cyclists, it is good enough to do the climb on bike and go home by car. But for some, it is not even enough to do the whole trip once. There is the so-called "Wuling Double" (雙進武嶺) challenge, in which people head up to Wuling from Tianxiang (66km, ascending 2825 metre) and then down to Puli (55 km, descending 2826 metres) on the first day, and return to Tianxiang via the same route on the second day! To me, bicycle is a means to explore the world. I always plan my routes to minimise changes of elevation in order to make the ride easier. The thought of maximising its difficulty had surely not crossed my mind before.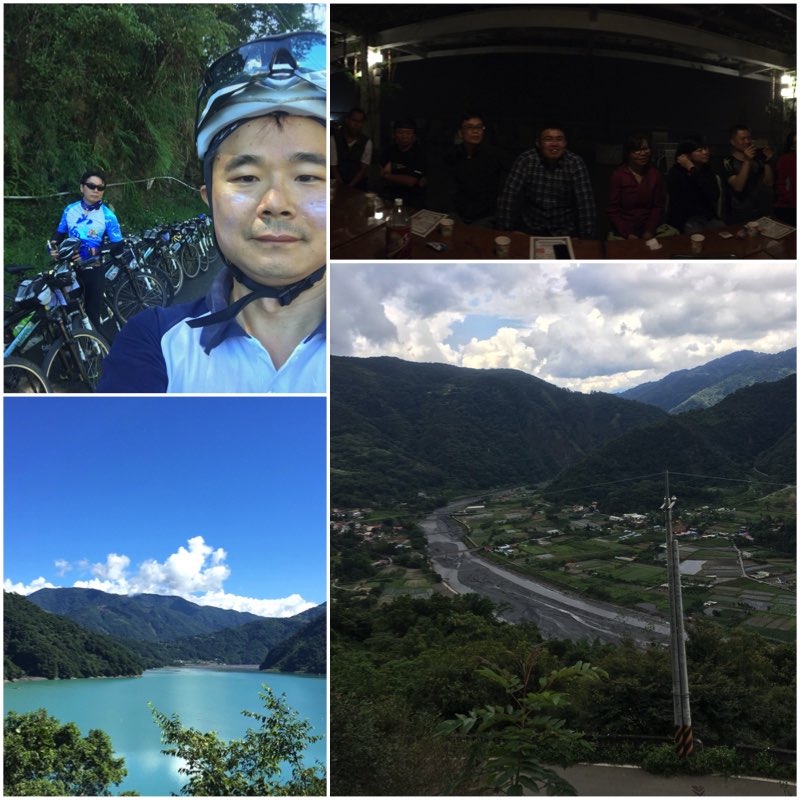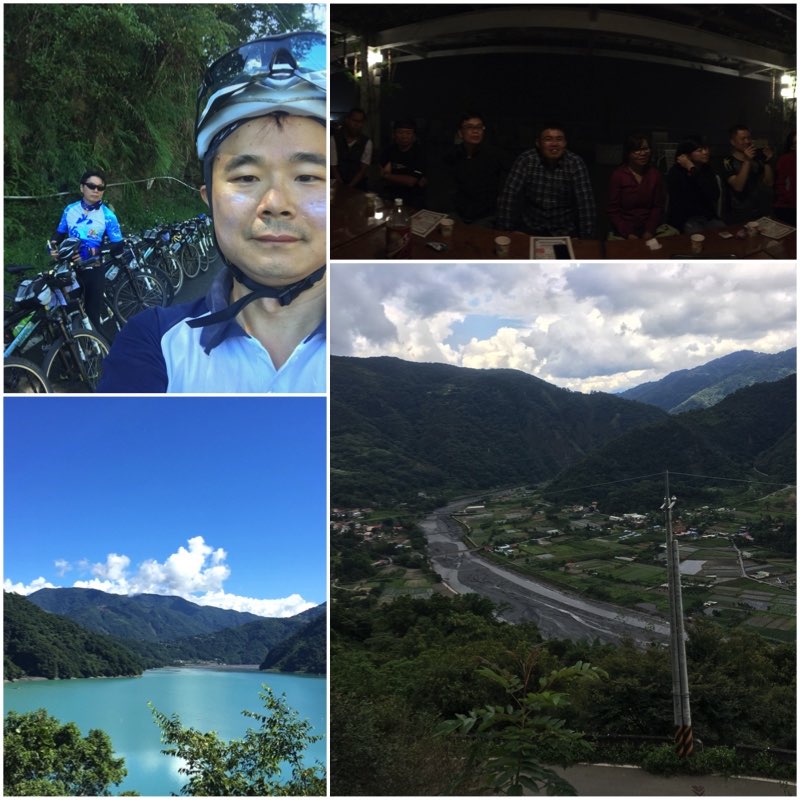 We descended to a nice Japanese style resort in Qingjing (清境, elevation 1607 metres). Everyone was so thrilled about what they had achieved. We had a sharing on the roof about our own story with cycling. The team included some local Taiwanese, a Singaporean, and some marathon runners and one cyclist from Hong Kong. I was so surprised to learn that most of my team mates had only been cycling for around 5 years. A couple retired locals told us that cycling had healed their ageing bodies. It made them young. No doubt it is! They did much better than me in the trip. I seized the last chance to ride on the final day after making sure my hip joint was fine. Yeah, it's much more fun to cycle than just sitting in a van.
Conclusion:
Lois and I love travelling on bicycles, but we had never joined a cycling tour before. We used to just roam along the routes at our own pace, and we would change our plan anytime. Must say we are both free spirits. What we need is someone to provide us the bicycles and take them back at the end of our trip, at the time and place that is most convenient for us. And this is the key service we provide at Bike Express Taiwan.
Freedom comes at a price, of course. Without an organiser, we need to do all the planning and booking ourselves, probably paying more. Without a support car, we need to carry all our luggages by ourselves and have to plan more conservatively to avoid exhausting or even injuring ourselves. So, if all you want is cycling and sightseeing, you'd better join a cycling tour and let someone else worry about the rest.