Where: Kaohsiung (高雄) to Kenting (墾丁), Taitung (台東) to Hualien (花蓮)
When: 18 Dec – 27 Dec 2012
Who: Peter and Lois (our first cycling trip)
Goal: To ride on the Southern part of Taiwan and the sea route of Taitung-Hualien. Two legs separated by a two-day rest in Kenting. As traffic in Taiwan moves along the right side of the road, we planned our route anti-clockwise in order to get closer to the sea, even though we would have to ride against the prevailing North East wind from Taitung to Hualien.
Accommodation: We reserved hotels or homestays in the first and last stops of the two legs. In between those, while we were on the road, we would find places to stay by checking out Google Maps or try our luck with the small advertising flyers stuck to bare walls or lamp posts by homestay owners nearby.
Mobile Data: Prepaid SIM card
Navigation: Google Maps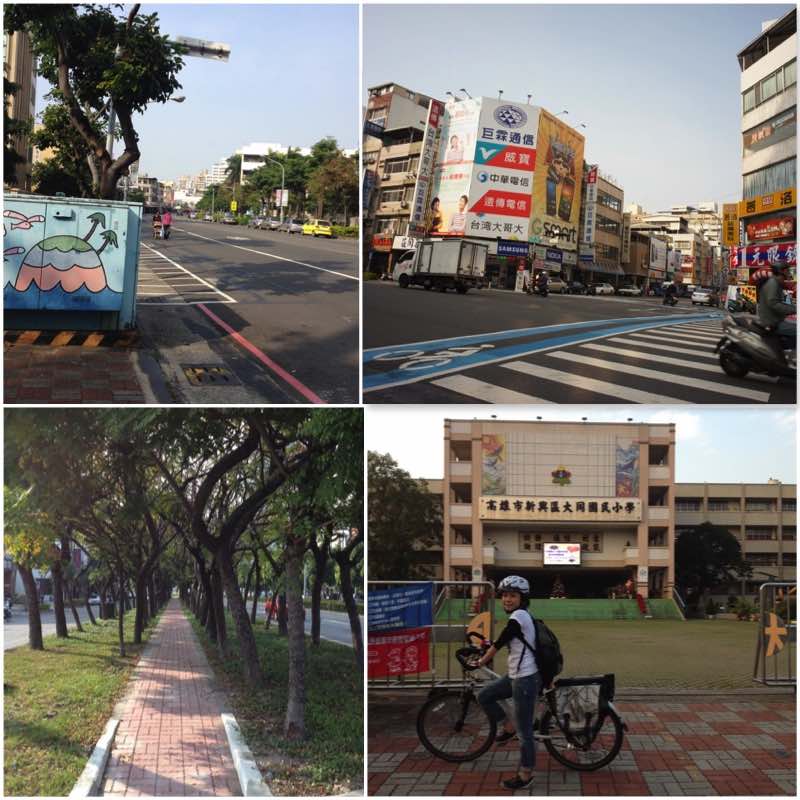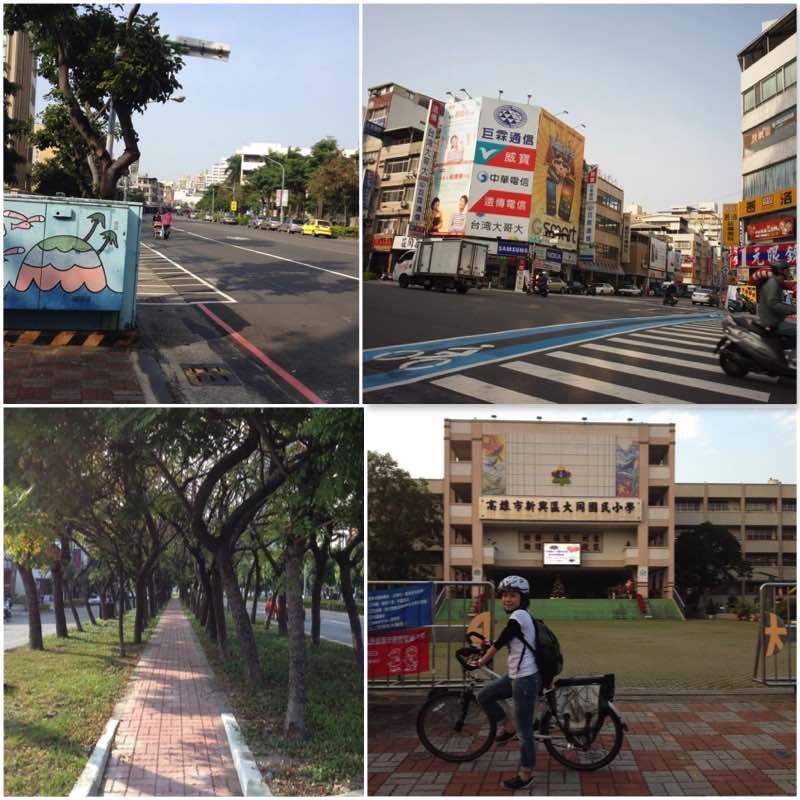 Kaohsiung city is the 3rd most populous city of Taiwan with around 2.77 million people. Its airport, which is the 2nd largest international airport in Taiwan, is connected to the Kaohsiung Rapid Transit, which will bring you to the city centre within 30 minutes at a fair price. It's our first time in the city. We spent the first half-day roaming around the city. Most bicycle shops open after 11:00 am. We were not able to get our bicycles earlier and embark on the journey. So, we decided to spend the night in the city.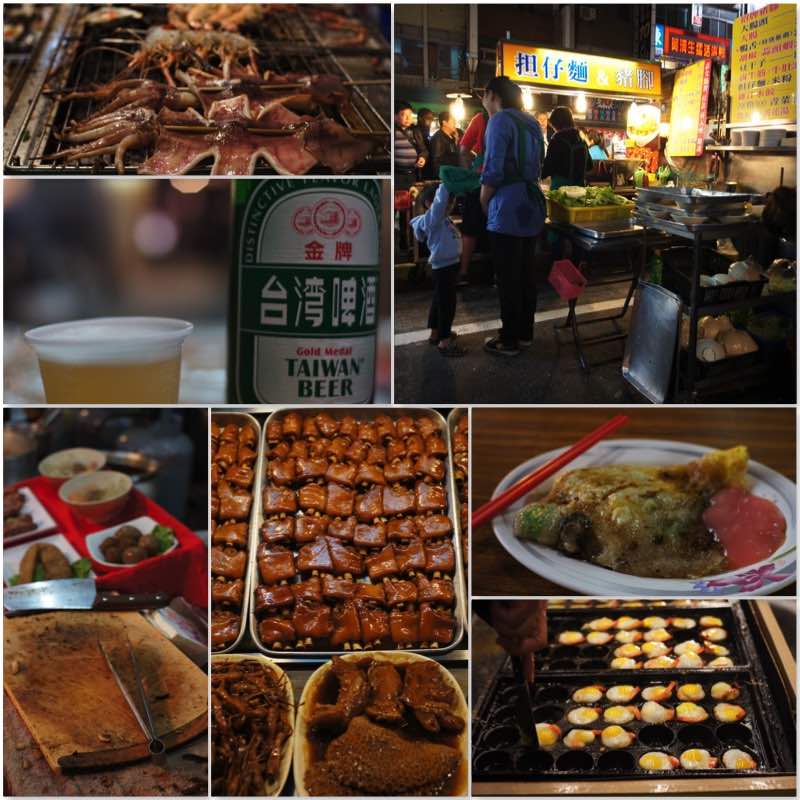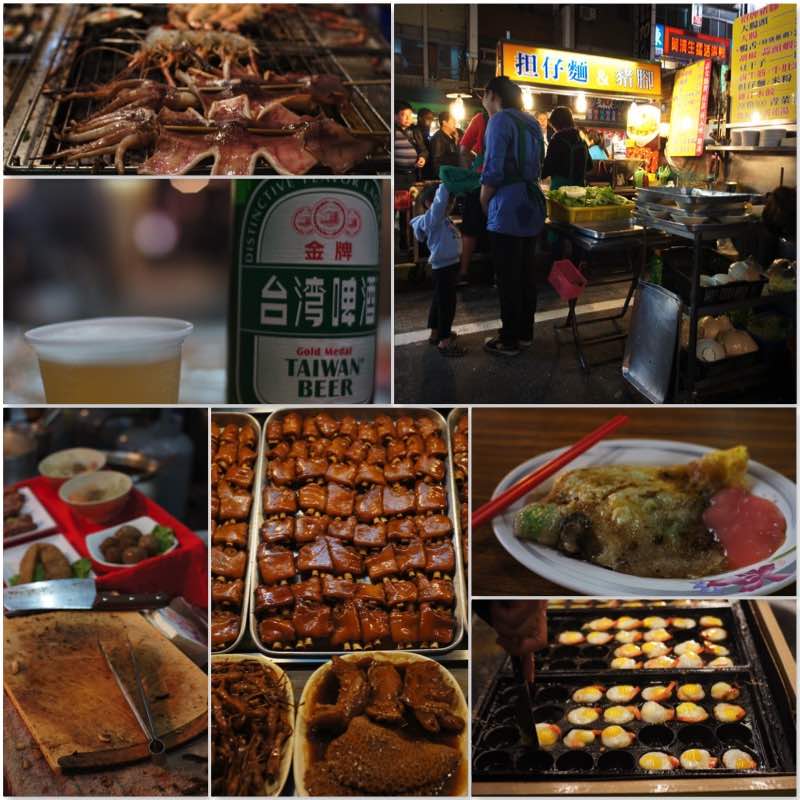 Night markets are one of the highlights of traveling in Taiwan. While most restaurants are closing down at 9:00 pm, business of those tiny stalls selling various xiaochi (literally means bite-size snacks) in the night markets is peaking. The food is tasty while the price is cheap. The only problem is our stomach is not bottomless. Our strategy? Take a walk to check out all the stalls first. Make a list of all the items you want to try. Evaluate and eliminate, then start munching! My personal favorite: stewed pork legs.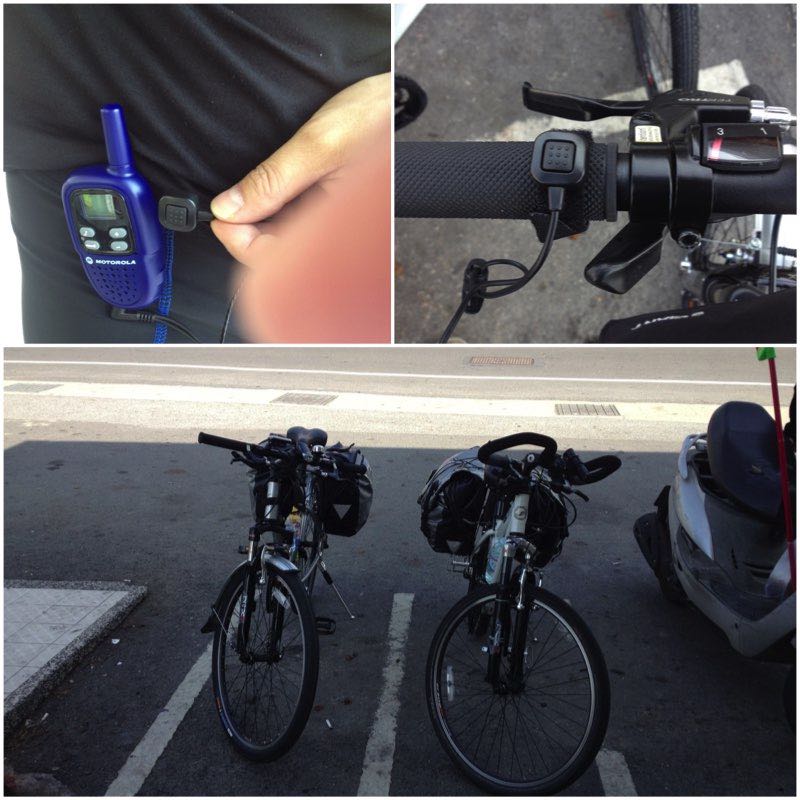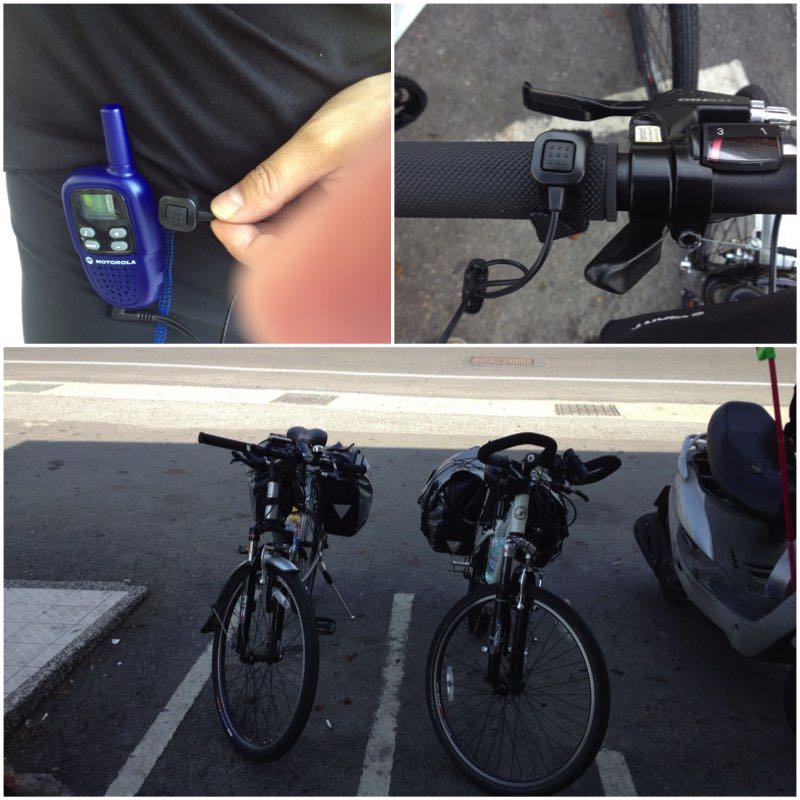 We brought a pair of walkie-talkies for communicating with each other when cycling. Are we going to turn right or turn left? Should we detour to check out that seemingly interesting site? Would you like to stop for some snacks or take a toilet break? All these can be discussed and decided without having to stop. We don't need to hit the brake, wearing the braking pads thin, and let our momentum turn into wasted heat just to get a simple yes or no. We found two headsets with talk buttons that we can attached to the handlebar. That way we could keep our hands on the handlebar while we wanted to talk. Safety comes first.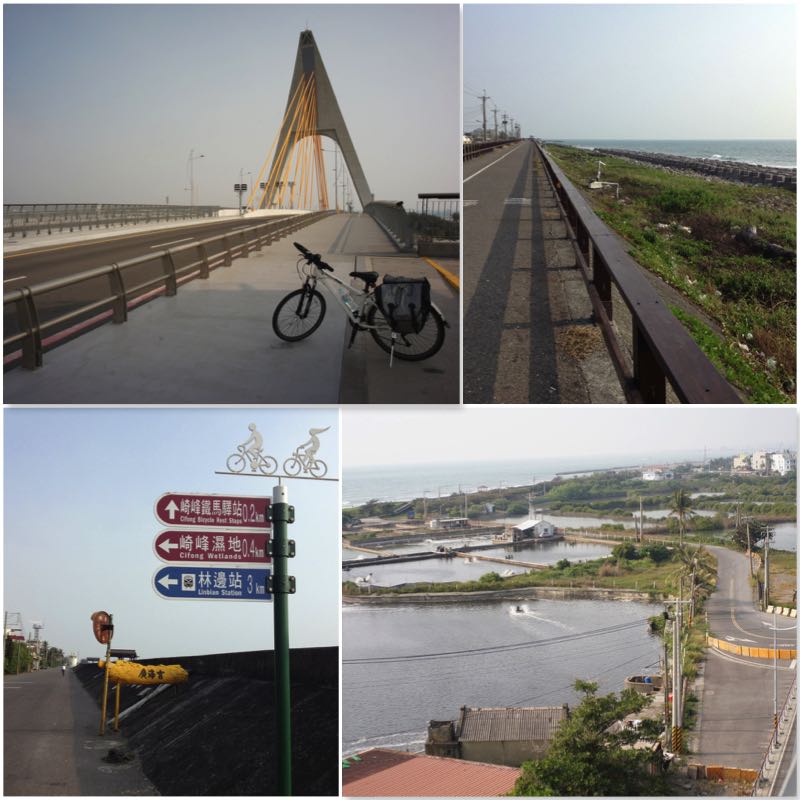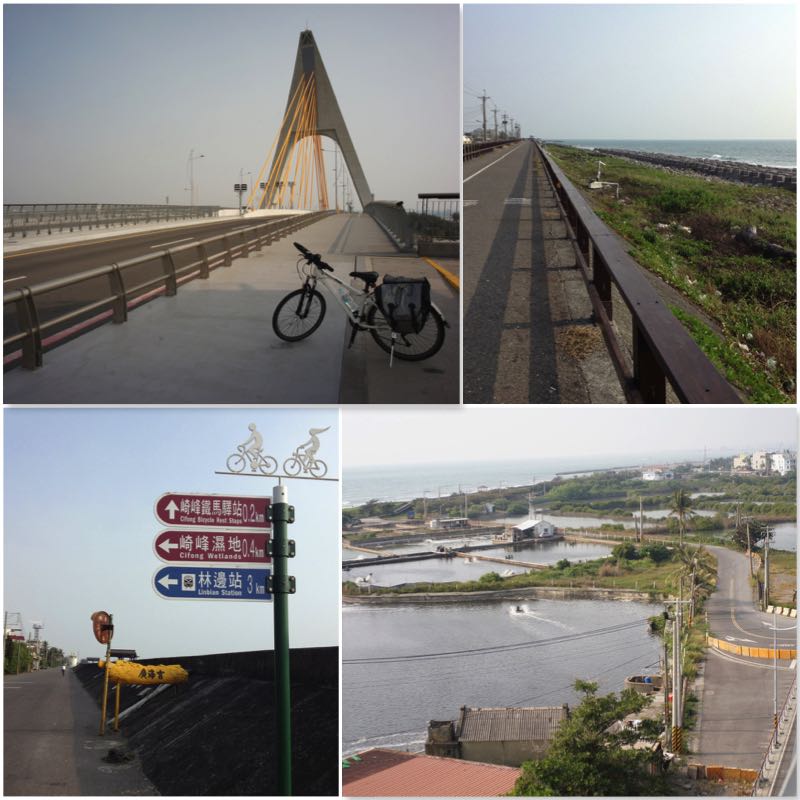 Sea views! We love sea views! However, even cycling on the roads closest to the sea doesn't necessarily guarantee that you can see the sea. Usually, it was blocked by levees or buildings. We followed Google Maps and mainly rode the Provincial Highway No. 17 from Kaohsiung city to Fangliao Township. Most of the time when one sees the bikeway signs, like the one here in Dapeng Bay (大鵬灣), it's worth the trouble to check it out. The sea view was most welcomed.