Where: Kaohsiung (高雄) to Kenting (墾丁), Taitung (台東) to Hualien (花蓮)
When: 18 Dec – 27 Dec 2012
Who: Peter and Lois (our first cycling trip)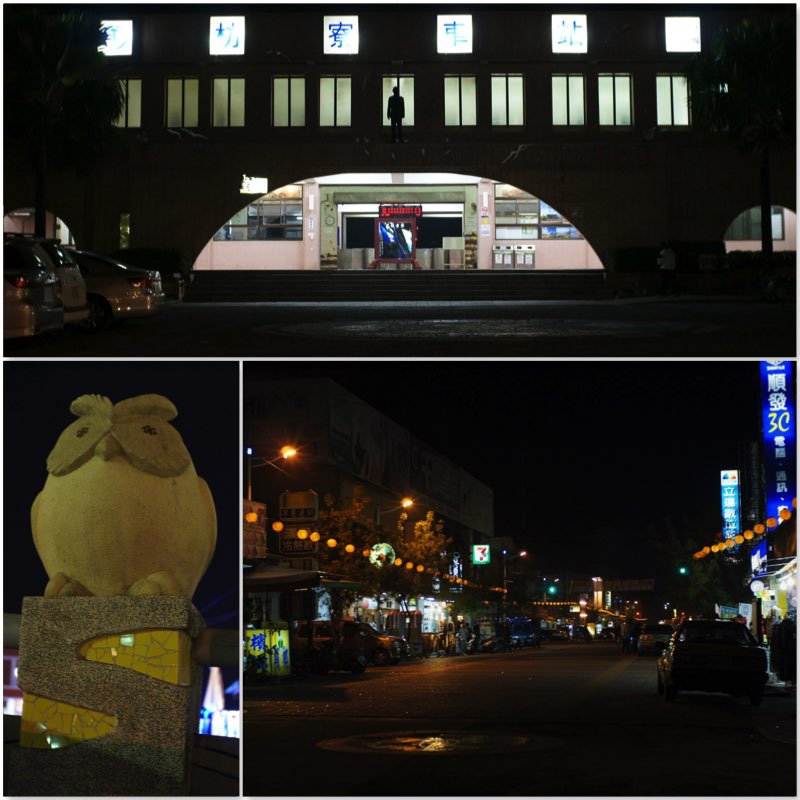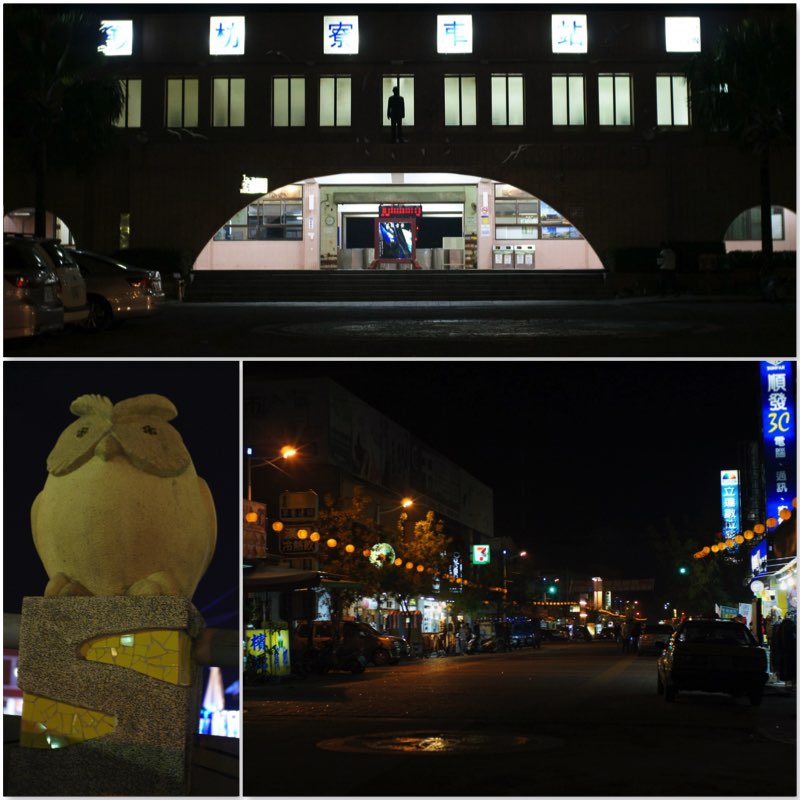 We left Dapeng Bay (大鵬灣) and cycled for another hour and decided to find a place to stay for the night. We found a small homestay in Fangliao (枋寮) on Google Maps.
This little town was formed by loggers from Fujian during the Qing dynasty (1683-1895). Its train station was built, as the terminus of the Pingtung Line (屏東線), when Taiwan was under Japanese rule (1895-1945). The South-link Line (南迴線) was then opened on 1991, connecting the east side of the island to the west. And that was how we would travel to Taitung after we had cycled to Kenting and then returned here by coach in 3 days. It became a small hub connecting Taitung, Kenting and Kaohsiung.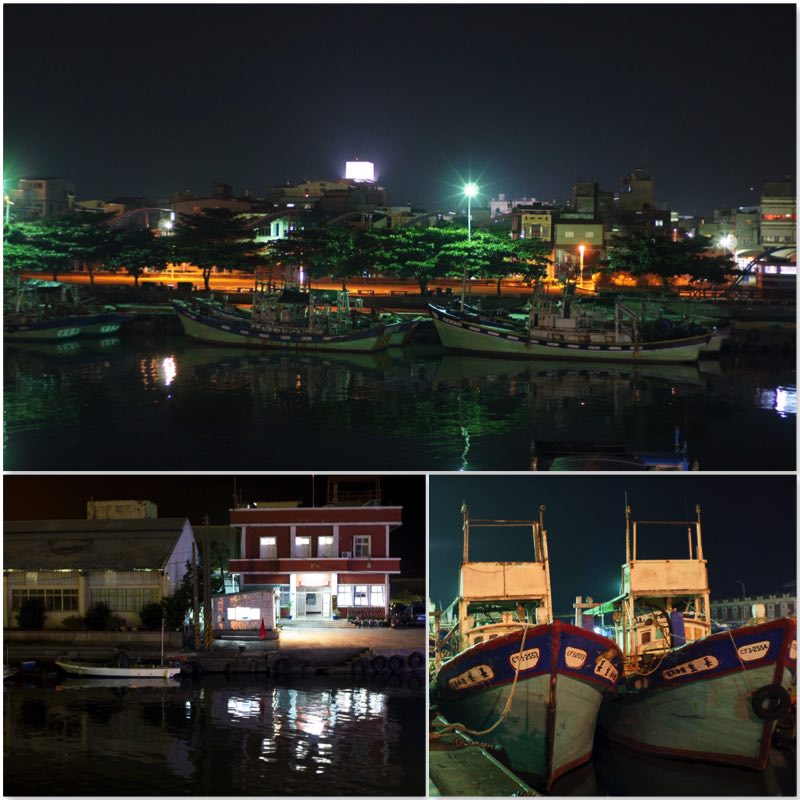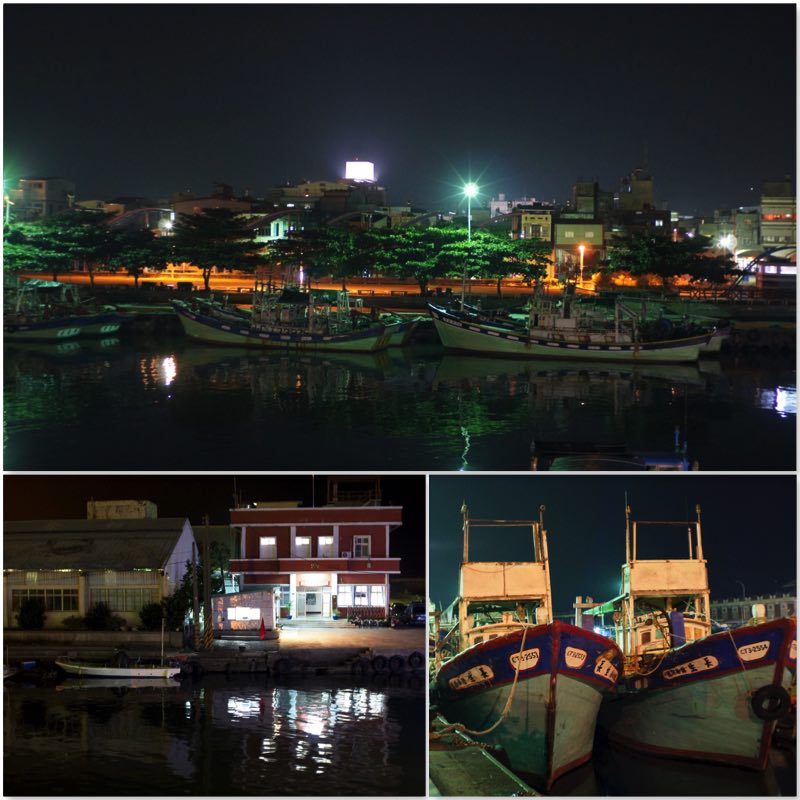 We took a 15-minutes stroll from the train station and found this fishing port. It was peaceful and quiet.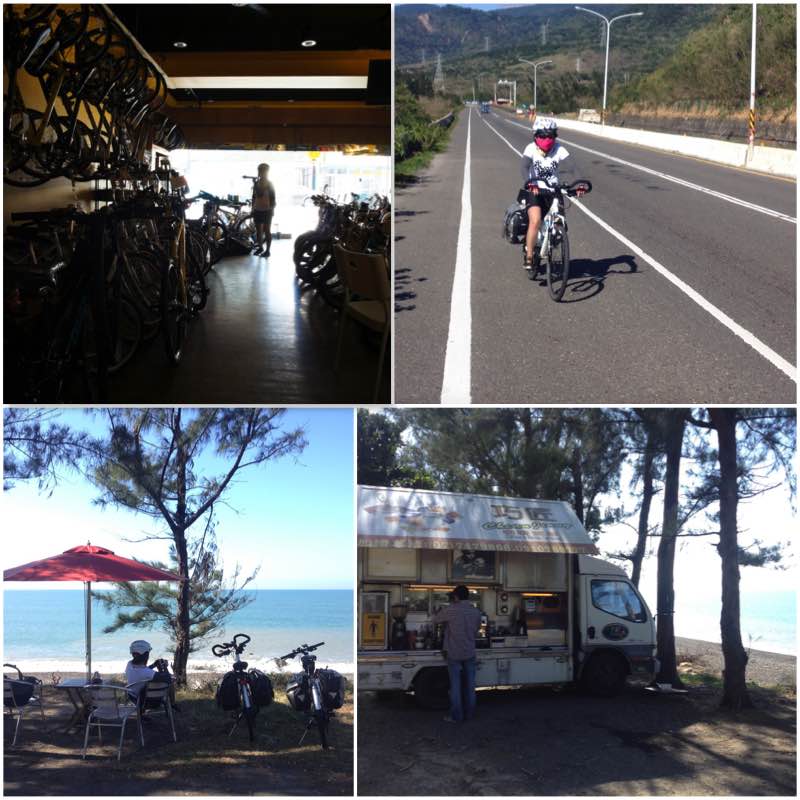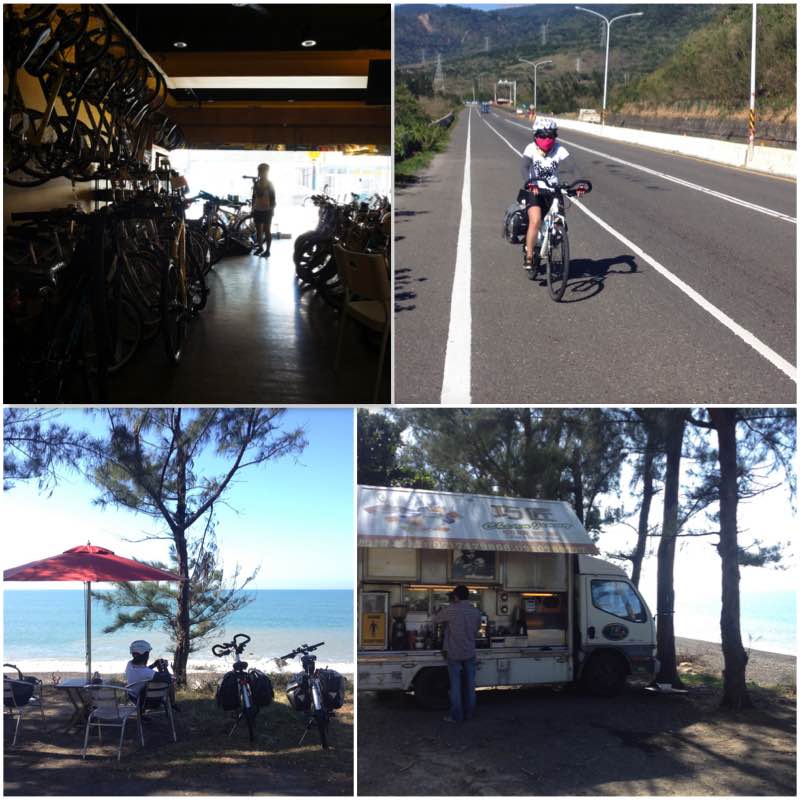 The homestay is part of a bicycle shop, with the guest rooms located on the second floor. It is actually quite convenient for getting maintenance, bike parts and supplies. We bid farewell to Fangliao the next day and headed to Kenting. The road is wider and flatter with less traffic. There were mobile cafes along the way on the sea side. We couldn't help taking longer breaks and detouring a lot. But this left us little time and strength for the remaining trip, and there were quite some slopes in the last 10km. That was really exhausting.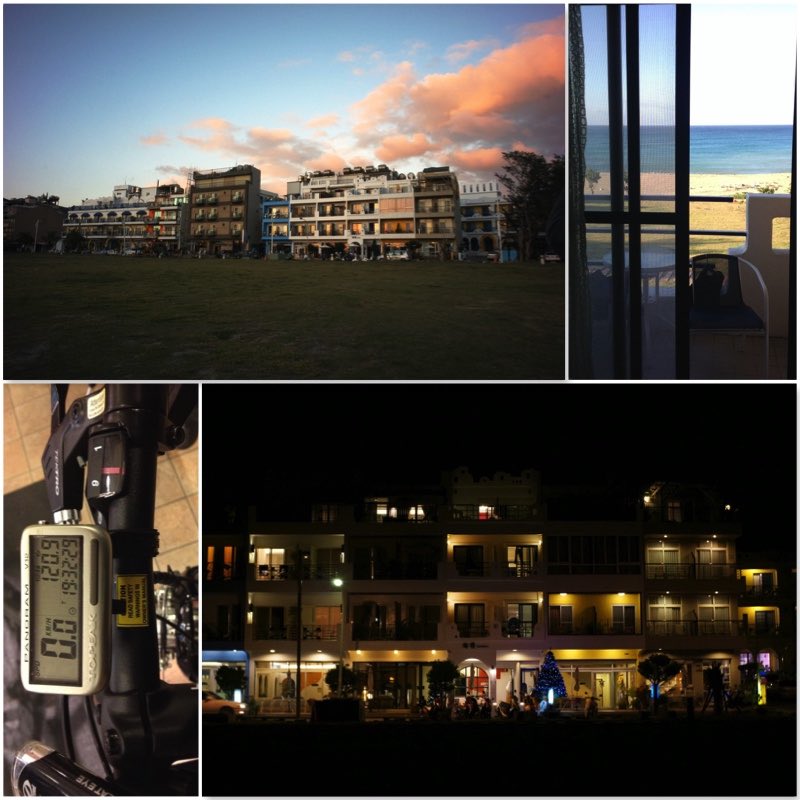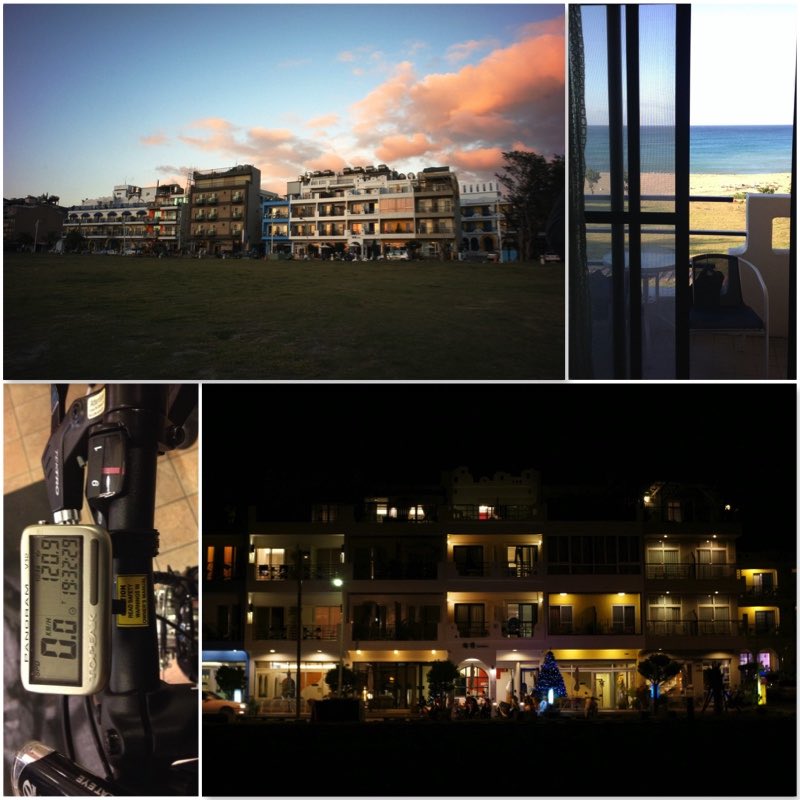 We finally made it to the hotel we had booked, the Seawall Inn in Kenting, after riding 120km from Kaohsiung in two days. We were so proud of ourselves and were not at all embarrassed by the fact that many cyclists could do this within one day. Actually, in one day, some can even make it to Kenting from Fuguijiao Lighthouse (富貴角燈塔), the northernmost tip of the Taiwan island, in a cycling challenge called One-Day Twin Tower (一日雙塔). The total distance is 520km. Mr. Ko Wen-je, the mayor of Taipei, completed the challenge in 2016 at the age of 57. Although we were exhausted, we ran out to take pictures of the sunset after dropping our luggages in the hotel. We would be staying here for two days to let our muscles recover and do some tourist things.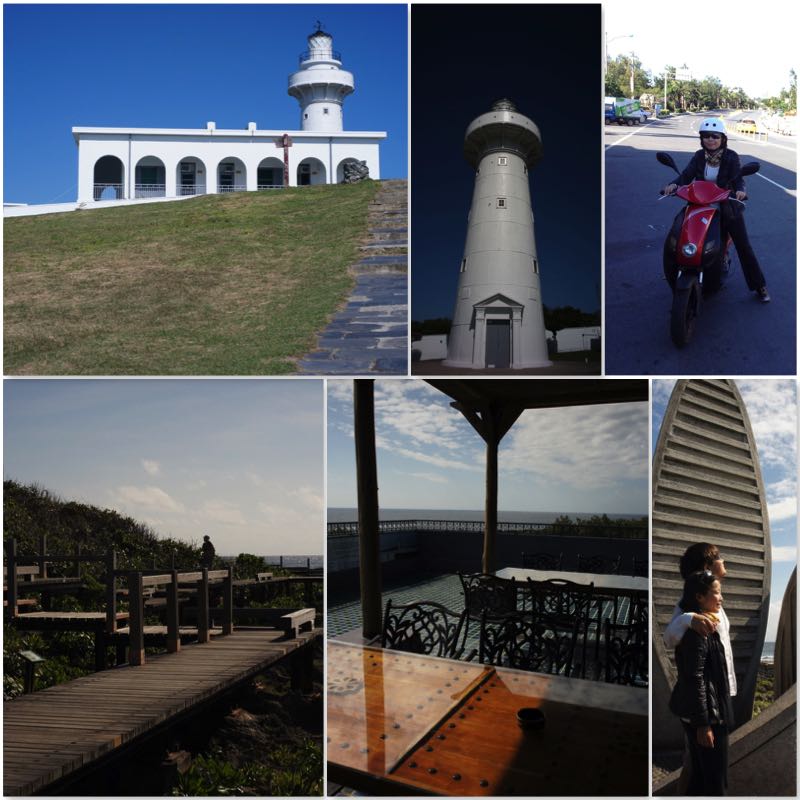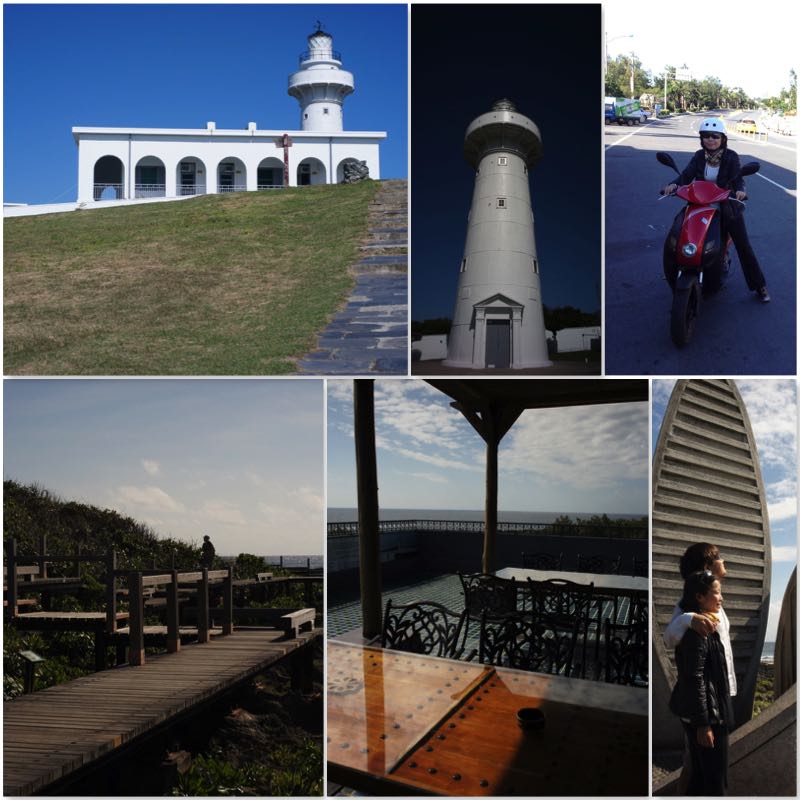 This is Eluanbi Lighthouse (鵝鑾鼻燈塔), the other 'tower' besides Fuguijiao Lighthouse in the One-Day Twin Tower challenge. First constructed in 1882 during the Qing Dynasty to guide the ships away from the hidden reef nearby, it was the only armed lighthouse in the world to fend off frequent raids by local aboriginal tribes at that time. It had been damaged and rebuilt twice during the First Sino-Japanese War and World War II, respectively. What you see in the picture now was re-built in 1962. We took a break from the bicycle pedals and hired electric scooters to explore the peninsula and visit the southernmost tip of the Taiwan island.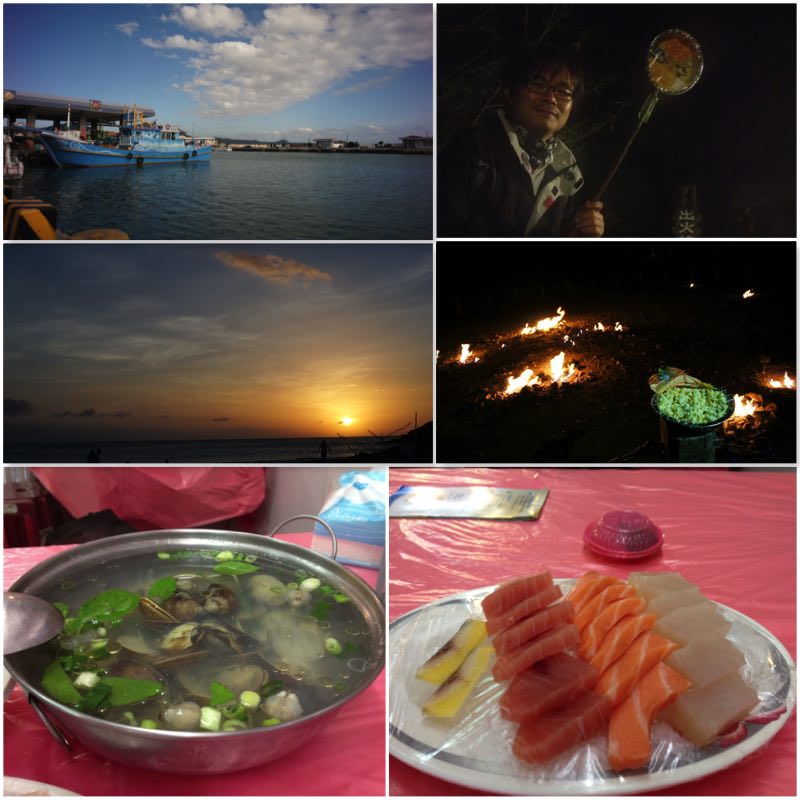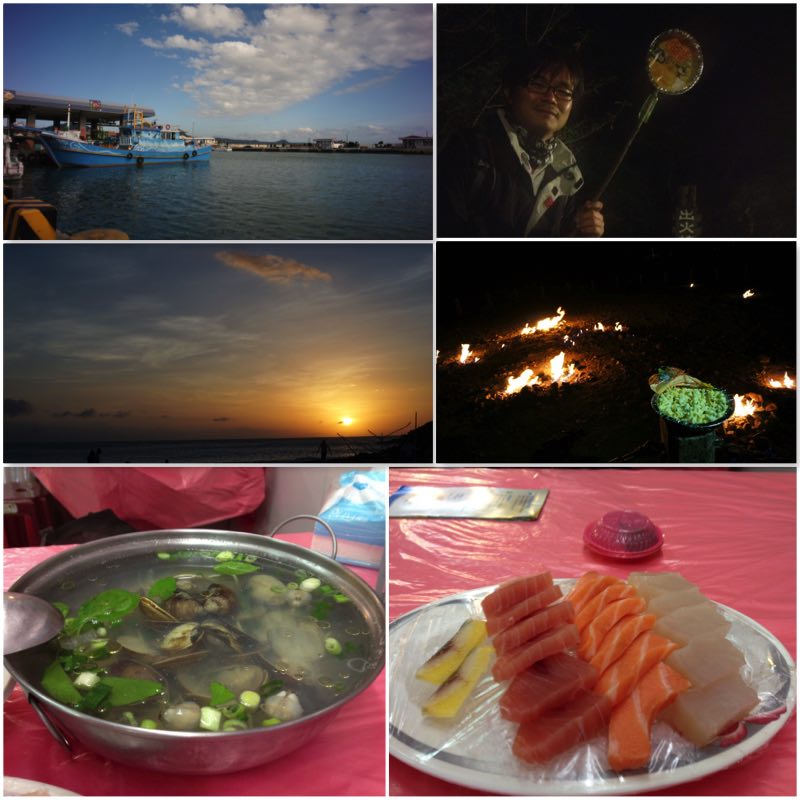 We have been to a lot of fishing ports and beaches in Taiwan, including the Houbihu Fishing Port (後壁湖漁港) in Kenting. The clam soup never fails to impress us with its sweet freshness. After moving to Taipei in 2017, we were astonished to find that those vacuum-packed clams on the chilled shelves of the supermarkets are actually alive and will wake up from their long sleep when put in water. Sashimi can be found in many restaurants, big or small, which is probably the legacy of 50 years of Japanese rule. One of the tourist spots in Kenting is called Chuhuo Special Scenic Area (出火景觀). Fire fueled by natural gas has been burning for more than 40 years . We borrowed some heat from it and made ourselves some popcorns. There are tombs scattered around in the area and may horrified some unprepared eyes. One lady who shared a car with us was so scared that she had returned to the hotel immediately. Well, it wasn't that bad. Don't worry.