Buyan Pavilion (不厭亭), apart from Fengguizui (風櫃嘴), is another popular climb training route in the Greater Taipei Area. The pavilion can be found at the highest point (530m above sea level) of Ruifang – Shuangxi Highway, a segment of County Highway 102, which is about 11 km away from either Ruifan Station or Shuangxi Station. However, Jiufen Old Street, the busy tourist spot, lays somewhere en route Ruifan Station to Buyan Pavilion. If you don't want to get stuck in the heavy traffic, breathing in car emissions while you are doing the climb, starting from Shuangxi Station is definitely a better idea. But if you have to approach Buyan Pavilion from the Ruifan side for some reason, you may take a detour to Ruibin Beach via the Provincial Highway 2D (shown on Google Maps as 2丁) and then start climbing from Bin'er Road (also shown on Google Maps as 北35) or Jinshui Highway (北34) to avoid the heavy traffic in Jiufen. The downloadable GPX file of this cycling route is at the end of this post.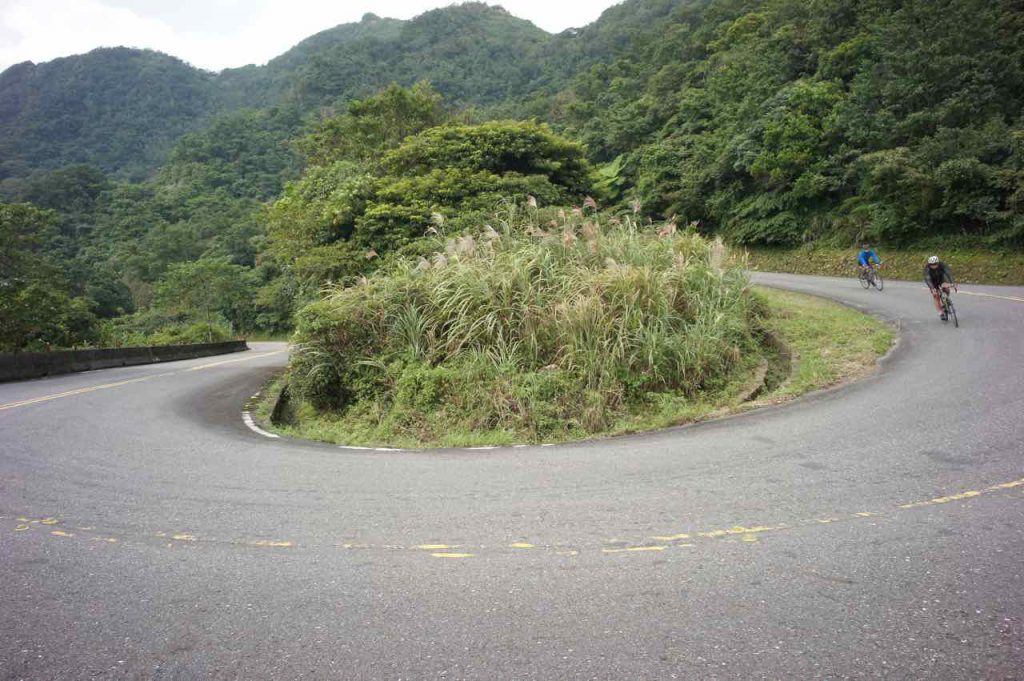 Some experienced cyclists may find this route too short for a one-day workout. In that case, County Highway 106 is a great route to bring you to Ruifan (44km, elevation gain 861m) or Shuangxi (40km, elevation gain 675m) from Taipei Zoo. Note that the county highways may be swamped with roaring motorbikes during weekends. If you happen to live around Nangang area, County Highway 109 could bring you to Shenkeng, where it meets County Highway 106.
For my trip this time, I would just take the train to Shuangxi from Nangang Station. Otherwise I would have exhausted all my strength and time before even reaching the starting point.
It was a Saturday in October 2018. I had planned to board the train no. 4148 at 07:44 because it would take a naked bike, but unfortunately the tickets for bikes were sold out when I got to Nangang Station. See? It's indeed a popular cycling destination. The next train that carries naked bikes was not leaving until 12:47! My contingency plan: bag it. You just need to make sure the bagged bike is not over 150 cm on any side and the total measurement is under 220 cm.
I took the train no. 4152 that leaves Nangang at 08:05. Still early. Not many passengers. I could keep my bike comfortably with me in front of my seat. Then, around an hour later, I arrived at Shuangxi, a quiet, relaxing small town with enough breakfast kiosks and convenience stores for cyclists to stock up. For me, I tend to have my first meal only after cycling.
Navigation was straightforward. Just find County Highway 102 and go towards Ruifang and the climbing would soon begin. Vegetation is not as tall as what I saw on the route to Fengguizui. Not much shade. Anyway, it was a cloudy day. I found the weather quite comfortable and reached Buyan Pavilion without much struggles, though I'm sure most cyclists would find my speed pretty slow.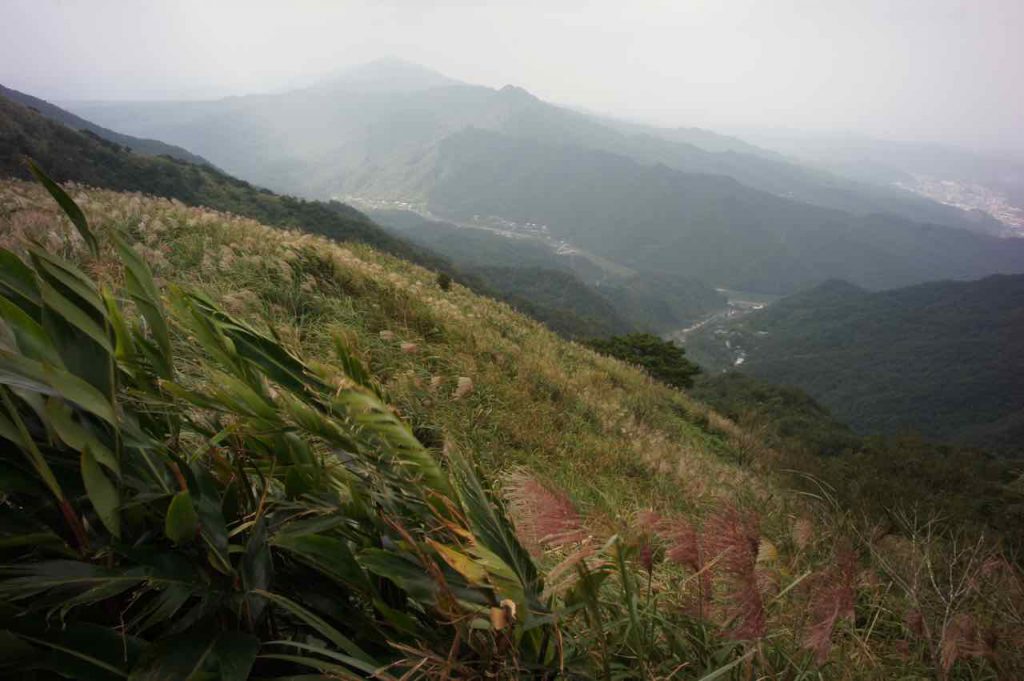 The view from the top was much better than that of Fengguizui. There was silvergrass all over the place. There was a truck selling roasted sweet potato and water, which I think would only be there during weekends and holidays.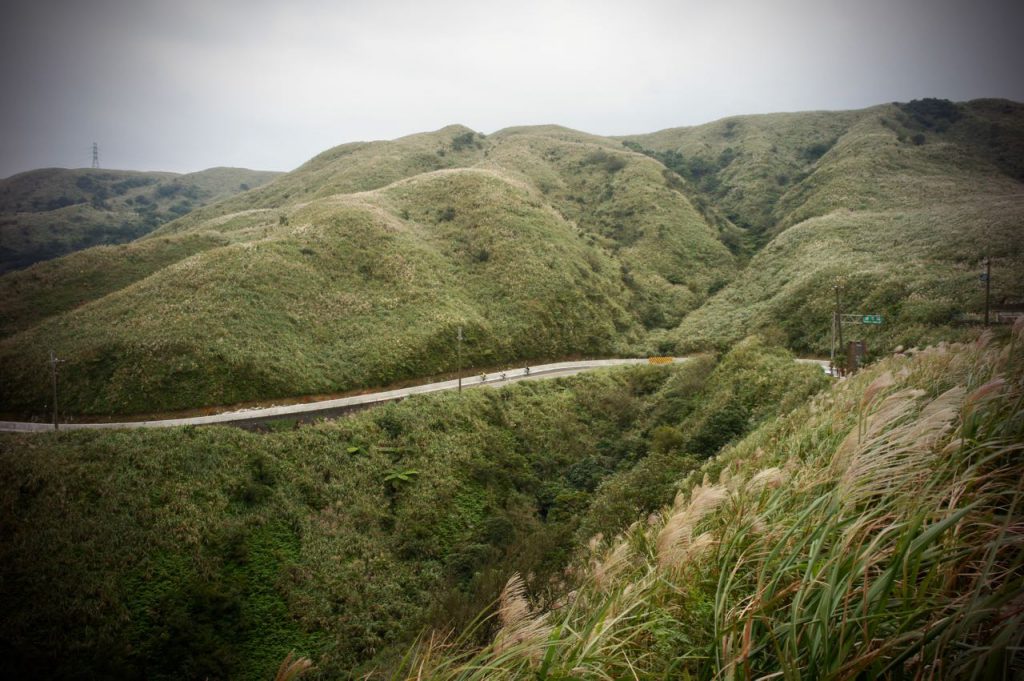 Then, I enjoyed my descend to Jiufen and met the busy traffic there. Going downhill with all the cars, buses and coaches requires extra caution. I had my lunch near Ruifang Station and took a detour via Provincial Highway 2D to visit Fanzi'ao Park (番仔澳酋長岩公園), Shen'ao Elephant Trunk Rock, and then Shen'ao Fishing Harbour. I should have left County Highway 102 at Jiufen and switched to Bin'er Road (北35), which would allow me to avoid the busy traffic and bring me to the coast directly. I should have had my lunch at the seafood restaurants there. Calling it a day, I completed my trip with the last leg to Keelung station and took a train home with my bike in the bag.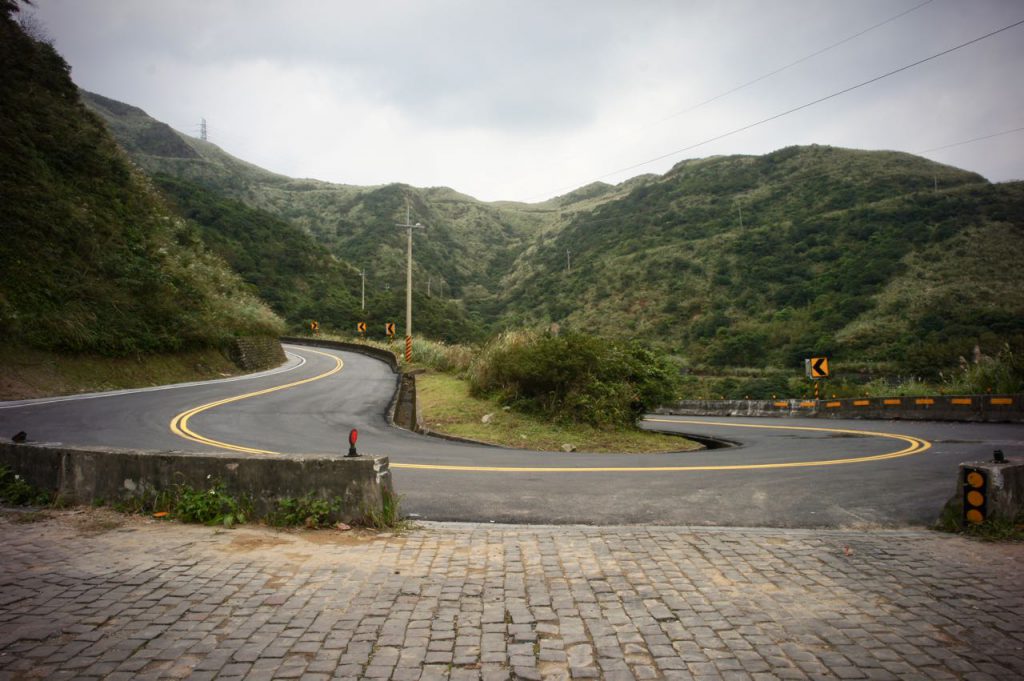 If you still have time and strength to spare, switching to Jinshui Road (北34) from Jiufen will bring you to some less popular yet also interesting spots like Golden Waterfall and Gold Museum. You can even try climbing the Teapot Mountain (無耳茶壺山). It is also a less popular route as you have to come down on the same route and people find it boring. But it also makes it a less busy and perhaps more pleasant route.
Routes
NOTE: To use the routes, please install the App on your smartphone. The App will launch and load the route automatically after you tap the above links on your smartphone's browser. For Garmin Connect, you can then use the APP to send the route to your garmin device. If your Garmin device is not purchased in Taiwan, you will also need make sure you have the Taiwan map on your device. Here is our blog post on this topic.