19 April 2009
We started late this day at around 10:00. Weather turned wet and cloudy but there's not much rain. Leaving Keelung and heading eastwards, there were quite a number of brown road signs showing the directions to some tourist spots. But we did not bother to stop and check. Cycling per se was just too enjoyable. By 1:00 pm, we had covered 25km and arrived at a cape called Bitoujiao (鼻頭角, literally meaning cape nose tip). Lunch break. John seemed to be doing an experiment of spending his money as frugally as possible. He picked the smallest food stall at the fishing harbour, which served only bowls of noodles. If you want to reward yourself with some delicious food, there are certainly some seafood restaurants.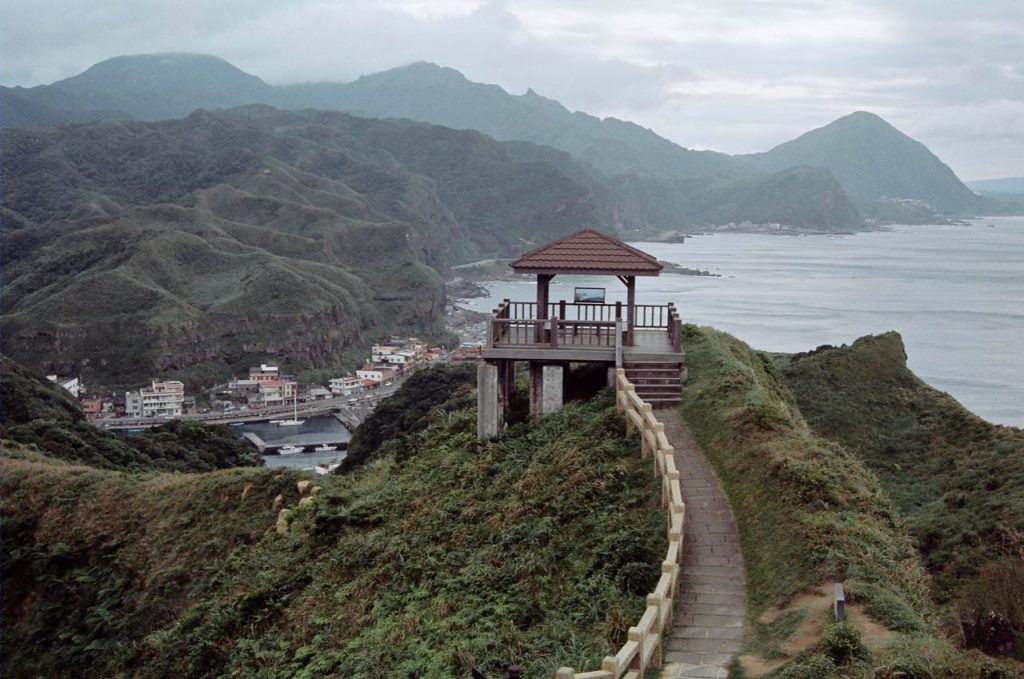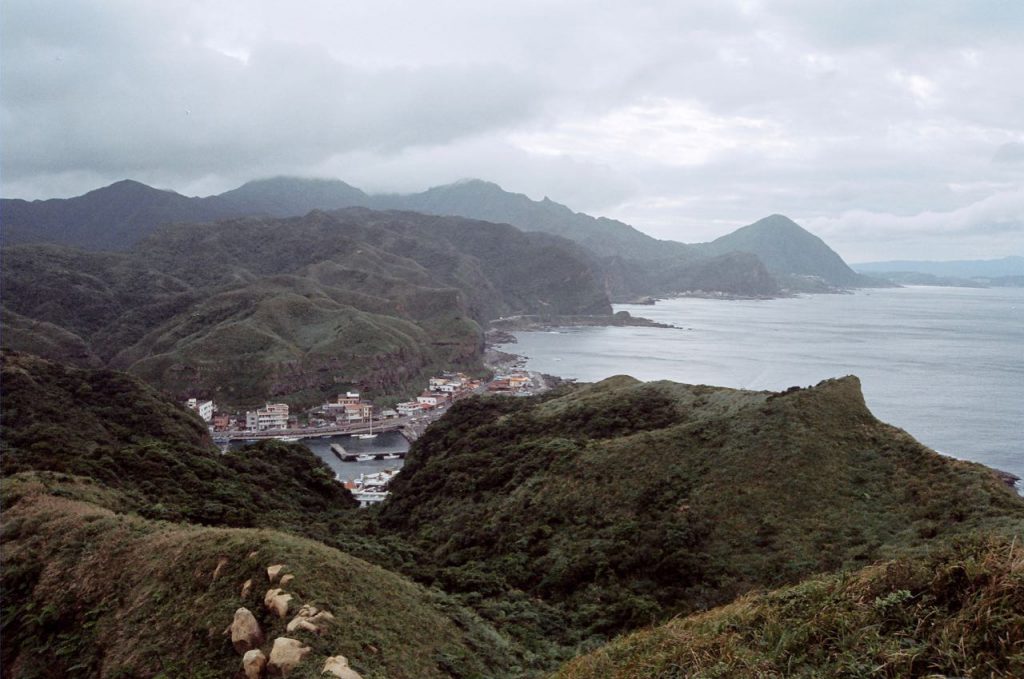 In spite of our meager lunch there, I had a great time in Bitoujiao. One of Taiwan's most beautiful primary schools sits on the cape's cliff with a view of the vast Pacific Ocean in different shades of blue. Like allother public schools in Taiwan, the outdoor area is open to public after school and during weekends. There are three hiking trails in Bitoujiao, all exalted by visitors. We picked the one along the ridge and found a great location where we could look back at the coastal line we had just cycled. Of course I would not miss the trail leading us to the Bitoujiao Lighthouse. (Sadly, this part is closed now because the cliff there has been cracking. Hopefully it will be fixed soon.) Then, we finished the walk with some coffee at the small hut (opens only on Saturday and Sunday) next to the entrance of the primary school.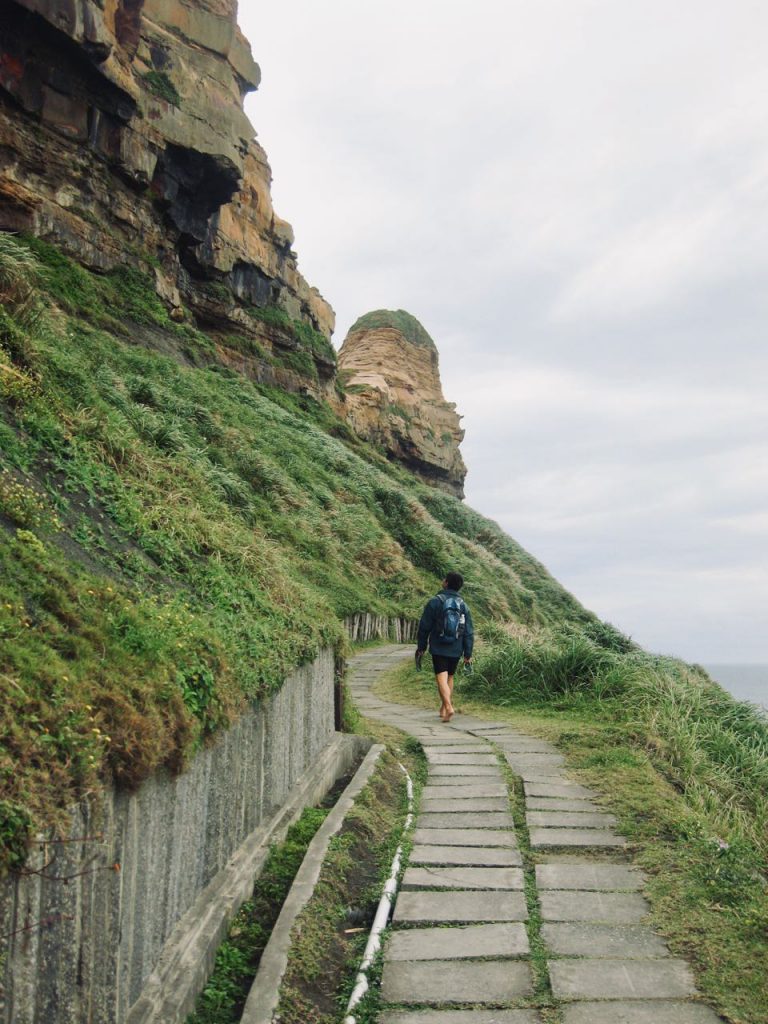 The trails actually form a circuit that links with the fishing harbour. You may leave your bikes at the restaurant and come back in a loop.
We spent more than 3 hours in Bitoujiao. It was getting dark when we started cycling again. Definitely not a problem; we have done that before. Slowly, we reached Fulong, a small resort village, before 7:00 p.m. The small area right outside the Fulong Train Station is packed with bento (lunchbox) shops. The Rustic Bento (鄉野便當) has been there since 1958. I think I had two of this for dinner. We were not ready to call it a day yet. We were about to reach the easternmost point of Taiwan main island, the Cape Santiago or Sandiaojiao (三貂角). An old train tunnel has been converted to a bikeway and forms a 20 km loop with the route around the peninsula. The Old Caoling Bikeway Loop (舊草嶺環狀線自行車道) was a dedicated bikeway separated from lanes for motor vehicles. With a big beach nearby, this small village does make a good place for families to spend a day or two. The tunnel, which became a short cut through the peninsula to the next village, was closed after 5:00 p.m. No problem at all. I always have the desire to reach the "extremes" and certainly would not miss the easternmost point of Taiwan. I would not have used the tunnel even if it were available. The Sandiaojiao lighthouse is sitting on the peak of Cape Sandiaojiao, casting light onto the sea. We did not go up there as it involved some climbing and it was already too dark. In hindsight, we should have stayed the night at Fulong and visited the lighthouse. Instead, we found a small homestay run by an old lady at the next village, inside a small building with a light-box signage outside. She collected the fees and told us that she would need to go to the temple early the next morning. We could just leave by ourselves. Read: No breakfasts.