Maokong Loop is a 13km long, single-peak (326m) cycling route in Wenshan District, South East of Taipei City. We went there on a public holiday in May, me on a Rikulau Audax Hercules and Lois on a Klever Q Comfort. The downloadable GPX file of this cycling route is at the end of this post. 
Maokong is a popular tourist area where people can take the Maokong Gondola at the Taipei Zoo Station (next to the Taipei Zoo MRT Station of the Brown Line) to the top of the hill, take a leisure walk along the route on the peak, and enjoy the panoramic view of Taipei City with a cup of tea grown locally in one of the many tea cafes scattered around. This area used to be the biggest tea plantation in Taipei. As for kids, there is of course the amazing Taipei Zoo at the foot of the hill that never fails to offer joy and wonder.
To get to the starting point of this route, simply set your GPS navigation to this address: "No. 12, Section 1, Xinguang Road, Wenshan District". It's a 7-Eleven with a spacious area outside where you can park your bikes. If you start your ride early enough in the morning, say around 6:00, road traffic should be quite sparse and you will take less than an hour to get there from the centre of Taipei.
Strava (anti-clockwise): https://www.strava.com/routes/26747667
If you start late and want to avoid the traffic, you may take the MRT Green Line to Jingmei Station, as the Brown Line does not take bicycles, and then use the following route to get to the starting point:
Strava: https://www.strava.com/routes/26748715
Taipei MRT takes bikes during weekends and between 10:00-16:00 on weekdays, except the Brown Line and a few busy stations.
If you are in the west side of the city like Datong District, Zhongzheng District, or Wanhua District, you may take a pleasant detour along the riverbank bikeways to get to Maokong. We have compiled a list of the access points to the riverbank bikeways in this post.
As to us, we live on the east end of Taipei. There is a popular and well shaded cycling route linking up that part of the city and the area around Taipei Zoo, by going along Section 1, 2, 3, and 4 of the Academia Road (also known as Yanjiuyuan Road), followed by Lane 43, Section 5 of Muzha Road. It's a 15.5km ride with 177m of elevation gain and very sparse motorized traffic:
Strava: https://www.strava.com/routes/26403740
We took a brief break and fueled up at the 7-Eleven before heading for the real climb. Traffic was busier than usual because it's a holiday but still not too bad for cycling. I had done the loop anti-clockwise before, so this time we opted for a clockwise ride by taking the left branch at the Y junction on Section 3 of Zhinan Road.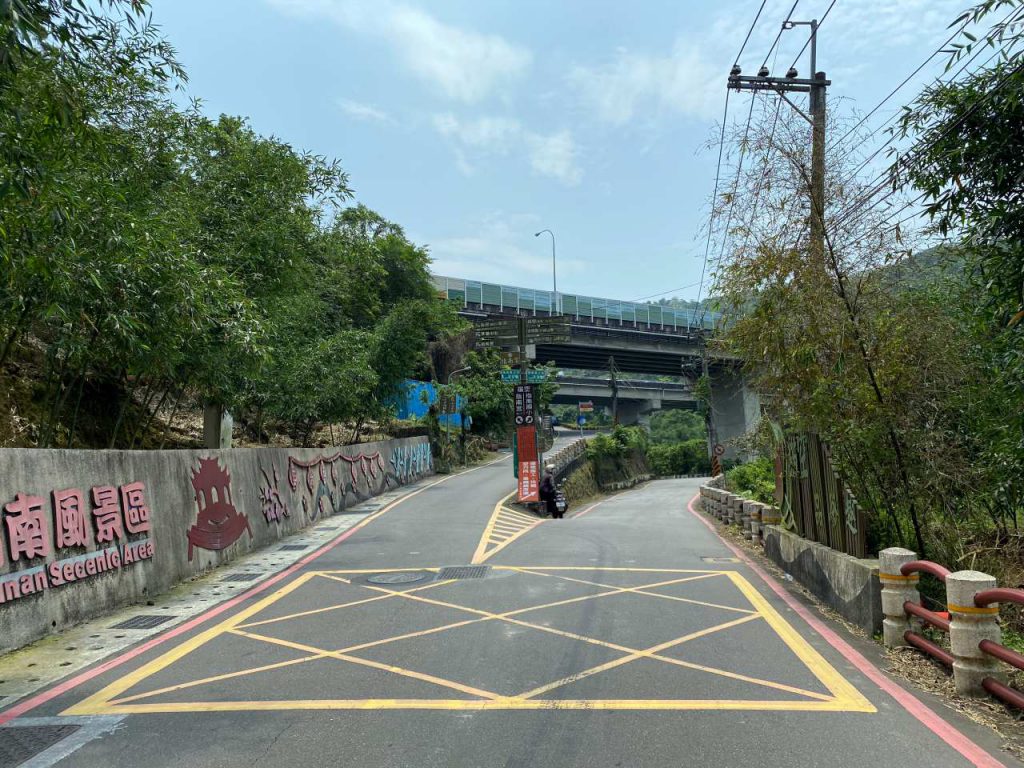 It was a straight, continuous climb all the way up to the top without much shade at noon time. The climbing ended shortly after we took a right turn and cross a short bridge called Caonan Bridge 草湳橋. There was then a mild downward road winding around the peak, lined with tea houses and cafes. Once you reach the busy Gondola Terminal, the descent back to the ground level starts. It may be a good idea to bring along a book if you have the whole day. It is said that the sunset and night views there are really great, so night rides along this route are popular among local cyclists. If you googled 夜騎貓空, which means night rides in Maokong, you will find lots of blog posts in Chinese. But for first-timers, it may be better to do it during daytime for safety consideration.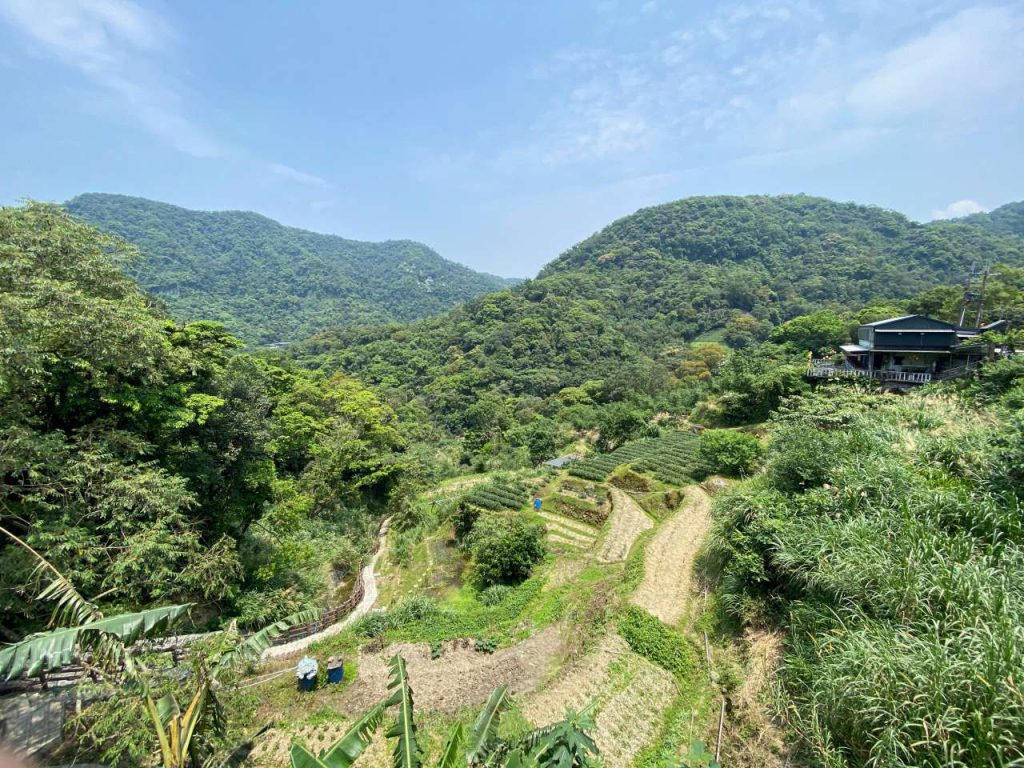 Now I have done it both clockwise and anti-clockwise. Which way is better? My vote goes to the anti-clockwise one. It's because the climbing is less steep and there seems to be more shading. The Gondola Terminal will again greet you at the end of the climb.
Strava (clockwise): https://www.strava.com/routes/21611174
We had a late lunch after the ride, which wasn't worth mentioning, and then headed back home following the same route.
There is another route to climb Maokong, via the Hengguang Bridge. It is said that the traffic is sparser. I will have a try later.
Routes