I went for a cycling trip from Xindian 新店 to Xiong Kong Tea Plantation 熊空茶園 with a group of local cyclists on a weekend in May. It was a 60km route with two climbs (338m, 728m), planned by one of our fellow cyclists Martin. The tea plantation is operated by Taiwan Tea Corporation 台灣農林 (TPE: 2913), formerly known as Mitsui & Co., Ltd., which was founded in 1899 during the Japanese rule. The downloadable GPX file of this cycling route is at the end of this post.
We met at 7:20 am in the convenience store near Xindian MRT station. It had been transformed, by different cycling groups meeting up there, into an outdoor showroom of advanced bikes, cycling outfits, and various cycling accessories. With two convenience stores located conveniently near the MRT station, and a well-maintained toilet inside the MRT station, this spot serves as the default starting point for a number of popular cycling routes, including the section of Provincial Highway No. 9 connecting Taipei and Yilan (Beiyi Road 北宜公路), and the No. 9A (9甲) which brings you to the Wulai District 烏來區 (Xinwu Road 新屋路).
After socialising with others and filling up my bottles, I set off with the group to cycle along County Highway No. 110. The first climb soon appeared on our left-hand side on Chezi Road 車子路, leading to Daguan Road 達觀路. Motor traffic was practically zero as it is a cul-de-sac at the top with only a handful of residential buildings sitting along the road. We took a long break at a small pavilion just before we reached the top of the climb. It was a good warm-up to climb 305m.
Then, Martin showed us a shortcut right next to the pavilion, which leads to the Erbazi Botanical Garden (二叭子植物園) via a series of short stairways. You will have to carry your bikes if you want to take this shortcut, but we all found it worth the effort as it was a beautiful garden. Also, by taking this shortcut, you can avoid descending on the same route.
Where the botanical garden is located is a humid valley. Plants love humidity. Mosses are growing on the cement surface of the paths in this area, which make them slippery all the time except for a bright sunny day. It's especially dangerous on the steeper parts, so walking with your bike is mandatory in this case. Go with your walkable pedal shoes if you plan to take this route. We were lucky to have the sun high up and dry the mosses, so that we could ride on our bikes slowly back to the main road.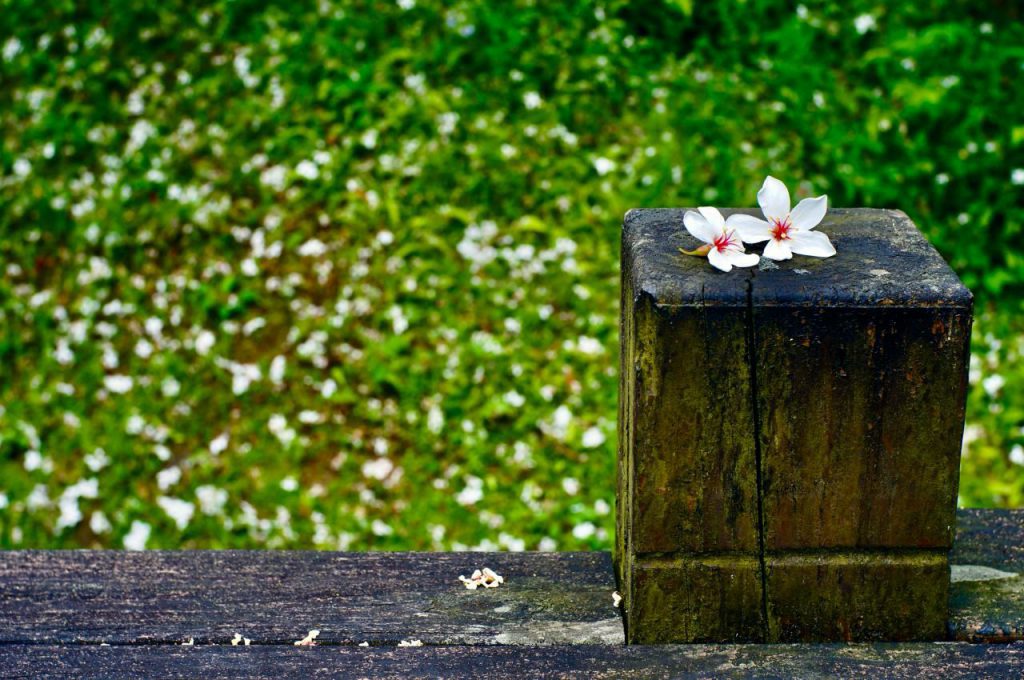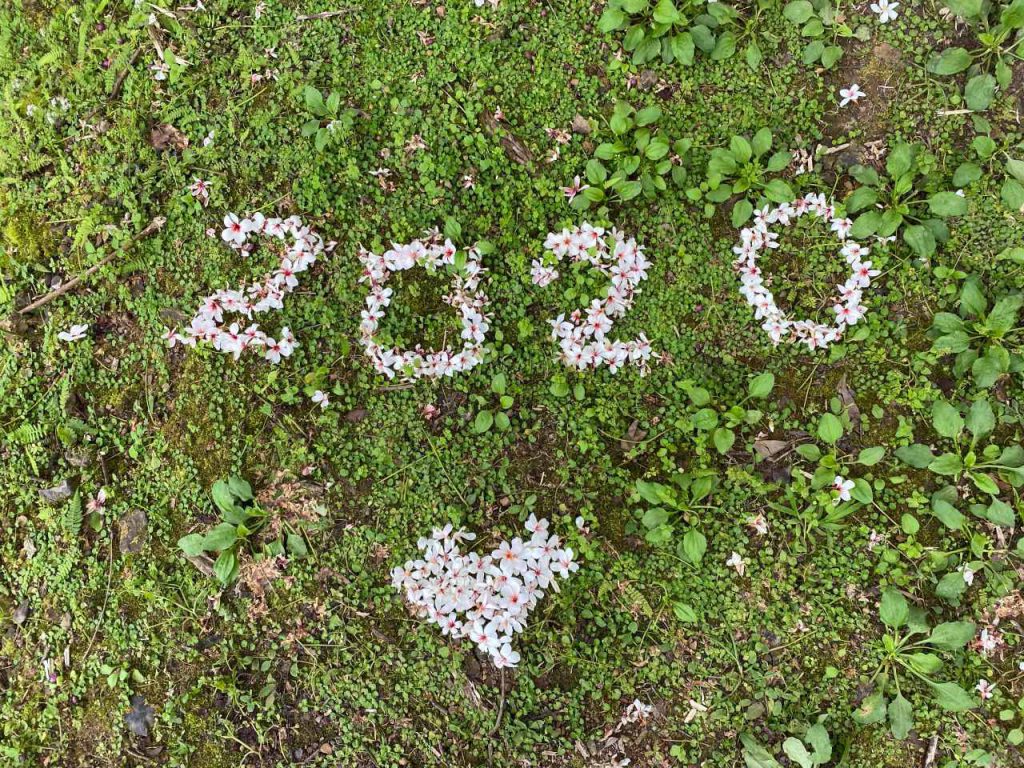 When we were back on County Highway No. 110, we started heading to the Sanxia District 三峽. Traffic was not busy and we could set our own pace without pressure. We reached a small town called Jiou Jiou 九鬮 with several stalls selling very juicy roasted pork sausages. Make sure you have more of those before the real climb to Xiong Kong because, at the top, there is only one small restaurant with very limited capacity. On that day it took them 45 minutes to prepare some very standard meal sets for us.
After the feast of pork sausages, we went to the 7-Eleven (address: No. 241, Chengfu Road, Sanxia District, New Taipei City, 237) around 300m ahead along County Highway No. 110 for water supply. It's also good for some more snacks. I would have done that if I had known I would need to wait that long for my meal. The 7-Eleven also comes with a toilet. If you miss this chance, there is another toilet stop 2.3km away at the Daliao Tea House. The tea house is an old Japanese building built in 1944 as the residence of the chairman of the Taiwan Tea Plantation Corporation. We visited it only on the return leg because we did not want to start our climbing late. It's better time management, I think.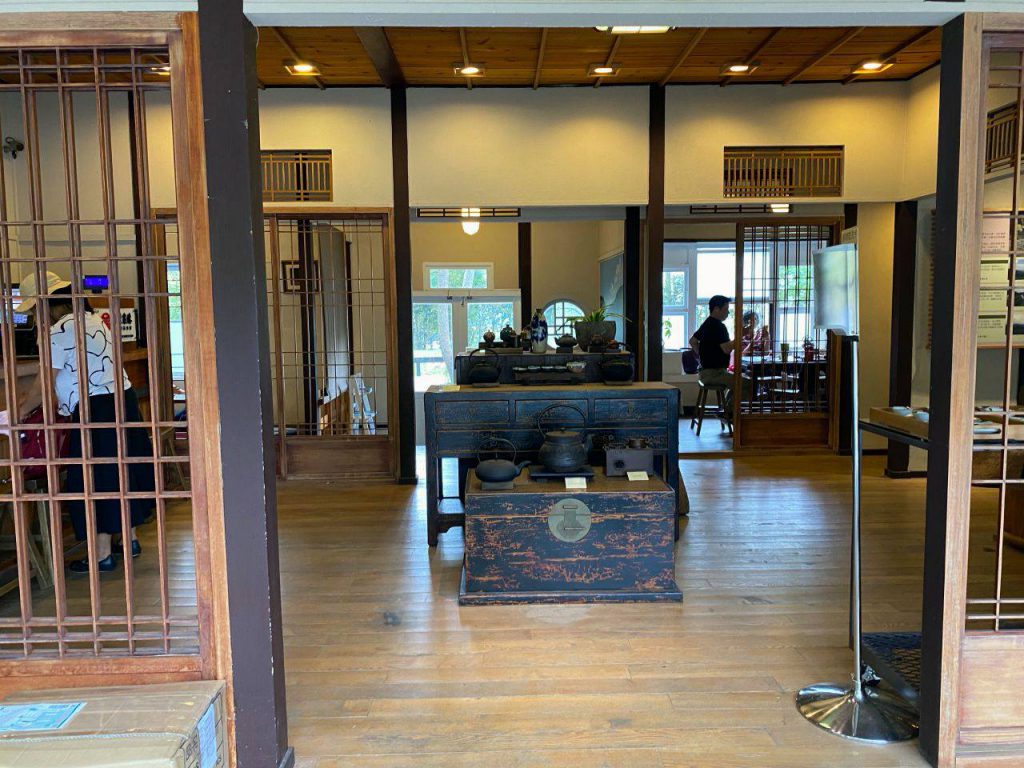 The climbing starts on the quiet Zhulun Road 竹崙路 (Township Road 北109). Road signs for the tea plantation were clearly displayed along the road. First half of the path was wide. Road surface was well maintained and smooth. The slope was moderate. There were cars and motorbikes passing by sporadically. We all shared the same destination as this road is also a dead end. After the first half, cracked surfaces and small pieces of broken concrete appeared. Roads got narrower, cracks deeper, slopes steeper, and turns sharper as we were approaching the top. I was told that a cyclist friend once had a minor accident on the descending leg when a trailing car imposed pressure on her. Her wheels slipped sideways on the edge of the cracks. She lost balance and fell. Fortunately, her bike was fine and she had minor injuries only. Anyway, this must be an enjoyable route for her, or she wouldn't have joined us this time.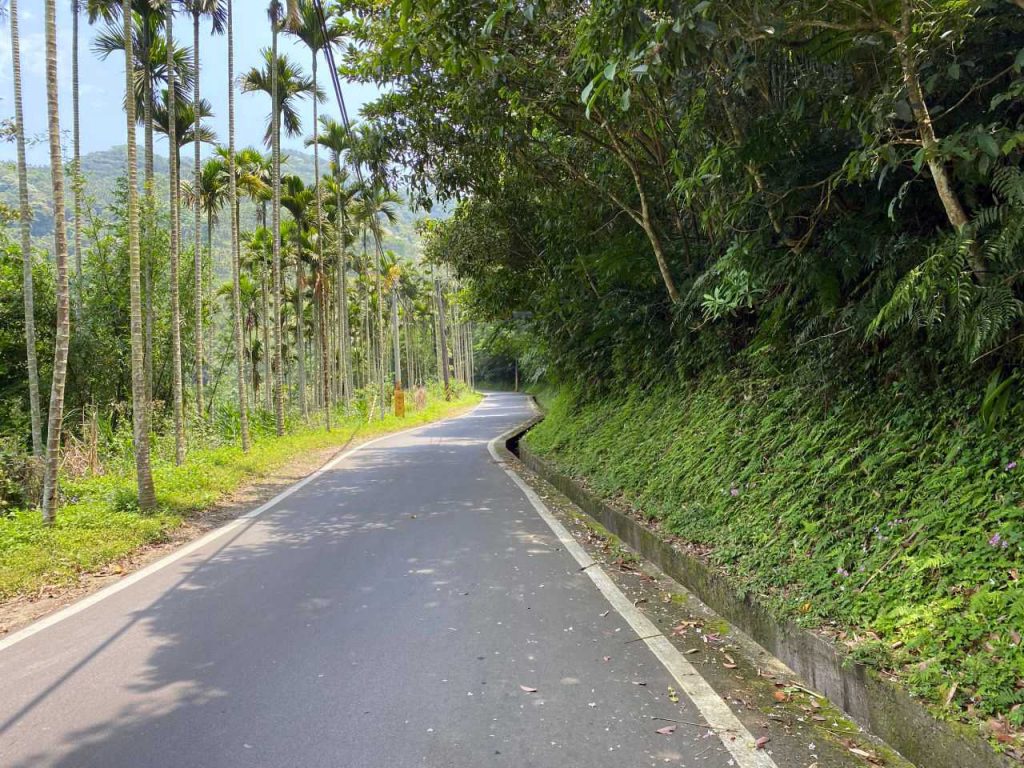 I made it to the top sooner than I had expected. A short, mild downward slope brought me to the entrance of the tea plantation. A wide planform with tables for people to enjoy the vast view of the hills caught my eyes. On my right-hand side, there was a trail leading into a small forest of tall straight pine trees (Japanese Cedar). A billboard showing the elevation of 700 metre was set up right next to the gate of the tea plantation on the other side. They charge NTD100 per head for each visit, which will be rebated when you shop in the souvenir shop. Fair deal. But for us, it's enough just to stay outside for the views and some food.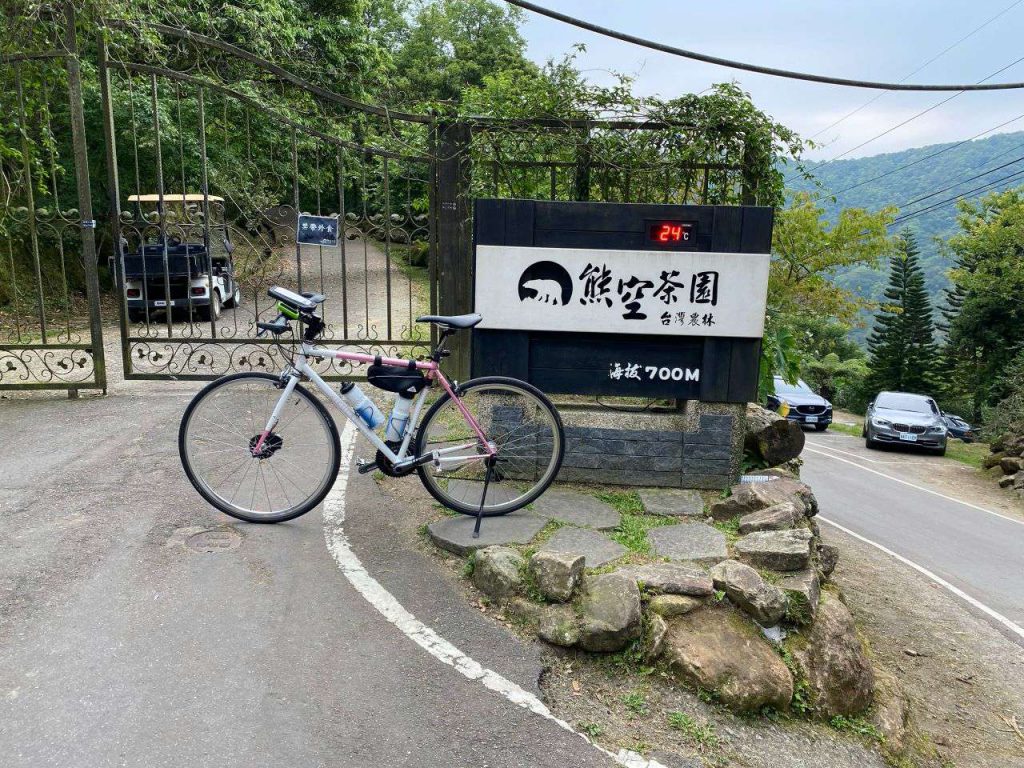 The descent from the top was tricky because of the condition of the road. When my bike rolled over the cracked surface, my hands were almost shaked off the handlebar. I was lucky to do the ride with a Rikulau Audax Hercules, a flat-bar road bike. I could hold the grip and the brakes securely without making my hands numb. If I had been on a drop-bar, I might have had to stop and let my hands take a break.
The return trip to Xindian was very straight forward. That was enough for the day. It was a weekend and I took MRT home with my bike.
For those who want more, the New Taipei City Yingge Ceramics Museum is 10km away from Jiou Jiou 九鬮. The building itself is nice and worth a visit even if you are not interested in ceramics. There is an outdoor water plaza for some water fun in the summer. Kids love it. Then you may either take a train back to Taipei or cycling back along the Dahan River Bikeway.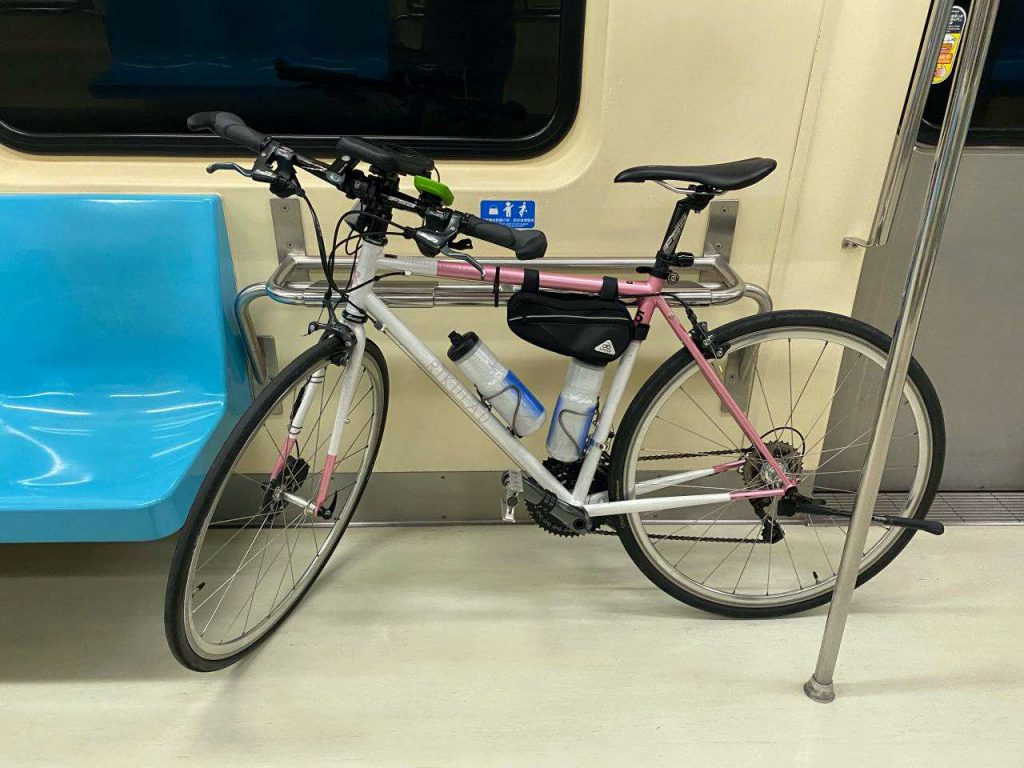 Routes
NOTE: To use the routes, please install the App on your smartphone. The App will launch and load the route automatically after you tap the above links on your smartphone's browser. For Garmin Connect, you can then use the APP to send the route to your garmin device. If your Garmin device is not purchased in Taiwan, you will also need make sure you have the Taiwan map on your device. Here is our blog post on this topic.