[This post is last updated on 26 Jan 2023]
The riverside bikeways 河濱單車徑, built along the rivers winding through Taipei City and New Taipei City, form a vast network of bike paths. A significant part of it embraces Taipei City in the shape of a distorted "C", with its flourishes extending towards Xizhi 汐止, Xindian 新店, Sanxia 三峽, Taoyuan 桃園, and Tamsui 淡水. Since only bicycles, e-bikes, and pedestrians are allowed on these designated bike paths (except one or two occasional service vehicles with special permit), cyclists don't need to negotiate road rights with other motorized vehicles or inhale the polluted air coming from their exhaust pipes. With the absence of traffic lights, these well-paved and seemingly endless bikeways make a cyclists' paradise whether you are a seasoned athlete in training, a newbie trying to get familiar with your bike, or a parent cycling with an over-excited new rider. Meanwhile, because of its vast coverage, commuting cyclists can also make use of it like the freeways for bikes to get to the closest exit points, so as to stay away from the busy city traffic as much as possible.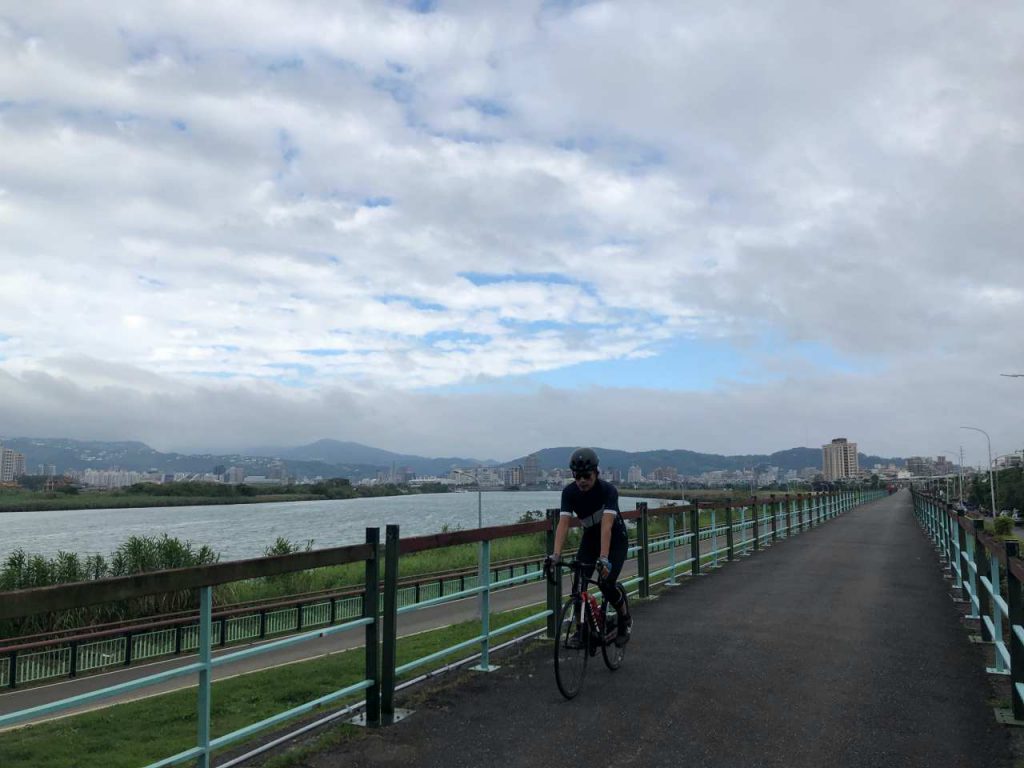 Regrettably, these amazing cycling infrastructures are mostly hidden behind the two-storey-high flood walls erected between the rivers and the city area to protect the cities from flooding during monsoon seasons, which causes the riverside bikeways remain unknown, or at least neglected, for many of the cities' residents, let alone tourists and visitors. Cyclists who come for a cycling trip in Taiwan for the first time, including myself back in 2009, are most likely inclined to leave Taipei City in a rush for the much craved countryside. Back then I was led by my GPS navigation device onto the busy roads within the city towards the next town. That wasn't bad at all, but the beautiful, tranquil riverside bikeways were totally ignored because those devices and apps were all programmed to come up with the shortest route to your destination. They still are.
It's not until my second cycling trip years later that I discovered the riverside bikeways, a more desirable offer by the city to cyclists. Once we got to the riverbank, we found ourselves cycling blissfully on the dedicated bike paths for more than 20km until we reached Tamsui, where the coastal road unrolled before us. It was like getting through a magic tunnel devoid of all the unpleasant aspects of city traffic.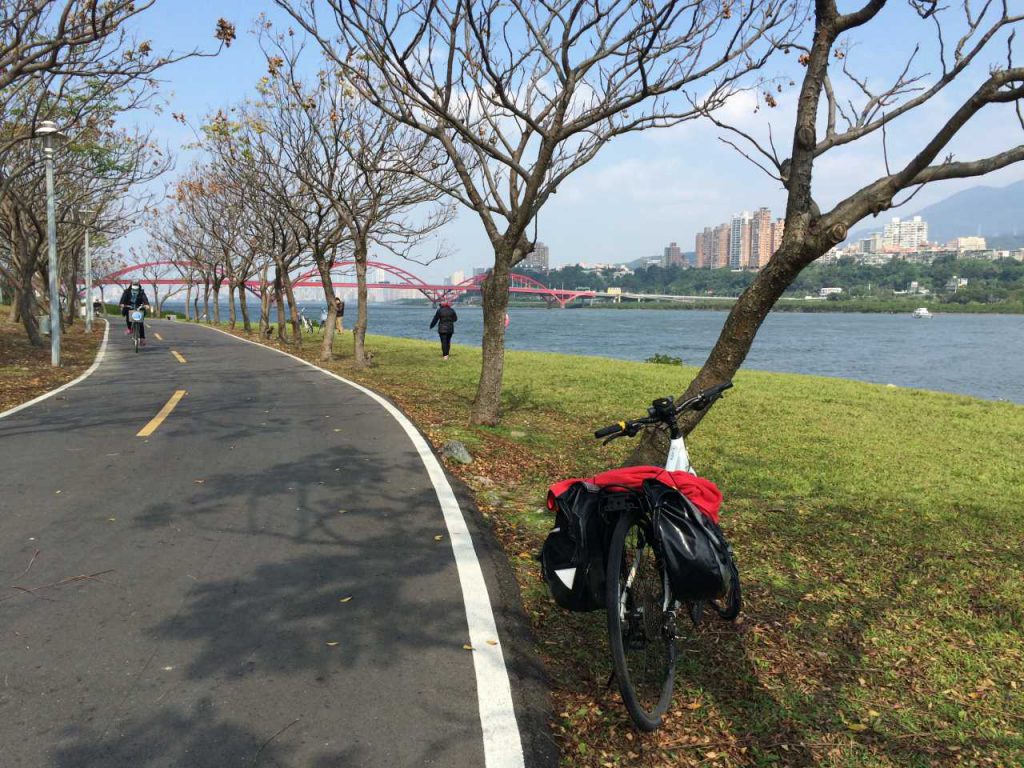 The riverside bikeways in Taipei and New Taipei city are too good to be missed as a part of your cycling trip in Taiwan. I have consolidated a list of those access points in this map. You can tap on the square at the top right corner of the following map to launch GoogleMaps with the access points. And then tap on the access point closest to you to have GoogleMaps guide you there. You can then cycle on the riverside bikeway to get out of the city.
These access points can be in the form of:
Evacuation gates
Flyovers to cross over the flood walls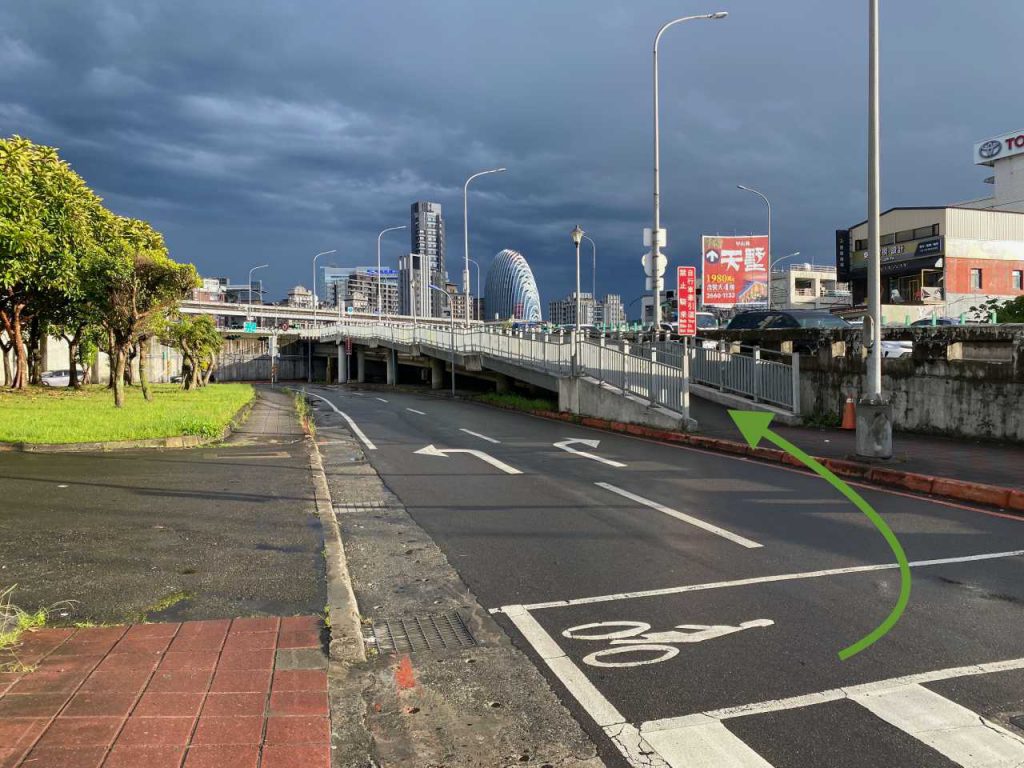 Ramps for cars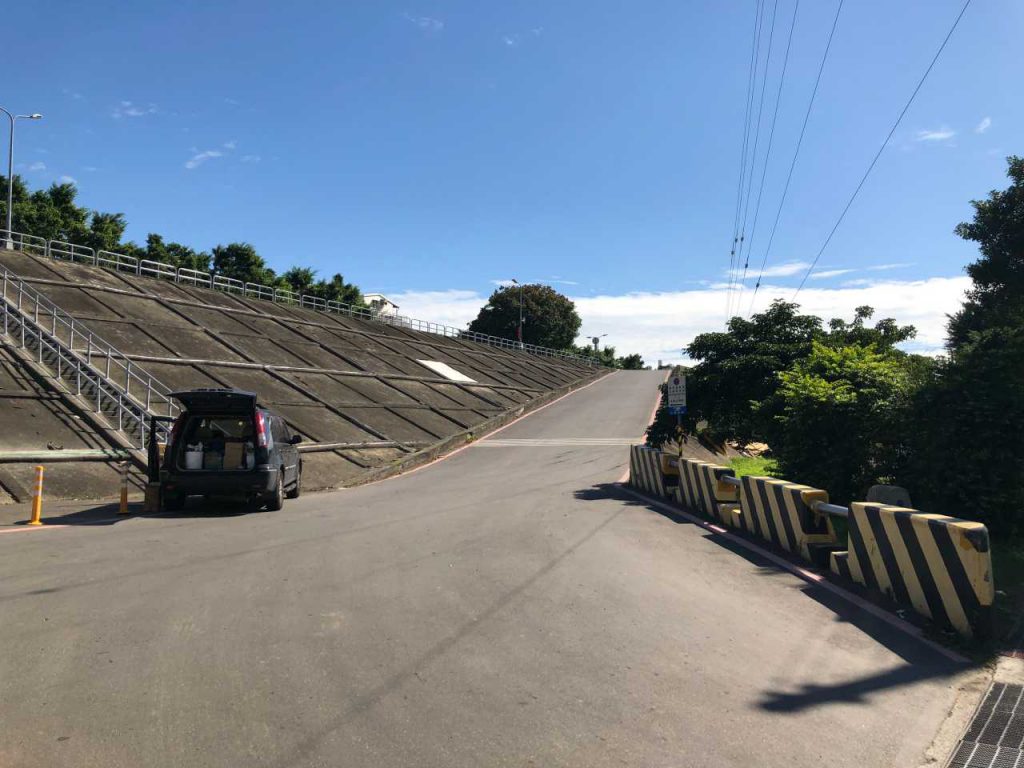 Elevators that operate at specific hours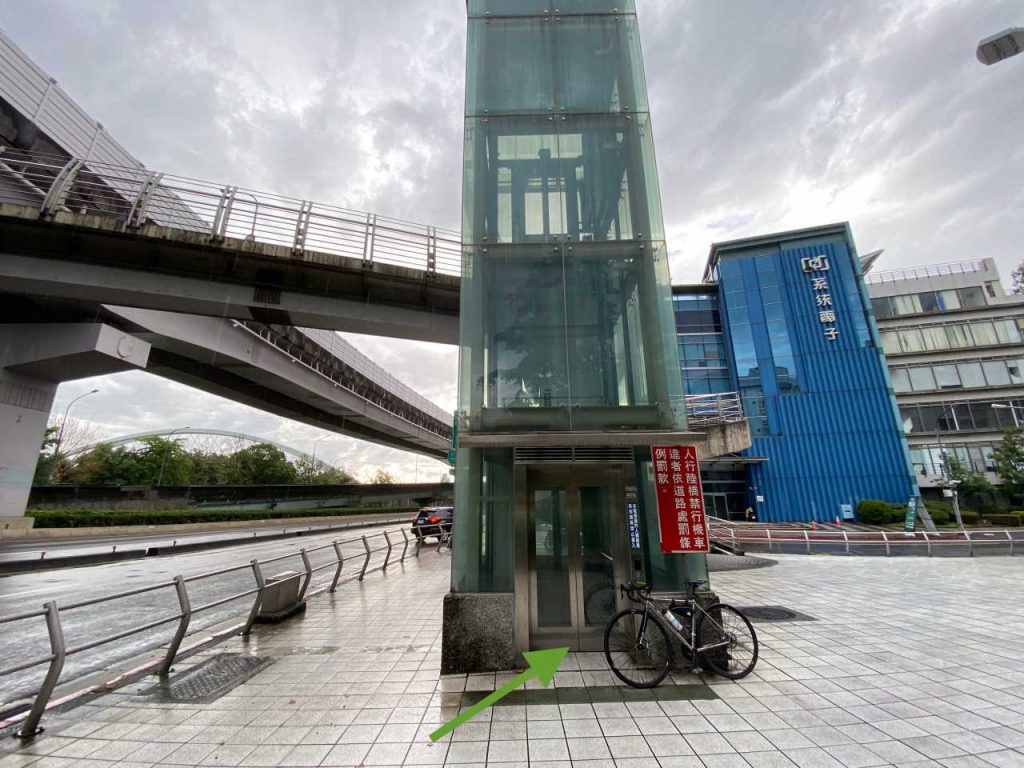 There are many other access points for pedestrians, but these are the points where cyclists have no need to carry their bikes on their shoulders and climb the stairways.
A small number of these access points are unmarked on Google Maps so I have marked somewhere nearby like I did with the Yanping Evacuation Gate. Once you reach the marked places, you should be able to spot the access points easily. I have also submitted the unmarked access points as missing places to Google. Hopefully they will show up on the Maps soon.
I have also included in the list those bridges that connect the bikeways to the other side of the rivers and offer designated bike paths to cyclists. Although bikes are allowed on most of the bridges in Taipei, I don't regard them all as part of the bikeway network. Like Mingquan Bridge, you need to leave the bikeway and join the other vehicles on Minquan East Road to use the bridge. Bridges like this are not on my list.
I have also found some GPX files of the bikeways from the two government websites. I have imported to this map for you easy reference.
https://www.travel.taipei/zh-tw/must-visit/riverside-bikeway
https://taiwanbike.taiwan.net.tw
The list and the routes are not yet completed and I will keep updating it whenever I come across a new access point or a new gpx file. If you happen to know one that is not yet listed here, or you spot any error in our list, please send us an email. We, and I believe all our fellow cyclists, will appreciate your help. Thank you.