If you have more time to spend, you may plan a longer ride by adding these branch routes and circular routes along Cycling Route No. 1.
We also have a day-to-day plan with our suggestions and alternative routes for doing the around-the-island in 9 days along Cycling Route No. 1.
Disclaimer
We DO NOT own the graphic and information in this post – it all came from the Taiwan Bike Single Portal built and maintained by the Ministry of Transportation and Communications of the Taiwan Government. This website is the authoritative source of information for all those who plan to do the around-the-island trip in Taiwan. It's very useful, but unfortunately not very user-friendly in our opinion. Therefore, what we are trying to do here is to re-organize the information in a way that we find handy and mobile-friendly.
Click on the pin marks on the map for detailed info and GPX files for each day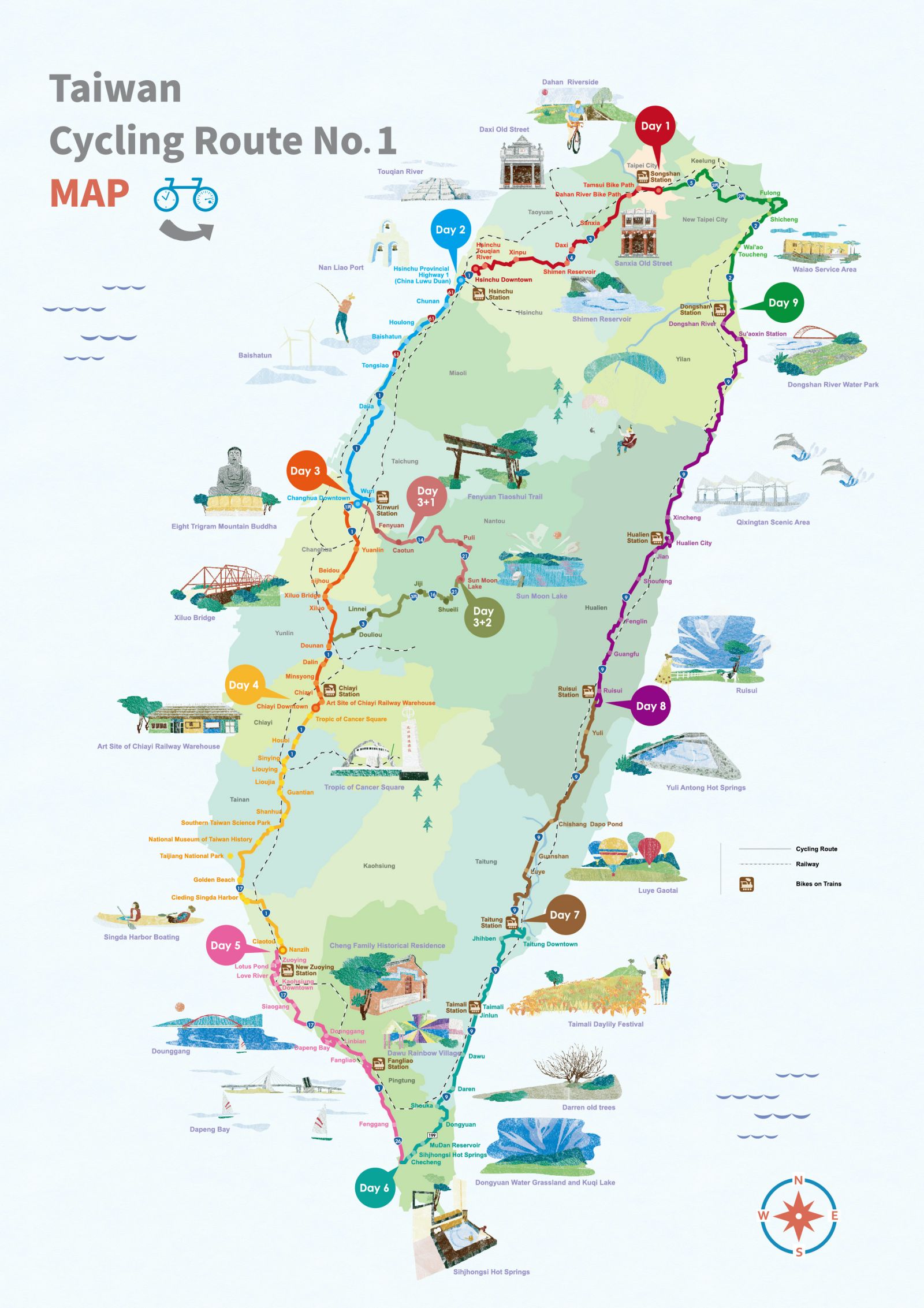 Remarks
Please note that, although the official starting point is at Songshan Train station in Taipei, both the starting and ending point of this GPX file is at Dongshan Train Station in Yilan. But it does not pose any serious issue as the cycling route is meant to be a loop. On the other hand, for Day 5 and Day 6, there are discrepancies between the map and the two GPX files. For Day 8, it is recommended by the route planner to take the train in order to skip the Suhua Highway, infamous for its heavy traffic and occasional falling rocks.
More on the around-the-island tour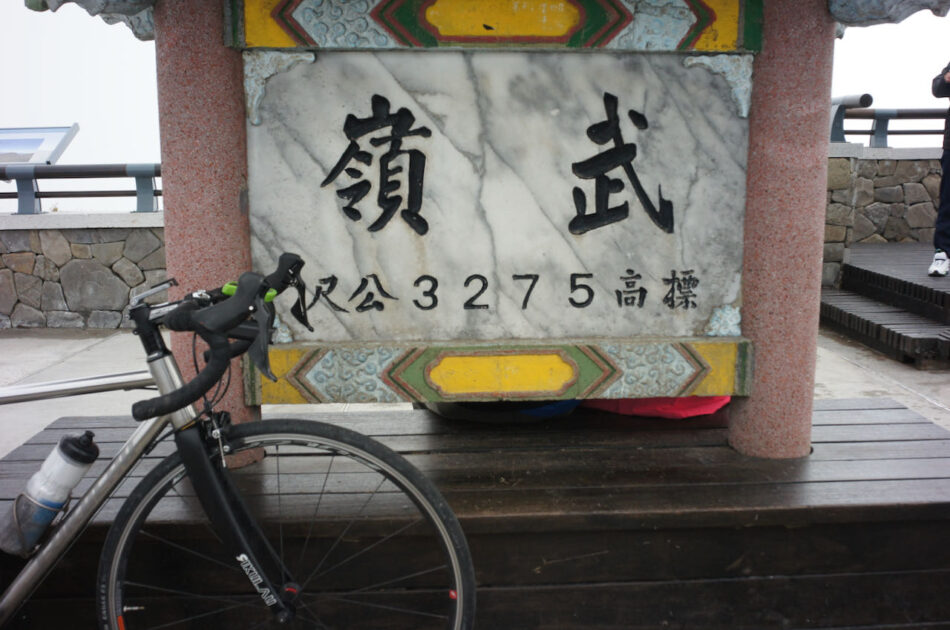 Cycle the Five Extremes Around Taiwan is a cycling challenge that entails reaching the five extreme points of the Taiwan main island, including the North, East, South West, and the highest paved road at Wuling Pass, which stands at an elevation of 3,275 metres. Continue reading→