Fengzhongjian 風中劍 is a 24km cycling route linking up a numbers of roads sprawling across Shilin District 士林區 and Neihu District 內湖區 of Taipei City. It comes with three peaks at 160m, 321m and 600m respectively, and therefore ideal for climb training. The downloadable GPX file of this cycling route is at the end of this post.
Its usual starting point as set in this post, Meiti Evacuation Gate, is less than 8km from most parts within the city and easily accessible via the Riverside Bikeways, which also helps make the route popular among Taipei cyclists. After each climb, you can decide whether to keep going or not, subject to your own preference, capability, or time constraint etc. The name of this route, Feng Zhong Jian, is coined by the local cycling communities by taking the first character out of the names of the major roads and locations (Fengguizui, Zhongshe Road, Jiannan Road) that make up this route. The coinage ends up with a hint of grandeur, carrying the meaning "Sword in the Wind" in English.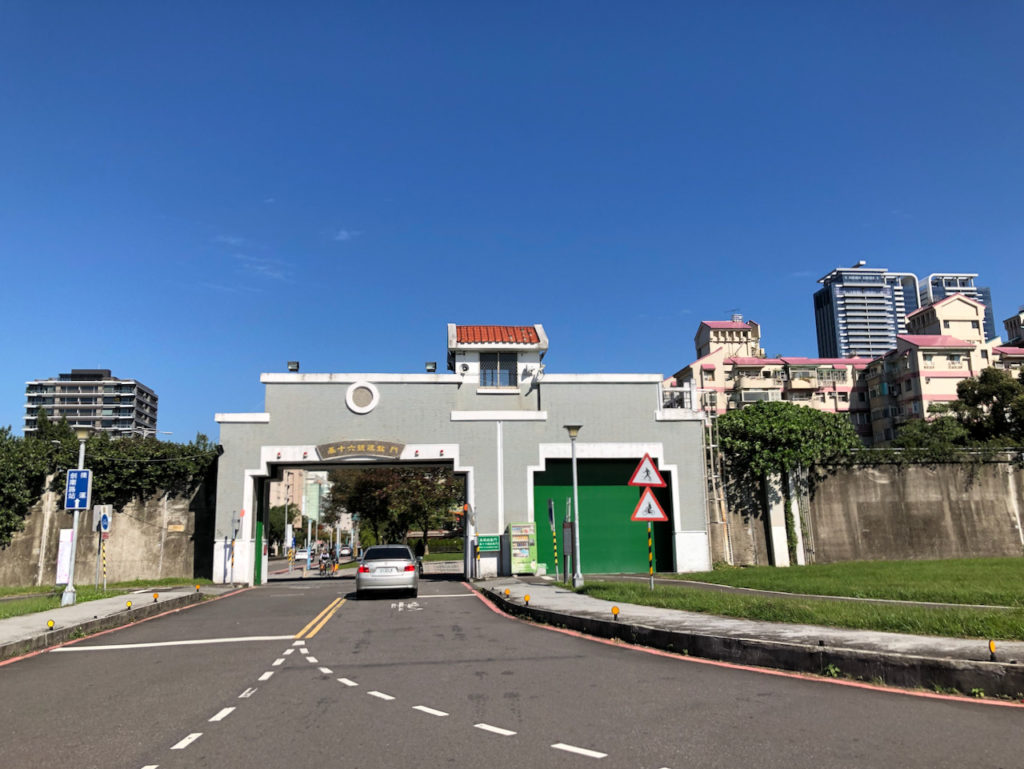 Meiti Evacuation Gate is one of the access points to the Riverside Bikeways in Taipei. I can't emphasize enough how enjoyable these bikeways are with their motor vehicle free and traffic light free paths, tranquilising views offered by the surrounding rivers and grasslands, and their vast coverage. You may refer to this post to find the access point closest to your location and have a nice warm up before the climb. Then the GPS links available at the end of this post will guide you through the route from Meiti Evacuation Gate.
Jiannan Road 劍南路
The first climb you would soon encounter after leaving Meiti Evacuation Gate is Jiannan Road. It is short with little elevation gain. The climb from the southern side is steeper than from the northern side. An elevation gain of 145m in 2.25km means you have an average gradient of 6.4%. Traffic is not busy on this road. Besides some fellow cyclists, you may also meet hikers occasionally. When you see the sign of Wugang Barrack 武山營區, you would have finished half the climb. When you reach the top, there will be a simple shelter for you to take a break.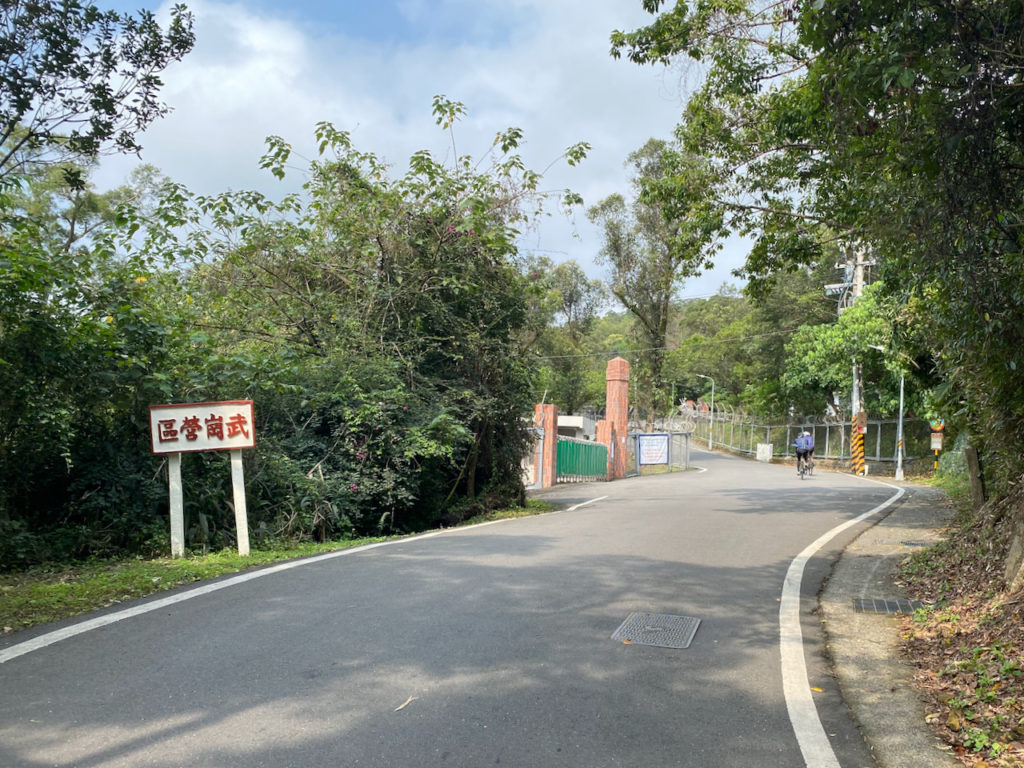 After that, head north and descend to Zhishan Road 至善路. On this side of the hill the road surface could sometimes be wet as water overflows from the drainage during wet season or after days of rain. There is also a sharp narrow turn. So, take it easy when you do it the first time.
When you reach Zhishan Road, you are at an elevation of 50m. Turn right for Zhongshe Road for the next climb.
Zhongshe Road 中社路
An elevation gain of 250m in 3.9km makes an average gradient of 6.2%. It is a cul-de-sac leading only to the residents up the hill. There are buses and cars occasionally. But it is totally fine when climbing because the road is wide with a shoulder that serves as a bike lane. At the top, there is a trail for hikers and a portable toilet.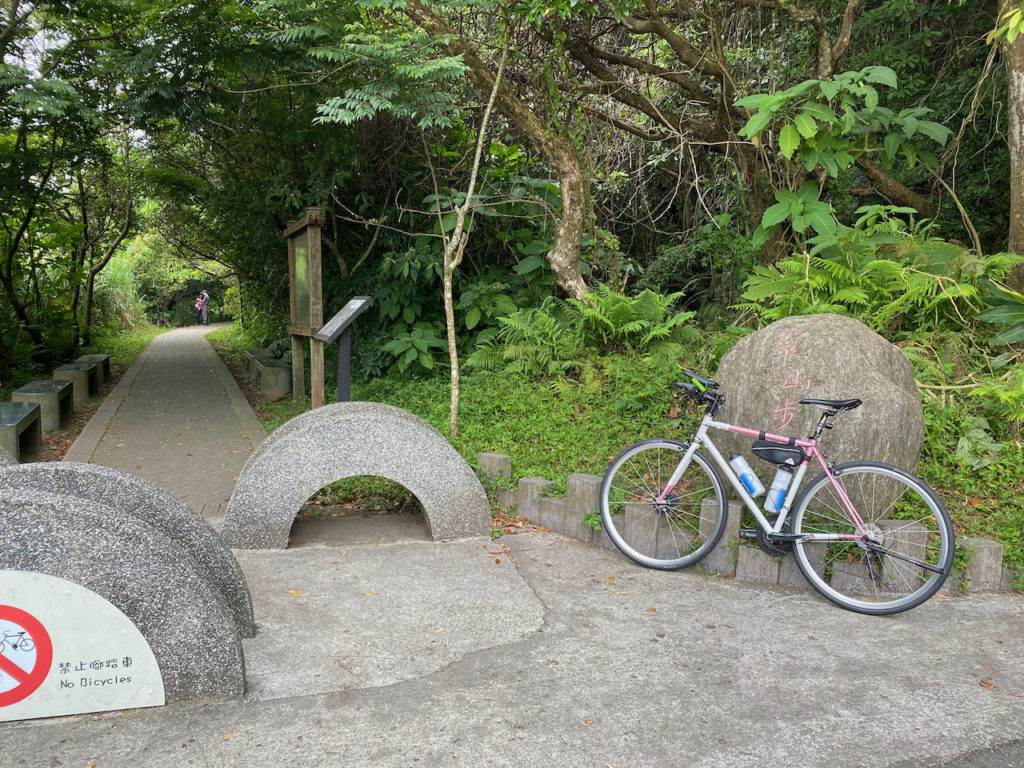 Descending on Zhongshe Road is fun because there are several wide hairpin turns. But be careful with the cars and buses as we will use more road surface for turns and some cars may try to overtake bikes.
Back to Zhishan Road, it's time to head for the last climb.
Fengguizui 風櫃嘴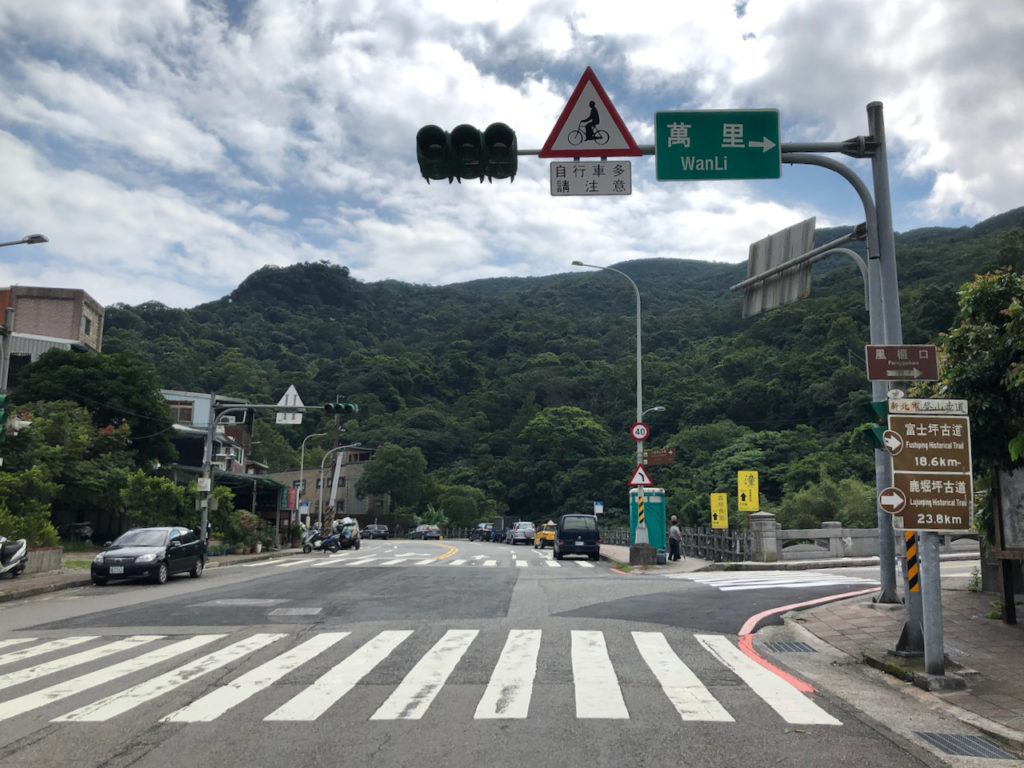 Shuangxi Industry Road 雙溪產業道路 and Wanxi Industry Road 萬溪產業道路 make up the climbing route to Fengguizui Lookout. An elevation gain of 412m in 6.4km makes an average gradient of 6.4% again. Although this climb is longer with more elevation gain, I found it the most enjoyable and it is one of the most popular cycling routes in Taipei.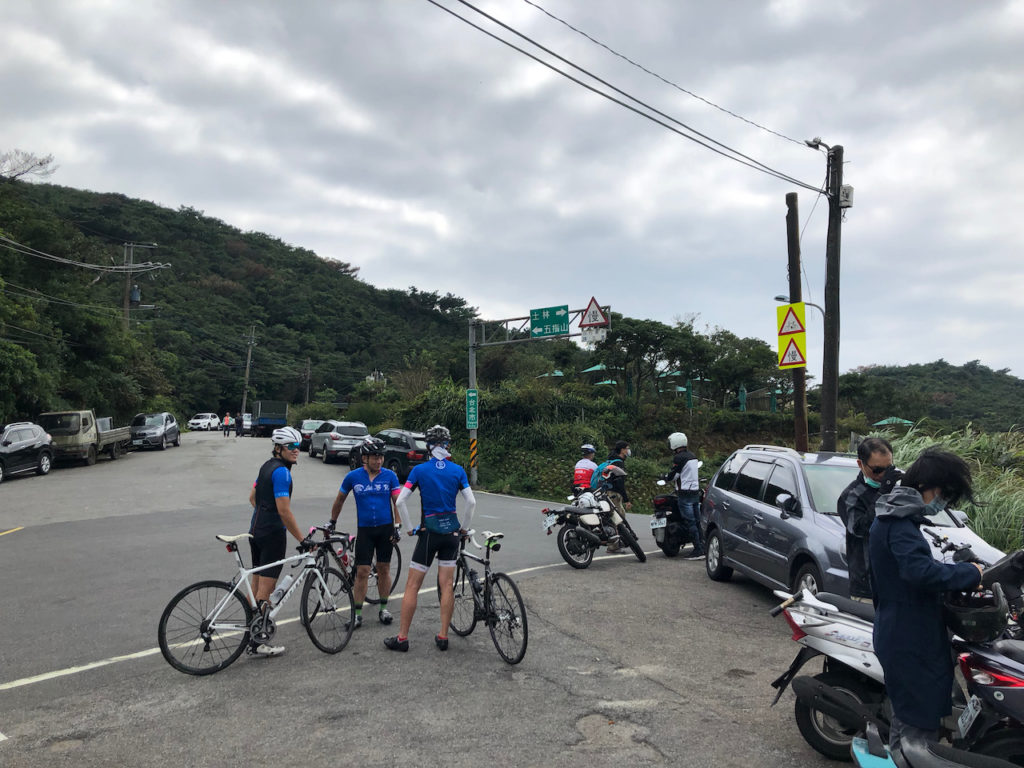 When you reach the top, the GPX route provided here will bring you back to Zhishan Road and the Riverside Bikeways via the National Palace Museum, using the same route that you have just climbed. Zhishan Road will reward you with a mild long descent but please be aware of the thick rumble strips, which could shake your hands off from your handlebars. So hold them tight.
Another post for Fengguizui here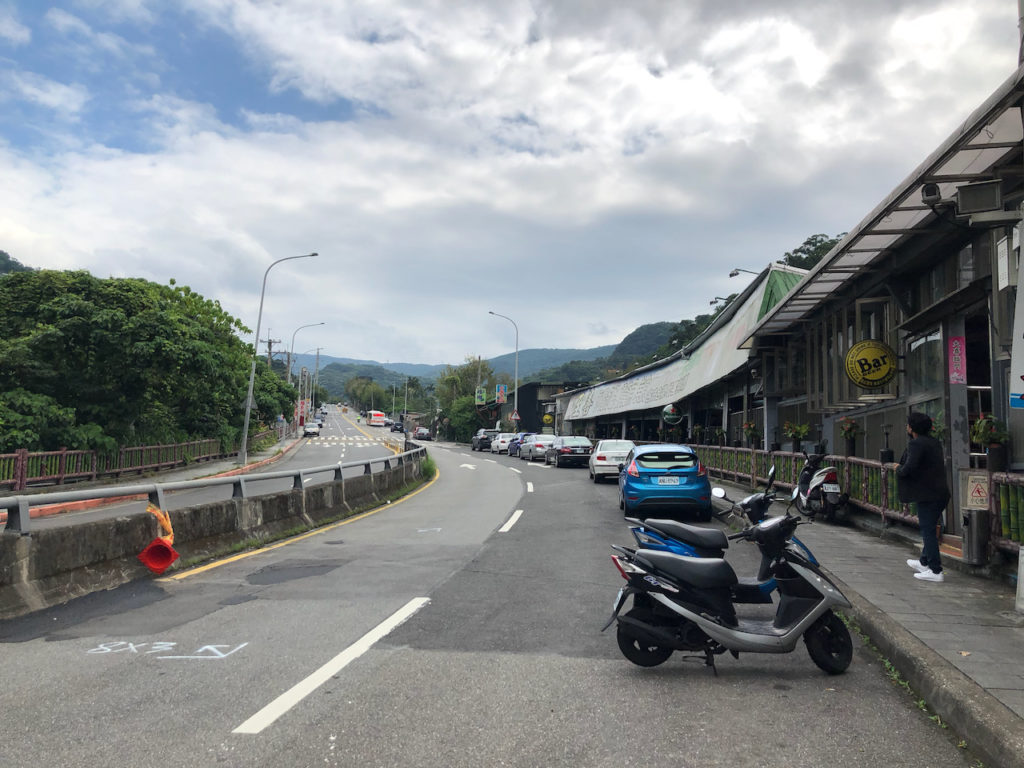 Fengzhongjian is one of my favourite because it offers a lot of flexibility, especially for those who do not have a whole day for cycling or who are not yet competent in climbing. You can always decide when you want to stop and turn around. The route is also so accessible that some people do it in the evening.
But if you have time to spare and don't like returning on the same route, you may head south east after Fengguizui, which will lead you to Dahu Park 大湖公園 in Neihu District of Taipei City (TP28 → Dahu Street 大湖街) or Xizhi 汐止 in New Taipei City (TP28 → TP29) . The route to Dahu Park is quite steep while the route to Xizhi is more agreeable, wide and well maintained.
You may also head north along TP28 for the north coast and do a counter-clockwise route to return to Taipei via Tamsui District. There are many points of interests en route and will probably take up a full day.
Route:
NOTE: To use the routes, please install the App on your smartphone. The App will launch and load the route automatically after you tap the above links on your smartphone's browser. For Garmin Connect, you can then use the APP to send the route to your garmin device. If your Garmin device is not purchased in Taiwan, you will also need make sure you have the Taiwan map on your device. Here is our blog post on this topic.