Guanyinshan 觀音山 is another popular cycling destination for a quick climbing exercise at the north-west side of New Taipei City, right next to the the left bank of Tamsui River. It makes it easily accessible via the Riverside Bikeways. I went there for a half day cycling exercise with my friend Tom on a Sunday in December 2020. We met in the Shilin District 士林區 and used the Guandu Bridge 關渡橋 to get to the left bank. So, the route I plotted starts and ends at the bridge. There is a convenience store nearby on Provincial Highway No. 15 for supplies. The downloadable GPX file of this cycling route is at the end of this post.
The Guandu Bridge has a separated bike lane connecting the bikeways on the right bank to the left one. We cycled on the Bali Bikeway after leaving the bridge. Then, Tom led me into a small lane that merges with Provincial Highway No. 15. And soon we took a branch, TP50, on our left hand side. There were vehicles rushing at high speed. Be aware.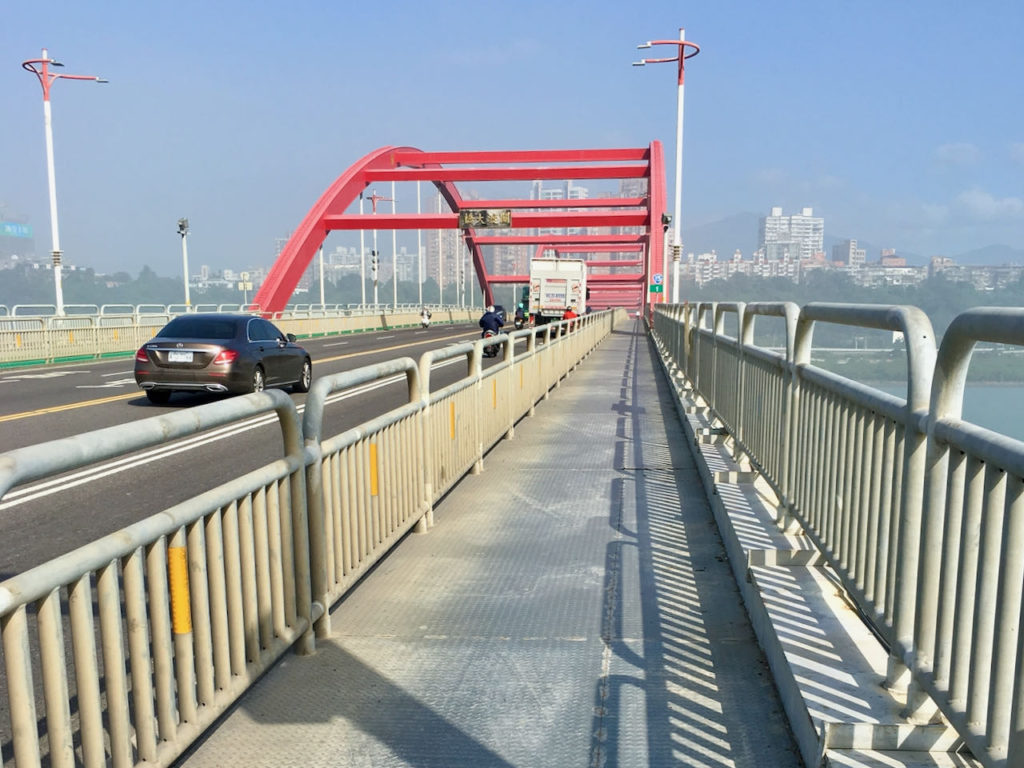 The climbing started immediately on TP50. I managed to keep up with Tom and even chatted some with him. From my research the night before, I'd learned that this route could include Zhongzhi Road 中直路, which is notorious for its steepness. The altitude gains 224 metres in 2.59km, meaning an average gradient of 8.65%. There is one 600-metre segment with a gradient of 19%, so steep that a gate was built to stop vehicles over 2.5 metres from using that road. Tom said he had descended on this road before. It's no fun at all. It isn't my cup of tea, either going up or down!
Fortunately Tom did not lead me onto this road. We switched to TP53 for the peak and it became steeper. Tom had long disappeared into the turns ahead. I had to take a short break. After that I struggled to clip in my clipless pedal when trying to start again. The logical procedure would be to point the bike downward when starting so that the bike would move without pedalling. That way I could balance the bike easily while I was trying to clip in my other foot. But I did not want to lose an inch of altitude in that process. So I tried to start by holding on something on the roadside to clip in both feet. It didn't work. A fellow cyclist passing by had seen my failed attempt. He told me the way I had tried to avoid doing was possibly the best and only way. I tried and voila! I was back on the pedal with both feet. All I needed to do was ease the brakes slightly to let the bike move a little. It's so much easier to clip back in when your legs are not responsible for powering the bike. Actually the U-turn I made was so natural that I didn't even need to think. It was a tight, swift one and I might only just go down less than a foot.
Tom waited for me at the top at 365 metres where there is a tourist information centre and a nice cafe. It was quite busy with some hikers who drove up in their cars to climb the 1.5km of stairways for a viewing platform at 616 metres. Guanyinshan is a lonely small hill that offers a 360 degree view of the city. It's definitely worth the effort to get to the viewing platform if you can lock your bike safely.
Tom and I treated ourselves to coffee and cakes before starting our descent back to the Riverside Bikeways on TP55 before noon. It is a nice route for a half day ride.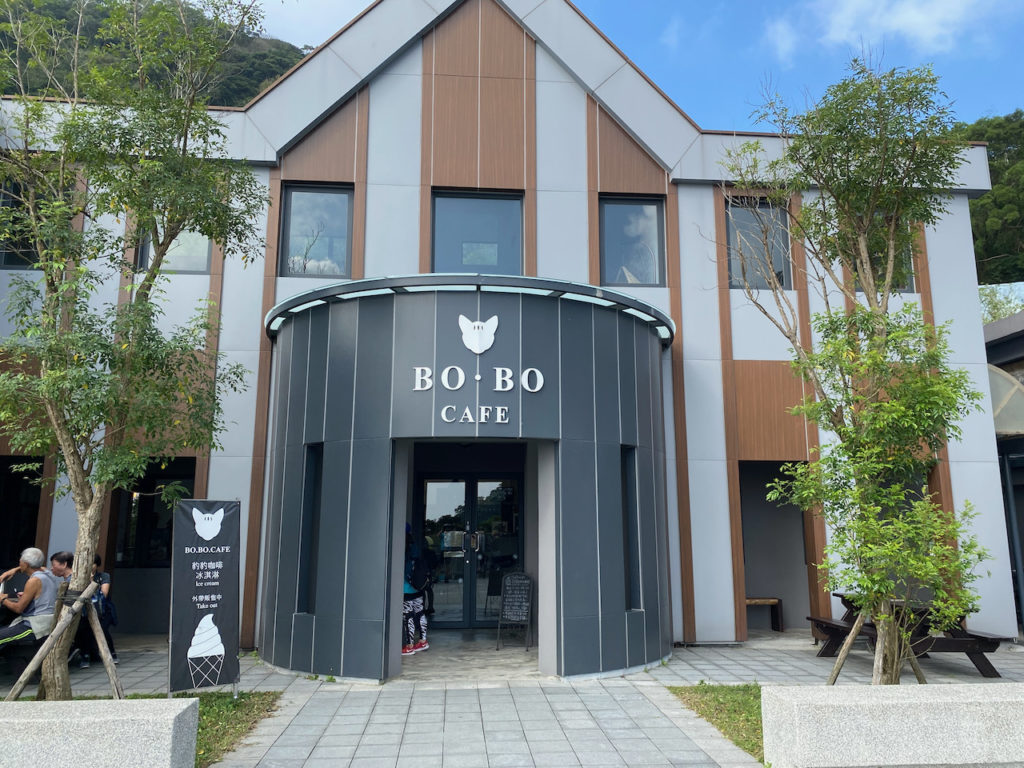 Route:
NOTE: To use the routes, please install the App on your smartphone. The App will launch and load the route automatically after you tap the above links on your smartphone's browser. For Garmin Connect, you can then use the APP to send the route to your garmin device. If your Garmin device is not purchased in Taiwan, you will also need make sure you have the Taiwan map on your device. Here is our blog post on this topic.