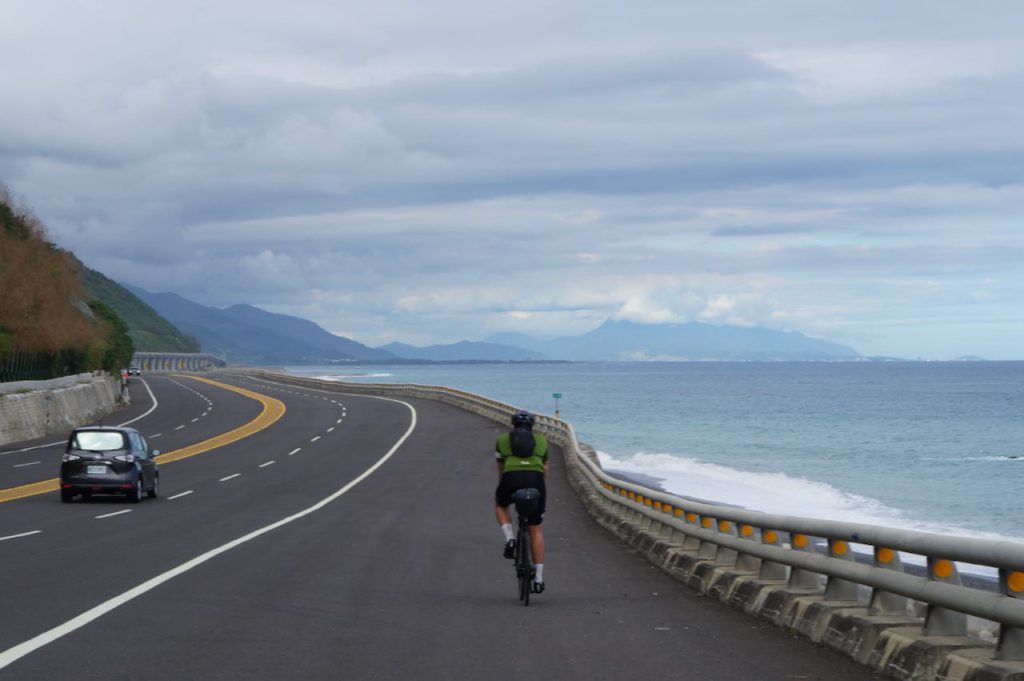 We did multiple trips to cycle around Taiwan because we did not have time to do it in one go. Here is the Stage 2. The downloadable GPX file of the cycling route is at the end of each sections.
Stage 2 Kaohsiung to Taitung 高雄到台東
This is the 2nd stage of our Around Taiwan in Multiple Stages trip. We would go from the west coast to the east coast by climbing over the 460m Shouka mountain pass or Shouka Biker Rest Stop. We started off from Kaohsiung 高雄 cycled to Checheng 車城. There are two routes to climb to the Shouka Biker Rest Stop, the Provincial Highway No. 9 or County Highway 199. Provincial Highway No. 9 has lots of traffic making it less enjoyable. So County Highway 199 is a better choice. We spent the 3rd night in Jinlun 金崙 where quite a number of small hotels to choose. Some even offer hotsprings. The last day was quite easy. It's just 41 km to Taitung Train Station where you can have your bike sent back to Taipei (Wanhua Station or Songshan Station). Then you can either take a domestic flight back to Songshan Airport in Taipei or take a train home. For me, I have taken a special train with 40 bike racks in carriages for bikers. I can push my whole bike onto the train, the C.K. EXP No. 81 (Departs at 16:02) and had 5 hours to spare until I arrived at Songshan Station. C.K. EXP No. 81 is only available every Friday, Saturday, Sunday and Monday.
If this stage seems too short for you, I have plotted an extra route by heading further south to the Eluanbi Lighthouse
Day 1 Kaohsiung to Checheng 高雄至車城 (99km, Ascent 310m, Descent 323m)
We only had 3 days to spare when we were having this stage. So, we started from Kaohsiung instead of Tainan where we left off to make it easier. We sent our bikes to Fengshan on Wednesday and collected them on Friday before 8:00 p.m. Then we spent the night in Kaohsiung and started as early as possible the next day. With hindsight, Nanzi is a better location to collect the bike as it's closer to HSR and the luggage room is easier to locate. The other option is taking the earliest HSR with the bikes bagged on Saturday morning and start cycling right from Kaohsiung Zuoying HSR station. The earliest HSR to arrive at Zuoying, Kaohsiung is 8:40 am which makes you start late, though.
Kaohsiung is the 3rd biggest city in Taiwan. When we started cycling from the city centre, it was a 4-lane main road. As we headed south further, a bikeway emerged making cycling more relaxing. Then the road got less busier when we reached the countryside. We had a broken spoke and were lucky to have a very helpful bike shop nearby in front of Fang-Liao station. While waiting, we had a 3-hour lunch break. Can't complain. Carbon wheels are tricky to fix. But we still can make it to Checheng before 3:30. It's quite an easy route and the wind at our back did make it much easier.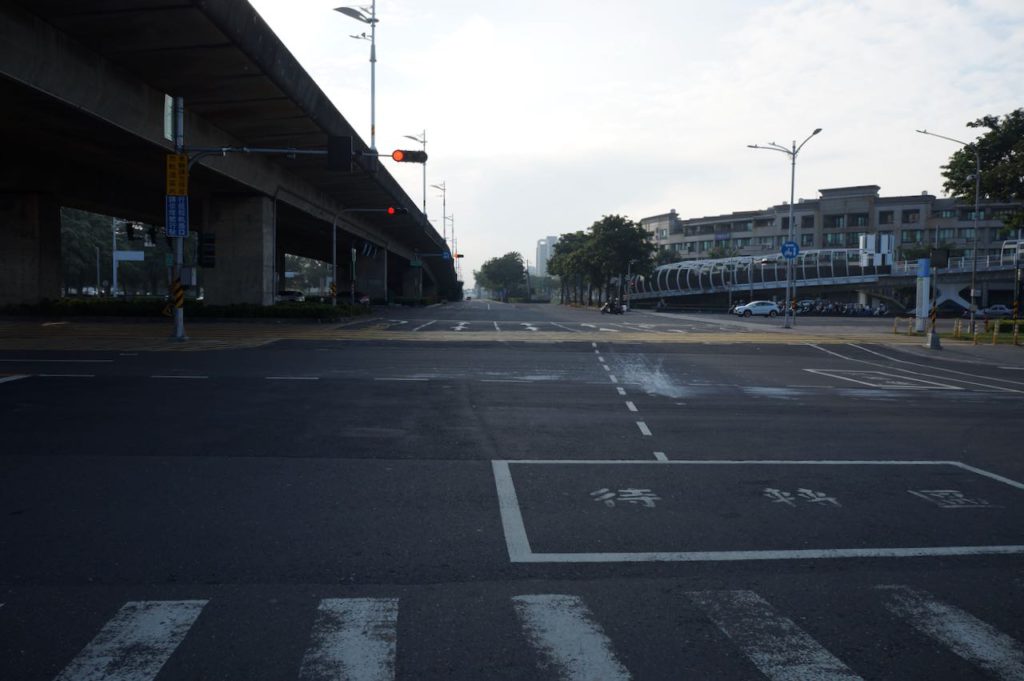 If you have plenty of time, you may take a detour to the Pier 2 Art Center and then take a ferry to Qijin District, cycle south east along the narrow isle and get back to the main route by ferry at the Zhong Zhou Ferry Station.
Route:
Alt Route:
Day 2 Checheng to Jinlun 車城至金崙 (78km, Ascent 650m, Descent 629m)
The first 37km in Day 2 is harder as it involved accumulated climbing of 530m. But once we reached Shouka pass, there would be a long thrilling descent to the east coast. The detour to Duoliang Railway Station, which is marketed as the most beautiful train station of Taiwan is to be found along Provincial Highway No. 9 right before reaching Jinlun.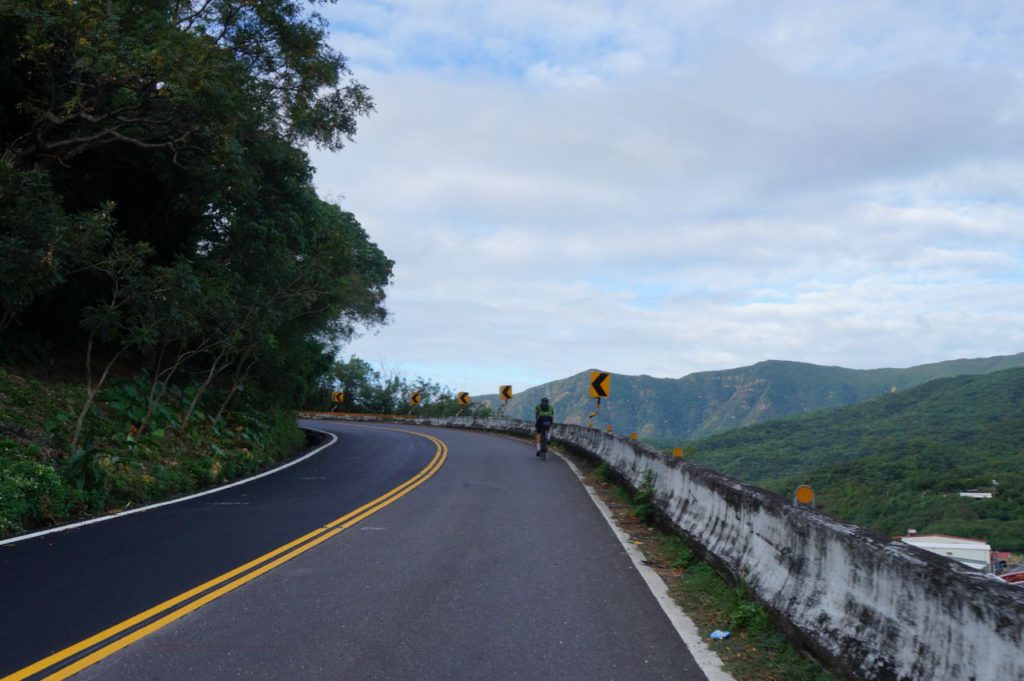 Routes:
Day 2 Extra Checheng to Jinlun via Eluanbi Lighthouse 車城至鵝鑾鼻至金崙 (136km, Ascent 1170m, Descent 1148m)
Instead of heading east on County Highway No. 199, you can head south all the way to Eluanbi Lighthouse before switching northwards, enjoy the view on the east side and then do the unavoidable climb to Shouka Pass. It would be a long long day of 136km distance with 1093m of Ascent, 1070m of Descent. Given that it's also hard to get supply or stay over after turning north from Eluanbi Lighthouse, I would suggest inserting one extra night by staying over on Manzhou Township if you plan to use this route. You would have covered 45km there only but it's better there for more choices of homestays with food stalls and convenience stores for meals and supplies. Or you may cover more distance on Day 1 and stay over in Kenting to make this day a little bit shorter. There are plenty of small hotels in the vicinity of Kenting Night Market. Whatever the plan is, Just don't end up having to descend in the dark from Shouka Pass.
Routes:
D3 Jinlun to Taitung (41km, Ascent 263m, Descnt 256m) 金崙至台東
This is the last day of our stage 2. I make it much shorter for more slacks to ourselves. I don't want to miss the train home in case we have any delays due to any issues. Taitung is one of the most remote cities on the Taiwan main island. Tickets for direct trains to Taipei are snapped up within hours when they are available for purchase. There are flights to Taipei Songshan Airport but seats are limited. If missed, we would have to take the train or coach back to Kaohsiung for HSR or coaches to get back to Taipei.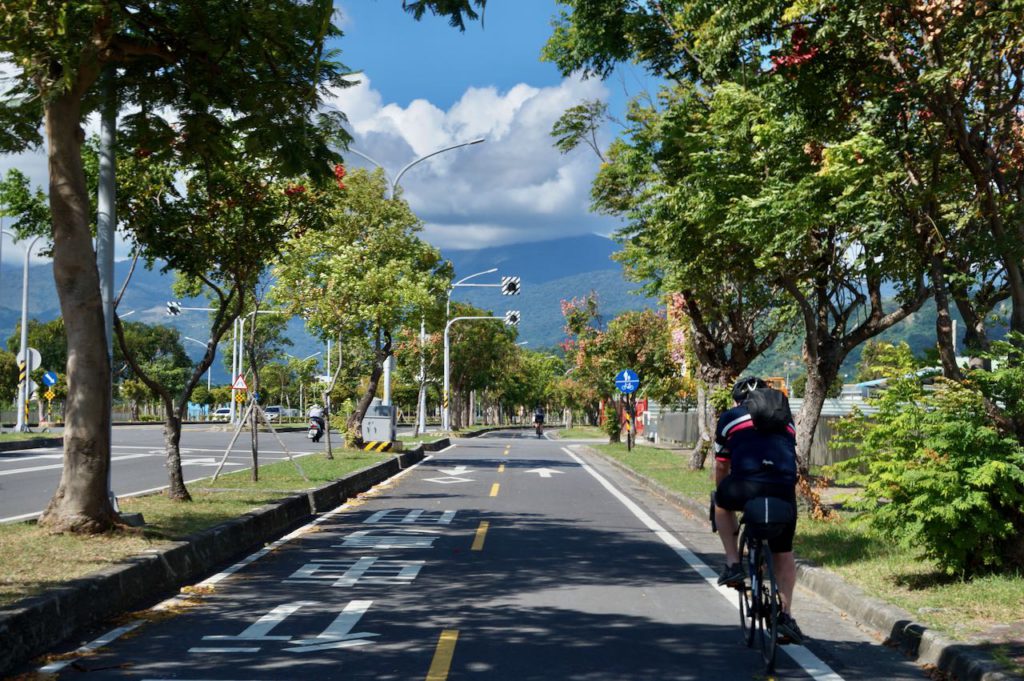 We cycled directly to Taitung Train Station. My friends drop their bikes at the luggage room and have them sent back to Taipei. We had a relaxing lunch at the city centre which is 5km from the train station. While they took a flight back to Taipei, I took a 5 hour train ride back to Songshan Train Station with my bikes on board.
Please note that there is not much public transportation in Taitung City. No Ubers either. There are plenty of taxis but most of them are queuing at the train station. So, it would be easier to have the restaurant booking a taxi for you while you are having a meal.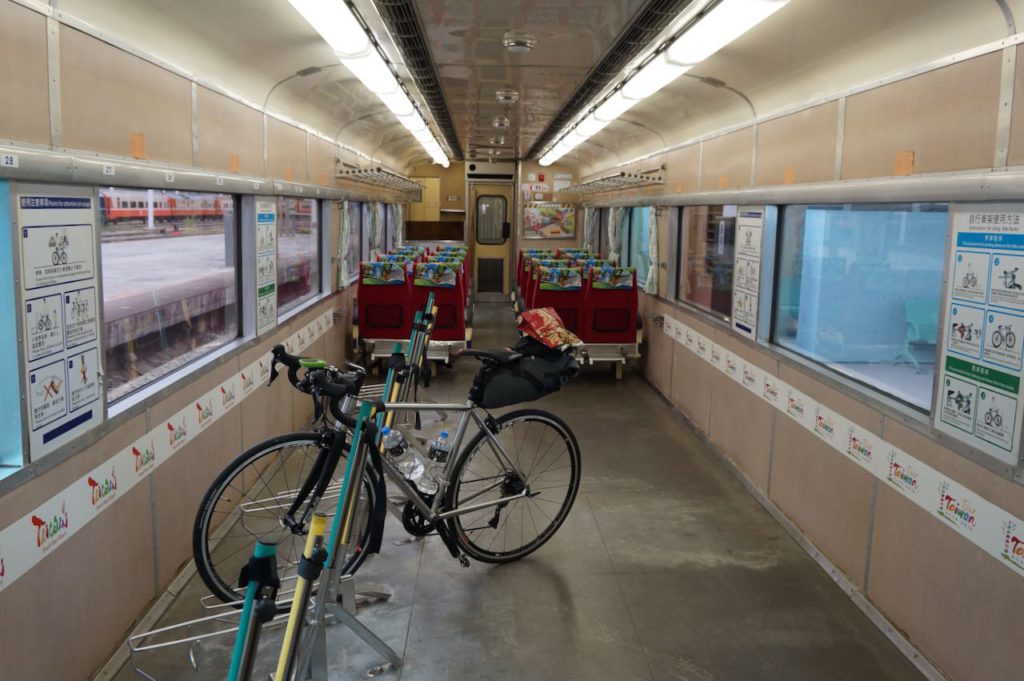 Route: