Cycle the Four Extremes Around Taiwan is a cycling challenge that involves reaching the four extremes – north, east, south and west – while circumnavigating the island. It is also known as 'Da Huan Dao', the big around-the-island.
While Cycle Route No. 1 provides a clear 9-day route to experience various aspects of Taiwan by bike, there are numerous other routes to explore the entire island. Many fellow cyclists challenge themselves by cycling to the four extremes of Taiwan while circumnavigating the island. These four extremes encompass the northern, eastern, southern, and western corners of the island, each adorned with picturesque lighthouses that command expansive views of the surrounding oceans.
Because reaching the extreme points requires us to hug the coastline, this creates a larger loop to cover, essentially an extended version of the classic 9-day ride around Taiwan. This expanded route spans a total distance of 1,100 kilometers with an accumulated ascent of 4,650 meters. Along 'Da Huan Dao', the roads are typically less crowded, with lighter traffic, providing us with many opportunities for uninterrupted, exhilarating rides. If you relish the chance of cycling long distances without pause, this route is sure to offer a thrilling experience.
Here are the routes and the strategies to accomplish this feat.
Strategies for Travelling Anti-Clockwise
Routes
This route can be ridden in both a clockwise or anti-clockwise direction.
I typically recommend riding it anti-clockwise because we drive on the right-hand side of the road in Taiwan (with the driver's seat on the left-hand side of the car). When traveling clockwise, we'll be on the lanes closer to the sea, allowing for smoother stops, as most points of interest are situated along the seaside.
North Coast
To start our trip, we can either cycle or take a short train ride to Keelung. From there, we'll cycle westwards to visit Fuguijiao and and mark off the Fuguijao Lighthouse, the North Extreme, before heading south along the west coast. The western half of the north coast features some hilly terrain, but once we pass the Guandu Bridge and reach Bali, we'll have a flat, straight route along the west coast for smooth riding.
West Coast
During late autumn, winter, and early spring, a prevailing wind from the northeast can work to our advantage on the west coast. At times, with the assistance of these winds, I've reached speeds of over 40km/h easily. If you aim to allocate more time for exploring the east coast, it's quite feasible to cover over 200 kilometers on the west coast in a single day. In fact, some exceptionally strong cyclists have even completed the journey from Fuguijiao Lighthouse (North Extreme) to Eluanbi Lighthouse (South Extreme) within 24 hours during the cycling event known as 'Two Towers in One Day'.
We don't need to exhaust all our energy covering just two of the Extremes because we have four to visit. In between, our next stop is the West Extreme, Guosheng Lighthouse in Tainan. However, it's crucial to note that this lighthouse is quite remote, situated on the edge of a vast, rural area filled with fish ponds and lacking street lamps. It's essential not to venture there after dark, as navigation can be challenging, and there's a risk of accidentally falling into the unlit fish ponds. Additionally, sometimes the road may be covered by a thick layer of sand brought by the wind.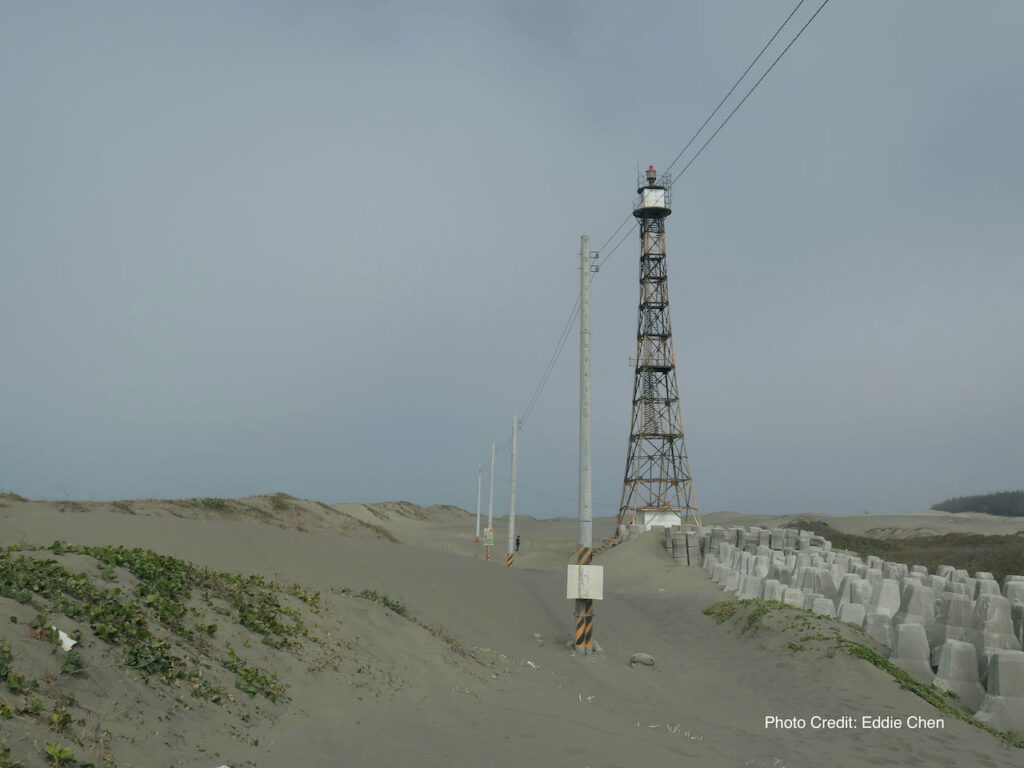 After visiting the West Extreme, we'll encounter two major cities, Tainan and Kaohsiung. Tainan's traffic can be busy, but there's only one short section with some traffic lights as we cycle through the western fringe of the city. Navigating Kaohsiung can be a bit tricky as we need to pass through the city center. However, I've shared some valuable tips on making this part of the journey smoother in 'The Classic 9-Day Cycling Around Taiwan'.
Hengchun Peninsula
While Cycling through the Hengchun Peninsula on our way to the South Extreme, we may encounter 'downhill winds' or 'downslope wind' as the mountain ranges come to an end here. The Prevailing wind that has been aiding us on the west coast will be disrupted by the lower hills, resulting in gusty winds from various directions. It's essential to grip hour handlebars firmly and proceed with extra caution during this stretch.
Hengchun and Kenting are renowned as holiday paradisses, offering a plethora of accommodation options. After visiting the Eluanbi Lighthouse, if you opt to continue on County Highway 200, Manzhou Township provides another excellent stopover. Remember to stock up on supplies when you have the opportunity, as the availability of supply stops becomes sparse in this region.
Keep in mind that after visiting the South Extreme, we'll be cycling against the winter winds, which can significantly reduce our speed. It's crucial to plan our days conservatively. Beyond Manzhou Township, the next stop is 55 kilometers away, with an elevation gain of over 900 meters to Daren.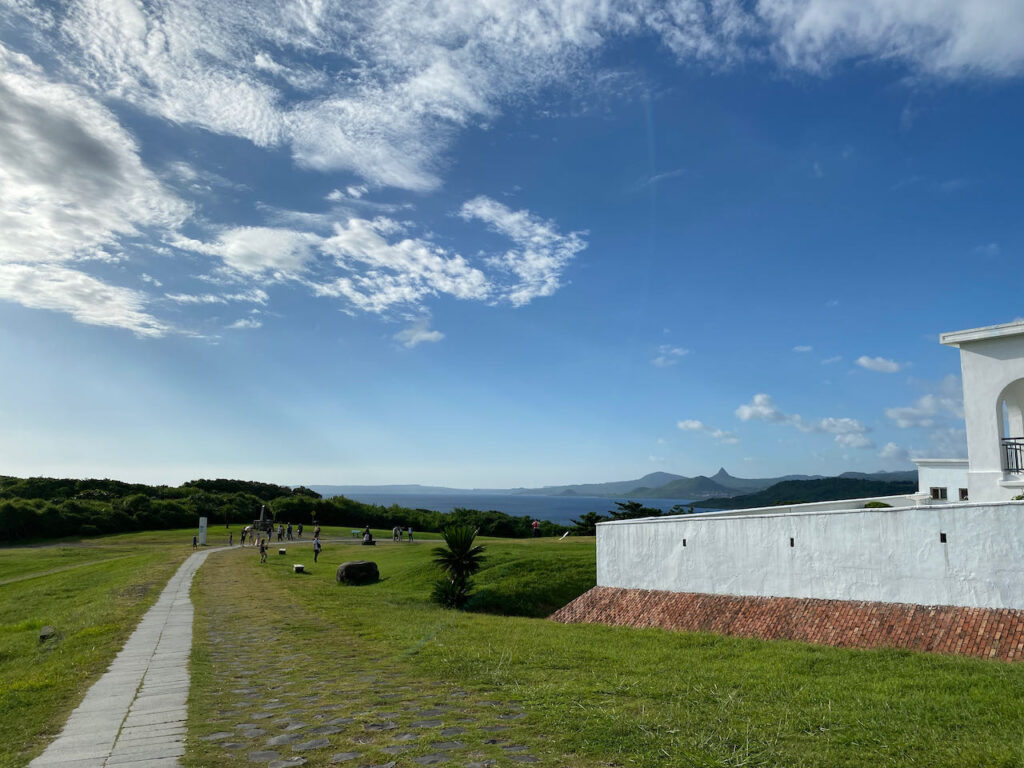 East Coast
After arriving on the east coast, navigation becomes straightforward – head north, passing through various townships for resupplying along the way. Upon reaching Taitung, you can consider taking the coastal route on Provincial Highway 11, provided that wind isn't excessively strong. On one occasion, Lois and I encountered fierce winds during a December ride. Even when descending from a hill after battling the wind on the climbing, we still had to pedal. Eventually, we had to climb over Provincial Highway 30 to return to the Rift Valley, where the Coastal Mountain Range offered some protection from the relentless gusts. The East Extreme is further north in the Gongliao District of New Taipei City, by cycling in the Rift Valley, we won't miss it.
Beyond Xincheng Station, you'll encounter the Suhua Highway. In the Classic 9-Day Cycle Around Taiwan on Cycle Route No. 1, it's suggested to skip this section by taking a train from Xincheng Station to Yilan due to the highway's risks and challenging conditions. Please refer to the 'Cycling the Suhua Highway' post to decide on your approach.
Yilan is a popular, bike-friendly county. However, beyond Tucheng, you'll need to share Provincial Highway 2 with heavy trucks on weekdays for over 20 kilometers before reaching the East Extreme at Sandiaojiao Lighthouse. To visit the lighthouse, you'll need to make a short, steep climb (90 meters ascent), which is undoubtedly worth the effort for the breathtaking views.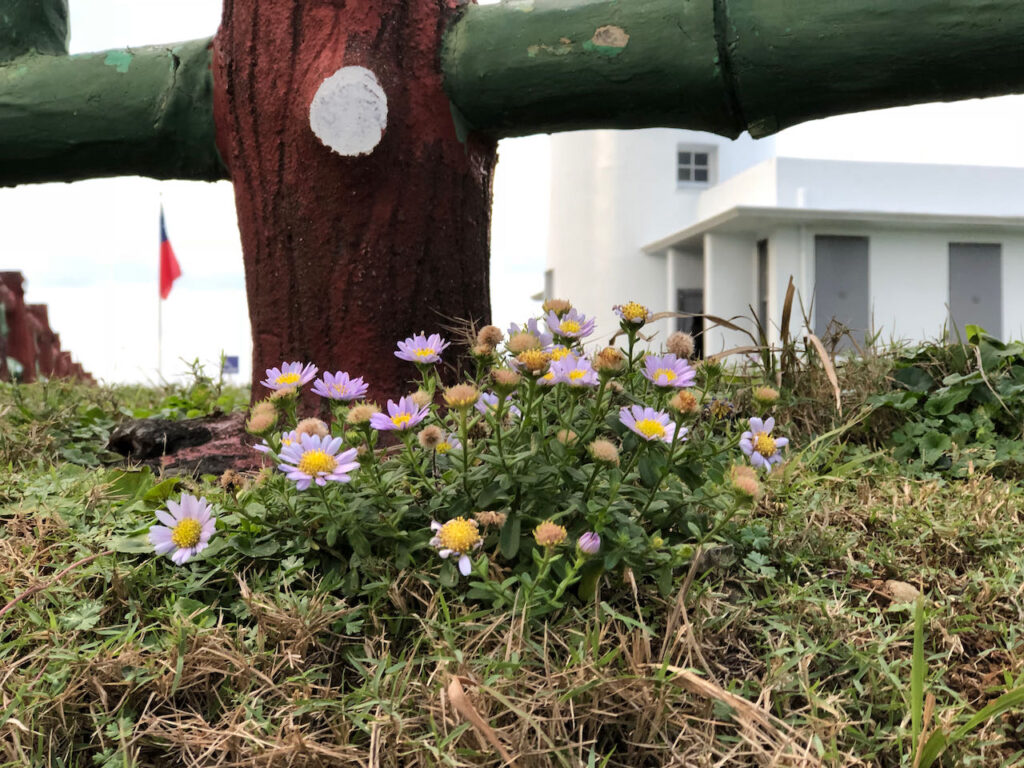 That concludes our anticlockwise journey around the Four Extremes of the Island. To return to Taipei, you can switch to Provincial Highway 2C (2丙) to avoid heavy truck traffic. Alternatively, you can stay on Provincial Highway 2 and visit one more lighthouse – Bitoujiao Lighthouse.
After completing the Four Extremes Around Taiwan, your GPS tracker will have traced a sweet potato shape. You can then start planning your mountainous route to 'slit the sweet potato' during your next cycling adventure.
Strategies for Travelling Clockwise
Route:
If your primary goal is to visit the Four Extremes without completing the full island journey, it's advisable to consider a clockwise route, especially during the northeast prevailing wind seasons.
We can kick off the adventure by cycling to the North Extreme from Tamsui, which is conveniently connected to Taipei via the Riverside Bikeways. Once you're on the bikeways, there are no motorized traffic and traffic lights to contend with.
The North Extreme and East Extreme are mere 85 kilometers apart, making it feasible to cover both corners in a single day if your time is limited. After reaching the East Extreme, during the winter season, the prevailing wind will propel us toward the South Extreme.
From there, we'll only need to cycle against the wind for the final leg from the South Extreme to the West Extreme, covering a 200-kilometer stretch on flat, wide roads with numerous supply stops. Once you've checked off the last Extreme, you can decide how far you want to continue cycling.
Heading north to Taipei can be challenging during the north east prevailing wind seasons. My fellow cyclist friend, Eddie Chen, has done it this way with his wife back in 2017. He documented their adventure in this video (Chinese with English subtitles). Eddie shared with me that the west side of the island is a vast, flat land with little protection from the wind. Even if you cycle close to the hills, there are still crosswinds to contend with. He recommended sticking to Provincial Highway 19 or Provincial Highway 1, which offer a more inland route for more places to stopover.
The route I share on this post is plotted along Provincial Highway 1 because there is a railway running parallel to it. It's easier to use a train that allows unbagged bikes onboard. There are other public transportation options for returning to Taipei with your bike. You can find details on How to Ride With Your Bike on Public Transportation in Taiwan.