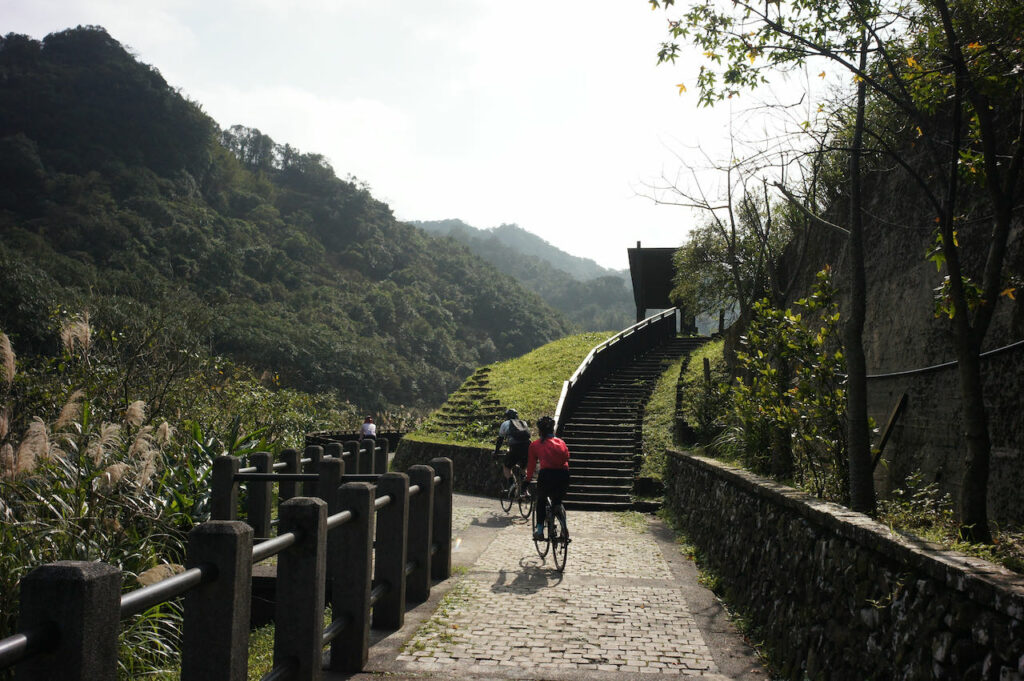 I went cycling with my friends on a Sunday in January to explore a route plotted by Sandy. We took a train from Taipei (you can board the train at Wanhua Station 萬華站, Songshan Station 松山站 or Nangang Station 南港站) to Ruifang Station 瑞芳站 and started our ride right away. We have visited the Houtong Cat Village 猴銅貓村, the Houtong Miner's Culture & History Museum 猴銅礦工文史館 and the Sandiaoling Tunnel 三貂嶺隧道 – an old railroad tunnel that had been closed for 37 years and then was reopened in 2022 as a bike trail. On our way back to Taipei, we went to watch people flying their sky lanterns in Shifen Old Street 十分老街. This is a route with lots of interesting historical and cultural sites.
Sandiaoling Tunnel
Sandiaoling Tunnel is free of charge but there are some measures to control the traffics. Here are the details: https://www.sdltbikepath.com.tw/tw/apply/index.aspx (Chinese only)
Opening hours: 8:30 ~ 16:30 everyday except Monday. If the Monday falls in a long consecutive holiday, it'll still open. And in this case, the next working day is closed. Visitors need to to make a booking on the link above to secure a place.
Safety Precautions: The entrance of the tunnel is flooded. It's a feature (not a bug) for people to take pictures of their reflection. But it could be slippery. The whole tunnel's floor is laid with rows of steels with wide gaps. It can be a trap for those who wear SPD-SL or Look Keo cleats. Be careful not to stick the cleats into the gaps when you need to stop to walk. It's dark inside and there are lots of pedestrians. Please limit your speed.
The most direct route to cycle back to Taipei is via Provincial Highway 2C (or 2丙) and County Highway 106. But it can be busy with traffic especially during weekends. Sandy had instead routed through some small roads to avoid the traffic. I have provided my GPS record below in Garmin, Velodash, and komoot. The GPX route on the entrance of Sandiaoling Tunnel is difficult to edit because the new bike path and the entrance are not yet recognised by the map. Please follow the sign on the road when you are in that area.
This is a perfect route for a 1 day cycling trip close to Taipei. If you find the route too long, you can hop on a train on Shuangxi Train Station 雙溪站 with your bike to get back to Taipei. You can also extend the route a little to make it part of your around the island trip.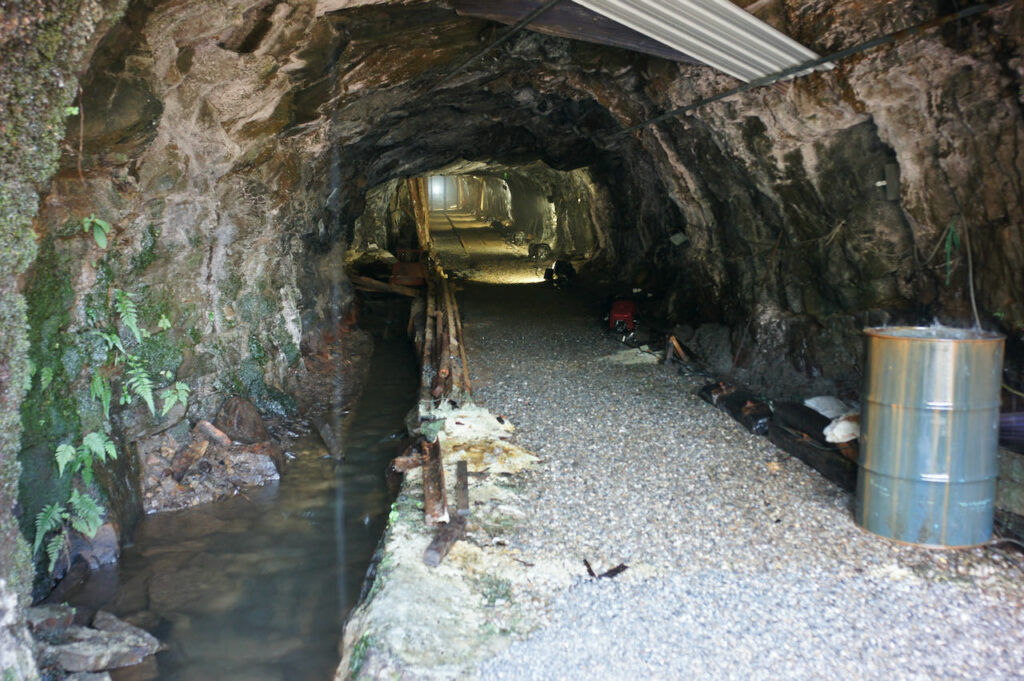 Routes:
NOTE: To use the routes, please install the App on your smartphone. The App will launch and load the route automatically after you tap the above links on your smartphone's browser. For Garmin Connect, you can then use the APP to send the route to your garmin device. If your Garmin device is not purchased in Taiwan, you will also need make sure you have the Taiwan map on your device. Here is our blog post on this topic.